Bro Collins: #TALKINGSESSION 27TH NOVEMBER. KINDLY SAY on KingsChat Web
#TALKINGSESSION 27TH NOVEMBER. KINDLY SAY THESE WORDS OUT LOUD. Loving and gracious Father, thank You for the rich deposit of Your love in my heart by the Holy Spirit! Through Your love in my heart, many are rescued from the deepest depths of sickness, depression, sorrow, pain, and misery, and are translated into their place of health in Christ. I rejoice today at Your Word that's building my faith strong and influencing my actions. Your Word is my life, and the light that shows me how to walk on the paths of victory, prosperity, and success, from day to day. I am a king-priest; a custodian of divine verities. I am anointed with divine ability to give life to everything around me! As Jesus is, so am I in this world! When I step into a place, God shows up in me. I consistently stir up the anointing of God that is in me, which enables me to change circumstances and impact the life of those around me with the gospel of Christ. Thank You for making me genuinely concerned about Your children who have strayed from the way. My bowels of compassion are opened to intercede for them. I pray that Christ be formed in them and that they'd be established, rooted, and grounded in Your love, being fully persuaded that in You alone lie their joy and total fulfilment, in Jesus' Name. Amen. • Keep saying it, publish it everywhere; noise it abroad! In Christ, we've got something to shout about. Let's flood the airwaves, internet and print media with the reality of Christ. Speak in other tongues now. ~ Pastor Chris Oyakhilome. #monthofpraise #wehavemoved #blessings #perfection #lima #talkingsession #affirmationtrain #loveworld #prayathon2020 #europaforjesus #prayingnow #thankyoupastorchris #ippc2020 #globaldayofprayer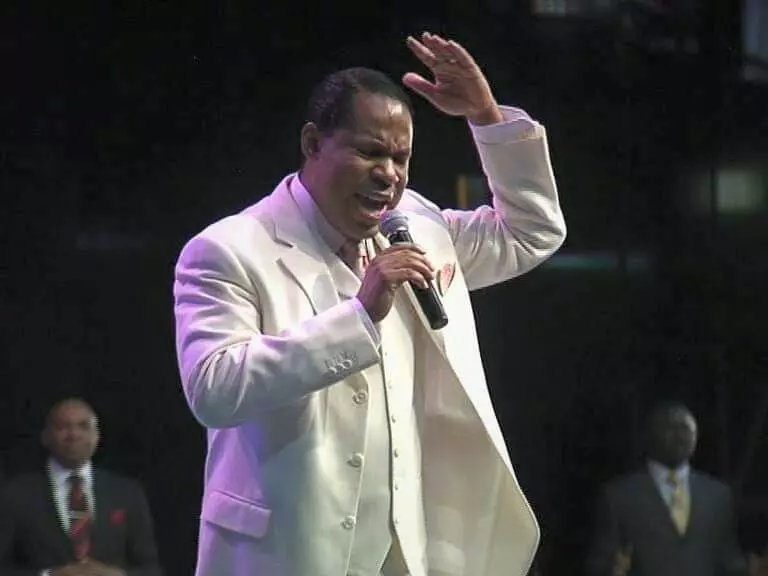 #TALKINGSESSION 27TH NOVEMBER. KINDLY SAY THESE WORDS OUT LOUD. Loving and gracious Father, thank You for the rich deposit of Your love in my heart by the Holy Spirit! Through Your love in my heart, many are rescued from the deepest depths of sickness, depression, sorrow, pain, and misery, and are translated into their place of health in Christ. I rejoice today at Your Word that's building my faith strong and influencing my actions. Your Word is my life, and the light that shows me how to walk on the paths of victory, prosperity, and success, from day to day. I am a king-priest; a custodian of divine verities. I am anointed with divine ability to give life to everything around me! As Jesus is, so am I in this world! When I step into a place, God shows up in me. I consistently stir up the anointing of God that is in me, which enables me to change circumstances and impact the life of those around me with the gospel of Christ. Thank You for making me genuinely concerned about Your children who have strayed from the way. My bowels of compassion are opened to intercede for them. I pray that Christ be formed in them and that they'd be established, rooted, and grounded in Your love, being fully persuaded that in You alone lie their joy and total fulfilment, in Jesus' Name. Amen. • Keep saying it, publish it everywhere; noise it abroad! In Christ, we've got something to shout about. Let's flood the airwaves, internet and print media with the reality of Christ. Speak in other tongues now. ~ Pastor Chris Oyakhilome. #monthofpraise #wehavemoved #blessings #perfection #lima #talkingsession #affirmationtrain #loveworld #prayathon2020 #europaforjesus #prayingnow #thankyoupastorchris #ippc2020 #globaldayofprayer
L———-Loveable O———Outstanding V———Virtuous E———Extraordinary L———Lively I———Increase N——-Noble A——-Abundance. you see the good in everyone and you have a heart of Gold. You took me in, when nobody believe in me and you gave me opportunities to become the great woman that I am.
Happy birthday to our very own beloved Sister Gloria D. You're Carefully and wonderfully made, you're the blessed of God, keep Shining for Jesus. Grace and peace be yours have a wonderful Special day.
Happy birthday Bro Frank. The hand of God is mightily on you, and he has perfected everything that concerns you.
Celebrating a wonderful Boss, exceptional in every way . @Dancechallenge @sarahkifodu @sammy @pstyn @sophia @emekahalim @osasakhilele #celebratinglove27
BE PREPARED FOR THE "FIRST FLIGHT" Rhapsody of Realities November 27th #KeepSharing 😉👍
Happy birthday Pastor Tina. We love you.
Happy birthday to my very special sister, friend and colleague. Thank you for being so amazing, effective and valuable in ministry. Thank you for your consistent commitment to the vision, and for being a huge inspiration to many. I love and appreciate you much.
Tune into LBN and get ready to make tremendous global impact at the Global Day of Prayer with Pastor Chris from 6 pm GMT+1, Tuesday 1st December, 2020 to Wednesday 2nd December, 2020 ❤️❤️ #loveworldnetworks #globaldayofprayer