LoveWorld UK: "Don't look at things from on KingsChat Web
"Don't look at things from the outside, look unto the Lord, real peace comes from the Lord and not from the World. Understand what is happening, if you haven't been strong in the Lord, now is the time!" - Pastor Chris We are broadcasting LIVE on all Loveworld Networks and social media platforms. Tune in now! 🧑🏾‍💻: Watch Loveworld UK on ⁣⁣⁣ 💻: www.loveworlduk.org/watch-live⁣⁣⁣ 📱: Loveworld UK 3.0 Mobile App⁣⁣⁣ 📺: Sky 585, Freeview IPTV Channel 258⁣⁣⁣ ⁣⁣⁣ To Partner/Contact us⁣⁣⁣ Call: +442075115830⁣⁣⁣ Email: sponsors@loveworlduk.org; info@loveworlduk.org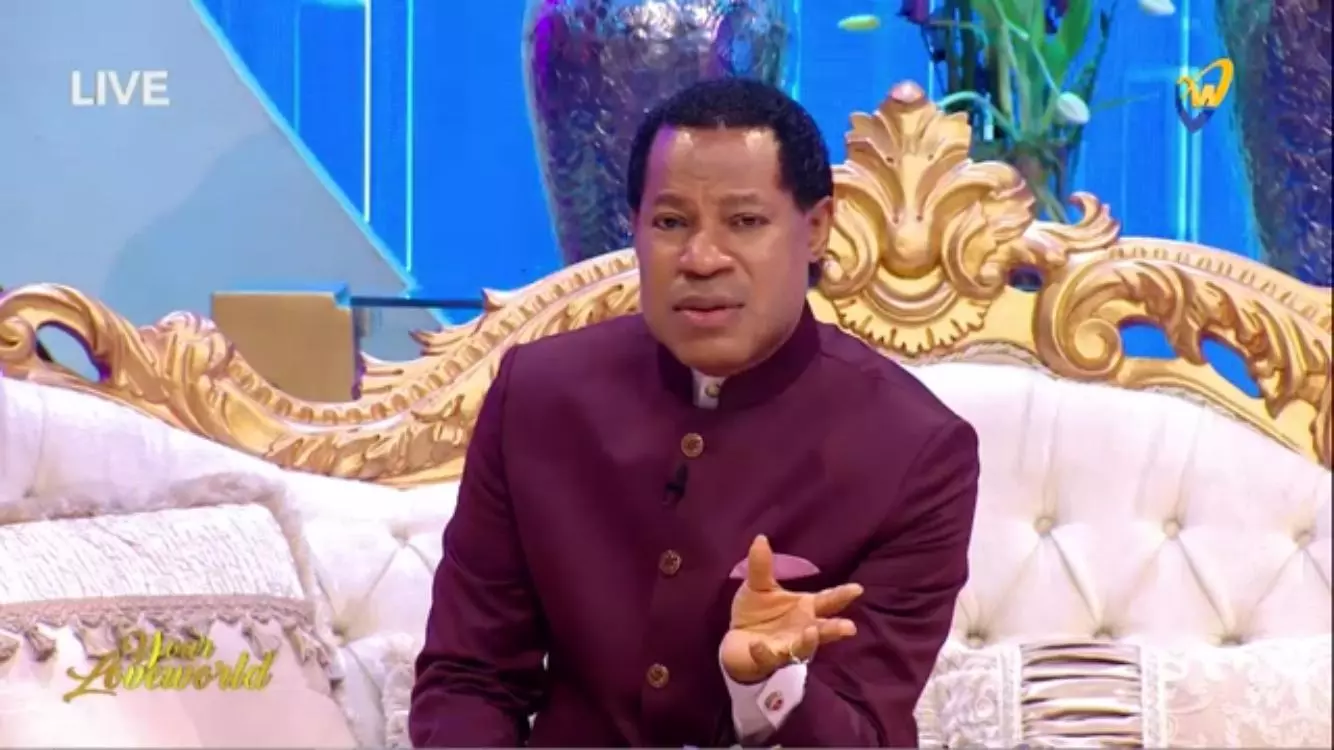 Joyce Phiri
commented:
Yes Sir, The invisible owners and their gigantic grey hoounds,would be hiding in secret corners for passers- by, once a passerby appears, one hound is loosed with it's invisible owner still behind it then it runs swiftly to its victim. Only Jesus by the power of the Holy Spirit can protect us.Thank You Lord for being faithful to your Word and Your Mercies towards us,in Jesus'Name.
Joyce Phiri
commented:
Yes,I dreamt this morning, the spirit behind the virus was likened to harsh- giant- grey hoounds running swiftly after people to tear them apart in pieces,and their owners were behind them but invisible The only refuge was Jesus!.
Joyce Phiri
commented:
Hallelujah Praise Lord Forevermore, thank you Pastor Sir, real peace comes from the lord.I was separated from church since the WEC, by live in -work and because, I had no stable- accomodation,I thanked God for it,even though I I it's 2 minutes walk to the church venue I never managed to go there coz' I get two hours off on Saturday mornings.so my church was online already, also as a fulfillment of the message of following the Holy Spirit to wherever He would lead me after June fasting last year.I had the grace to be shown the symbol of the virus,a few days before it was broadcast,during the early hours today,I dreamt,it was a spirit behind udultry which affecting anyone,near like children say ,a touch is a move,and biblical it's where those who did adultry and bitten by snakes and did not look up to the serpent raised by Moses died so the solution to it is to look to Jesus and do as the government tells us to do.God bless you in Jesus'Name Pastor Sir for this privilege to share.
#YourLoveworld Live participation - translation and broadcasting in Hungary Join now at enterthehealingschool.live #healingtothenations
Real peace comes from Jesus Christ
#YourLoveworld Updates "What is happening is only a sign of what is to come... Real peace will only come from Jesus. This is the time to be strong in your Christian faith." - Pastor Chris Are you participating? It's still on @ www.enterthehealingschool.live #healingtothenations
Don't look at things from the outside, look from your heart and look unto the Lord! Real peace will only come from Jesus Christ.- Pastor Chris Watch Your Loveworld with Pastor Chris and get enlightened about happenings around the world. Showing now on Loveworld Plus Channel! www.loveworldplus.tv #pastorchris #yourloveworld
Global Prayer with Pst Chris Oyakhilome and Pst Benny We participated!!! #cechurch Harkers Hall St.catherine Jamaica #celagoszone2
#YourLoveworld Live participation from Congo DRC Join now at enterthehealingschool.live #healingtothenations
#YourLoveworld Live participation from Sierra Leone Join now at enterthehealingschool.live #healingtothenations
Glory to God!!!! #globaldayofprayer #prayer #pastorchrislive #dayofanswer #abujazone #bwarigroup #cedutsemakaranta