CE Port Harcourt Zone 3: PRAYER GUIDE FOR WEDNESDAY 17TH on KingsChat Web
PRAYER GUIDE FOR WEDNESDAY 17TH MARCH, 2021 Prayer Times: 5:00am - 5:30am, 12:15pm -12:30pm and 3:00pm - 3:15pm ♦️ PRAYER POINT 1: PRAYING FOR OUR FOUNDATION SCHOOL STUDENTS AND FIRST TIMERS John 15:16 Ye have not chosen me, but I have chosen you, and ordained you, that ye should go and bring forth fruit, and that your fruit should remain: that whatsoever ye shall ask of the Father in my name, he may give it you. John 17:12 While I was with them in the world, I kept them in thy name: those that thou gavest me I have kept, and none of them is lost... Pray and intercede for our Foundation School students and first timers, that they are integrated into our church structures.We pray that every one of them in the Foundation School classes will remain with us.They are kept in the Lord and in His purpose. ♦️ PRAYER POINT 2: PRAYNG FOR THE BRETHREN Hebrews 10:25 Not forsaking the assembling of ourselves together, as the manner of some is; but exhorting one another: and so much the more, as ye see the day approaching Luke 4:16 And he (Jesus) came to Nazareth, where he had been brought up: and, as his custom was, he went into the synagogue on the sabbath day, and stood up for to read. We pray for the brethren, that everyone will value the place of being in church services and meetings. We pray against distractions that may hinder them from participating in church activities and programs. We declare that our brethren are stedfast, unmovable, always abounding in the work of the Lord. ♦️ PRAYER POINT 3: PRAYING FOR OUR OUTREACHES Mark 16:20 And they went forth, and preached every where, the Lord working with them, and confirming the word with signs following. Amen. Romans 15:30-31 Now I beseech you, brethren, for the Lord Jesus Christ's sake, and for the love of the Spirit, that ye strive together with me in your prayers to God for me; that I may be delivered from them that do not believe in Judaea; and that my service which I have for Jerusalem may be accepted of the saints; We pray that every member of the zone is totally committed to this mandate. We are taking advantage of every opportunity to preach the gospel and win souls for Jesus Christ. Declare that as we go out daily, God's spirit will prepare the hearts of the people to receive and accept our message. ♦️ PRAYER POINT 4: OUR MIDWEEK SERVICES TODAY. Thank the Lord for our Midweek services and for all the blessings we will receive today. We declare that all our brethren and invited guests will attend, the power of God will be manifested in these services, and we all will be transformed from glory to glory. 2 Corinthians 3:18 "But we all, with open face beholding as in a glass the glory of the Lord, are changed into the same image from glory to glory, even as by the Spirit of the Lord." #prayingnow #yourchurch #cephzone3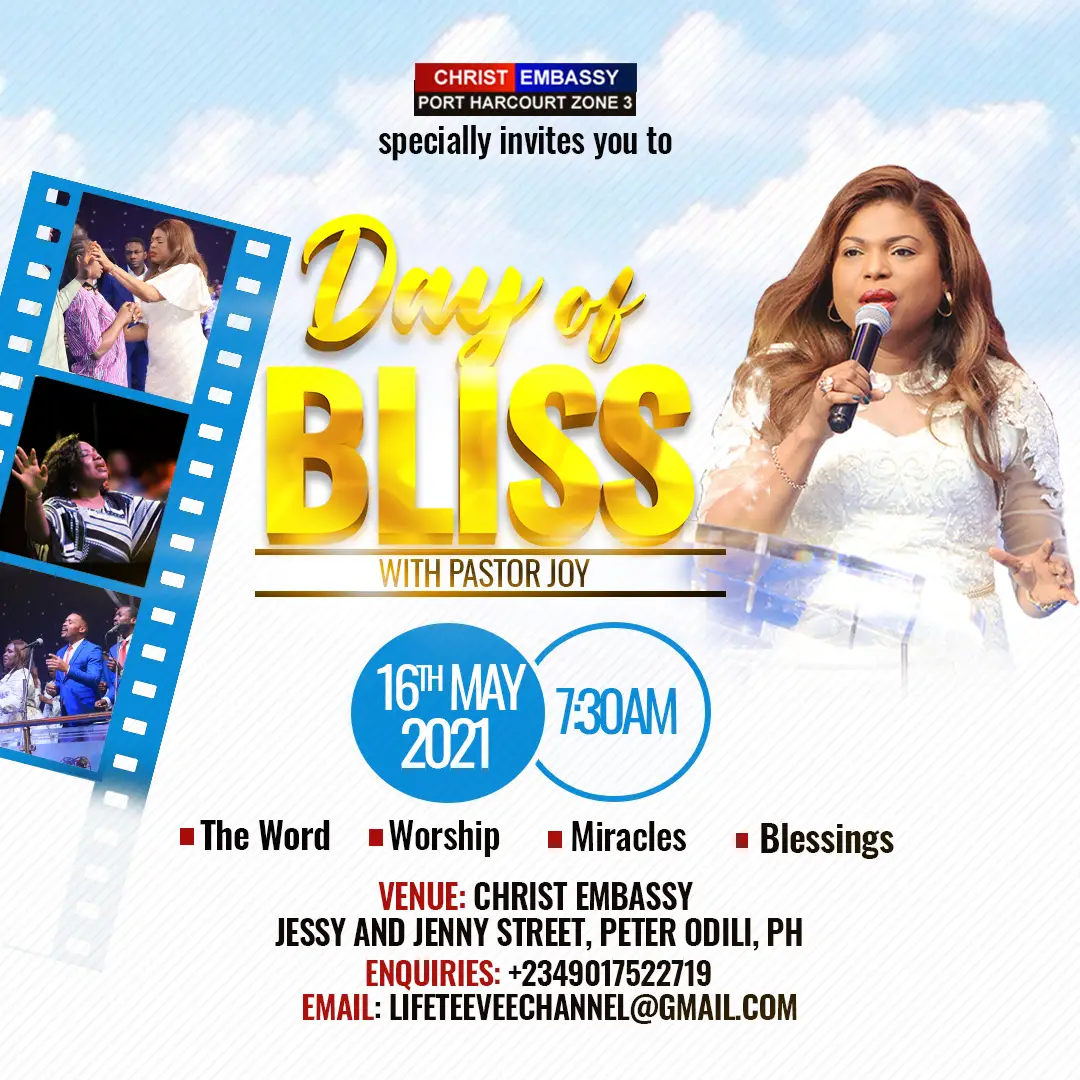 Grammys Mystery Solved! Here's the Photo Jack Antonoff Took on the Red Carpet Normally, the cameras are pointed at the celebrity on the red carpet. But at the 2021 Grammy Awards, Jack Antonoff basically said, "Two people can play this game." The quirky... https://www.eonline.com/news/1249357/grammys-mystery-solved-here-s-the-photo-jack-antonoff-took-on-the-red-carpet?cmpid=rss-000000-rssfeed-365-topstories&utm_source=eonline&utm_medium=rssfeeds&utm_campaign=rss_topstories
Jennifer Garner's Tribute to "Spy Daddy" Victor Garber Has Fans Begging for an Alias Reboot Jennifer Garner is wishing "Spy Daddy" Victor Garber a very happy birthday. On Tuesday, March 16, the Alias actress took to Instagram to wish her former co-star a happy 72nd... https://www.eonline.com/news/1249350/jennifer-garner-s-tribute-to-spy-daddy-victor-garber-has-fans-begging-for-an-alias-reboot?cmpid=rss-000000-rssfeed-365-topstories&utm_source=eonline&utm_medium=rssfeeds&utm_campaign=rss_topstories
RHAPATHON OTTAWA!!!!!! SO MUCH TO SHOUT ABOUT GLORRRRYYYYYYYYYY!!!!!!!!!
Rhapsodi ya Mintiyiso ya Wavunharhu, 17 Nyenyankulu 2021. Ku kuma Tsalwa leri heleleke vhakela eka link leyi landzelaka: http://distribution.rhapsodyofrealities.org/dept/?team=southafrica ❤️❤️🙏❤️❤️
" lord have your way " https://youtu.be/puMzrCF3x1I
It's Day Ten of our 15-Day Southern Africa Region Book Review featuring the best-selling classic by our man of God, Rev. Dr. Chris Oyakhilome - The Power of Your Mind. Day ten features the Esteemed Pastor Chuks Anyanwu reviewing Chapter 9 - TAKE NO THOUGHT!!! Watch and be blessed!
Expose on CHANGE DAY 2: HOW TO MAKE POWER AVAILABLE FOR A CHANGE ✍🏼 Christ is my passover ✍🏼 I am in a place of a new life; a place that flows with milk and honey NOW. ✍🏼 I drive out every giant; for they are bread for me. ✍🏼 I eat the good of this land. ✍🏼 When we Drink the cup in commemoration of Jesus's death; no sickness, infirmity or whatever conditions it is brought down, cut off there and then. (1 Corinthians 11:24-26) 🔥The earnest heartfelt continued prayer of a righteous man availeth much power dynamic in its working. ☺️ Participate using below unique link https://pastorchrisdigitallibrary.org/exposeonchange/cemeseasia Be blessed! #AnExposéOnChange #WatchonPCDLTV #CEMEASIA #CEAbuDhabi1 #UnitedArabEmirates