chinwe Linda Osaji : BLW Buckingham is celebrating super on KingsChat Web
BLW Buckingham is celebrating super Sunday with lots of glorious activities for the teens, pre- teen and children. glory glory glory., all invited. . God bless.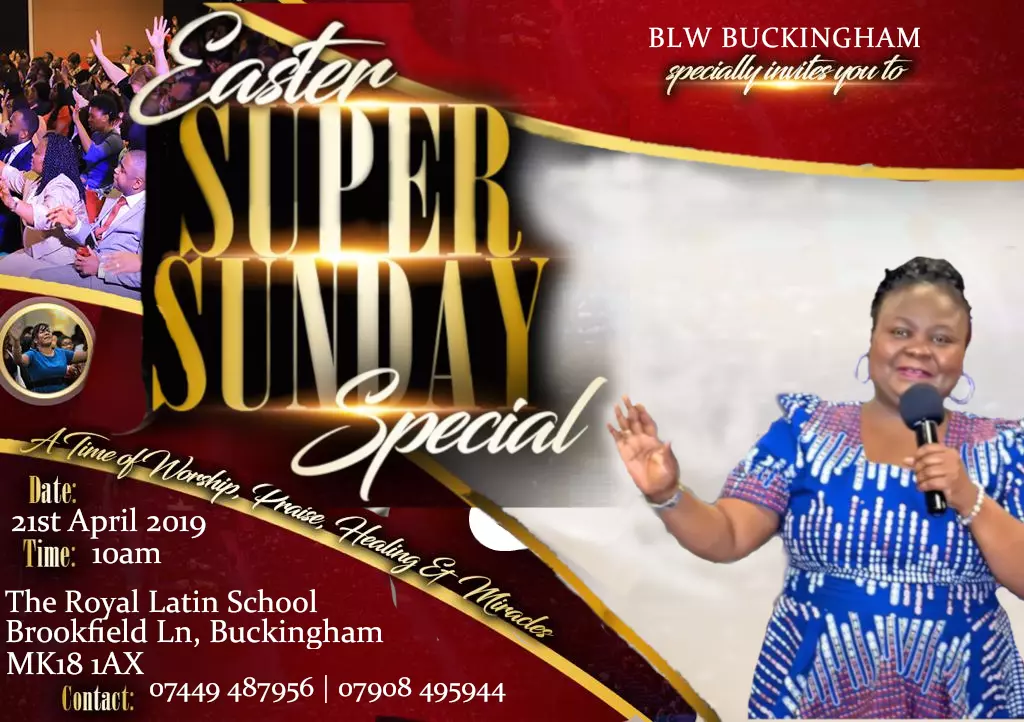 Stephanie Morgan
commented:
Join our Hxf Crypto currency tradeing plantform... it's really lucrative way of earning consistent income weekly with just little investment and it doesn't require any experience, just step by step instructions..It's an investment where you invest on bitcoins and the sum of bitcoins you invest in, will been process and doubled in a multiple in 7 days trade and then invested in the same account that you invested in again and again, you can invest with credible Asset traders and earn returns of ... $300 to earn $3,000, $400 to earn $4,000, $500 to earn $5,000, $600 to earn $6,000, $700 to earn $7000, $800 to earn $8,000, $900 to earn $9,000 $1000 to earn $10,000.All in 7days trade and 10% will be my commission and no extra payment before withdrawal .. Dm me+13202072231
I celebrate you today and always. I love you brother George. @The3rdson #TGOHPCAN #CANADA
Saturdays well spent with my Superman "Joseph"🥰He is so cute and adorable! MASTER SOUL WINNER. He is so radical😀BRAVO🙌👊🔥
Happy birthday Pastor Jorghino. Son, You are a blessing to us and to your world. Your God, even the Lord has anointed you with the oil of gladness and has elevated you among your peers. I love you dearly and may the Lord establish you in all your ways. Happy birthday.
O lord God my helper,thank you for protecting me from wicked and unreasonable men,my night is bless in the name of Jesus Christ,no weapon formed against me shall prosper every tongue that rises against me in judgement I condemn.#cephzone2. #ceIslandgroup. #ceakiamabonny.
#prayingnow #ceibsouth #GFMN #Team80
Day Seven Pastor Lanre Teaching Saturating Evangelism means, multiplying different layers of evangelical platform to designated locations with specific targets & plan #cgibenin #cebeninzone1 #ceerediauwa1
Day Seven Pastor Lanre Teaching Saturating Evangelism means, multiplying different layers of evangelical platform to designated locations with specific targets & plan #cgibenin #cebeninzone1 #ceerediauwa1