Jerry James: God is at work inside on KingsChat Web
God is at work inside of me Glorrrryy! #CeaccraGhanazone #Exposeonprayer #PCDLTV #CeBolgatanga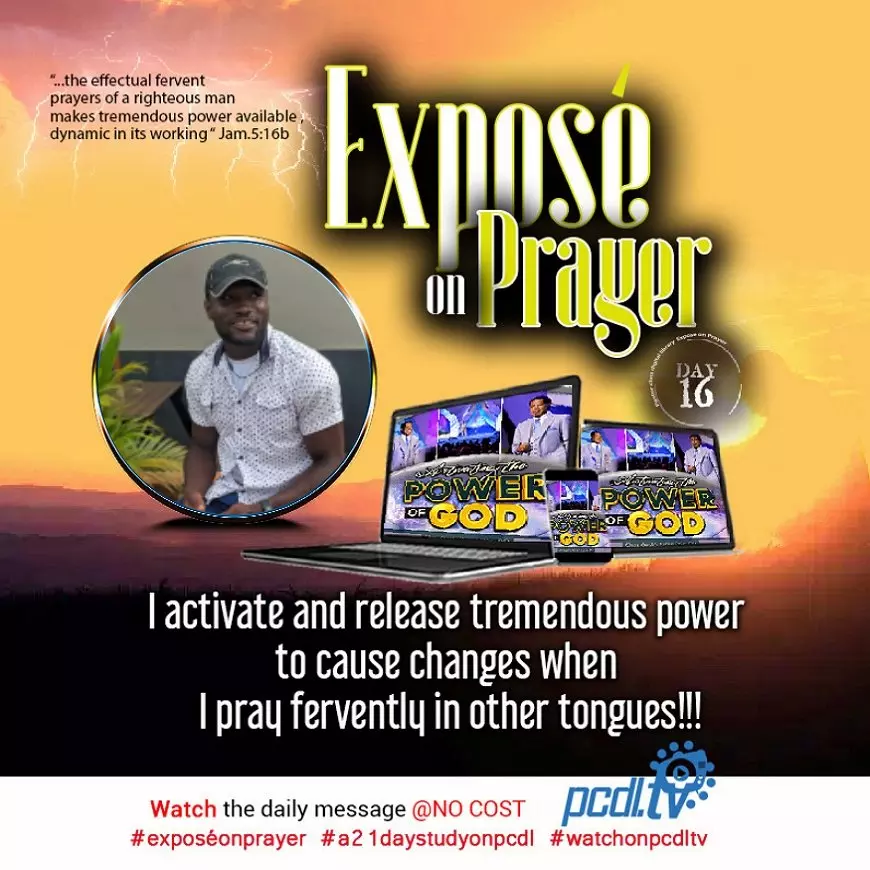 Meek Clement
commented:
Glorrry!!!! My HOD has activated power! I follow too!!
Jacqueline sara
commented:
Greetings friend , I have a business proposition for you ! If you are interested just give it a shot by sending me a dm 🤝
My big sister A mentor A mother An inspiration A guide Thank you ma for showing me tue right way to go very early in my life Its over 25 years now and I am waxing stronger in the faith. Happy birthday dearest Pastor ma!!!!
Happy birthday to an amazing woman of God full of the Holy Spirit. I celebrate your passion for the work of the ministry. You are indeed a role model. Thanks for everything you do. You are perfect and unique. I love u dearly ma. Enjoy your day.
🎇🎇🎇🎇Introducing Special Rap Challenge @POA630 👏💃🕺🎤 In joyful celebration of our Dear Director 🎇🎆🕺🕺🕺🤸‍♀️🤸‍♂️🤸🤸‍♂️ Enjoy Rap by Favour Pela & Kids From CE Warri Ministry Centre Happy Birthday Pastor Ma❤️❤️ We love you dearly ma😍😘😍 #POA630 #ChildrensChurchRocks #LoveWorldChildrensMinistry
The God we serve and worship is both in heaven and in us at the same time. John14:10 https://pastorchrisdigitallibrary.org/exposeonprayer/Lwsazonec OR KINDLY DOWNLOAD THE PCDL APP #exposeonprayer #a21daystudyonpcdl #watchonpcdltv #lwextra #blwcampusministryrocks #blwsazonec
Happy birthday Esteemed Sis Grace, it's another opportunity to celebrate your uniqueness, love, grace, supernatural increase and perfection. Thank you for all that you do in the ministry, thank you for loving me the way you do. I love you and appreciate you Ma.
It is set time to be the change.... #ROUSA2020 #CECypress #CETXZone2
We are ready to celebrate our Highly Esteemed Director Pastor Omoh!!!!
💃💃💃💃🗣HAPPY BIRTHDAY PASTOR MA. I LOVE YOUUUUUUUUUU #POA630 #childrenschurchrocks #loveworldchildrensministry #ewcaz4
PRAYING NOW PCL PRAY-A-THON Atlanta Group, USA REGION 2 Group 1 #CEUSAREGION2 #PCLPRAYATHON #PERFECTION2020