What a joy it is to celebrate a great blessing to our LW Nation. Thank you Sir, for all you do for the Kingdom, for our dear Man of God and for our dear Nation. Your impact and results are extraordinary and supernatural. Our hearts are filled with gratitude to God for the special example of Patience, Persistence and Perfection that you are. Happy Birthday, Highly Esteemed Pastor Sir, We in Tanzania, love you dearly Sir. #CETANZANIA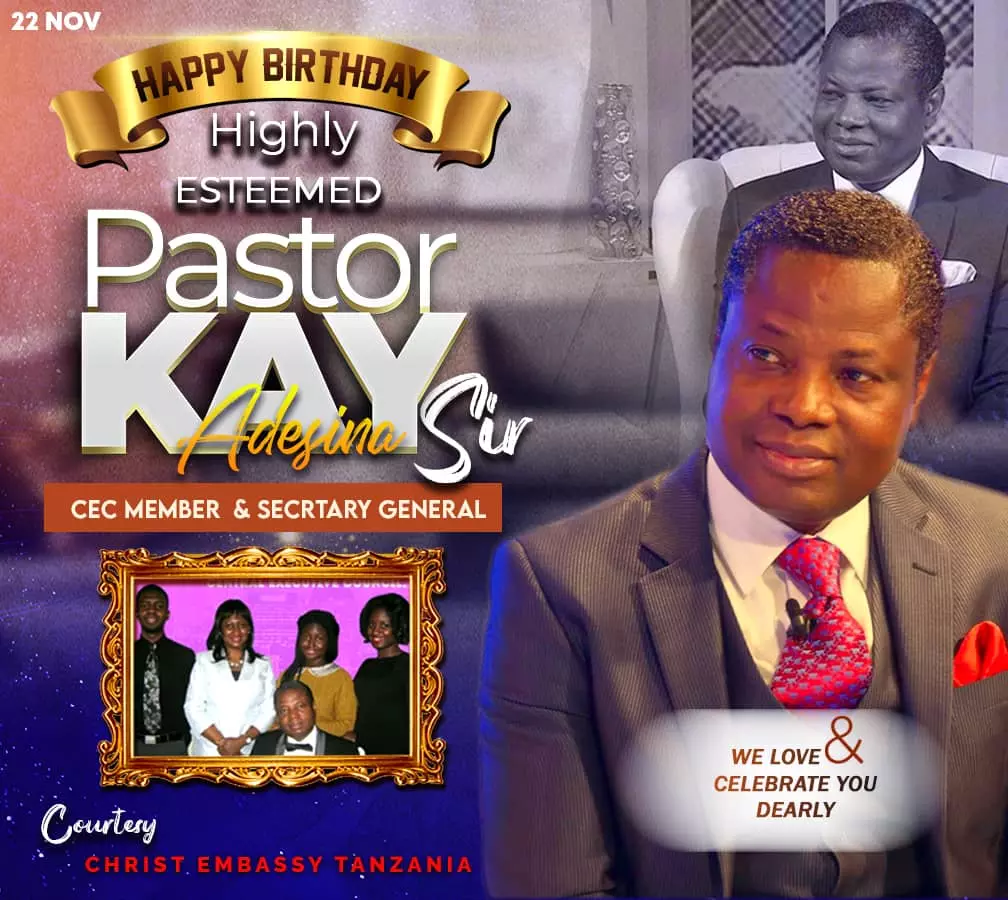 MOMENTS AT #LIMA2020 #IPPC2020
MOMENTS AT #LIMA2020 #IPPC2020
Happy Birthday most esteemed Pastor Kayode. Thank you very kindly for all you do for our Nation. We love you dearly sir.
Refreshing time @oasispark glory! IPPC 2020 is a huge success. With my Man of God... Where will you rather be.... #IPPC2020 #cephzone2 #ceexcelcenter
Happy Birthday to my dear son Amen. The Lord has been good to u. U're a rare Gene full of the Holy Ghost & wisdom. Thank u for your love for the things of God. Great grace is directed towards u now and always in Jesus Name. Mummy, Divine & I, celebrate and love you endlessly!
https://m.facebook.com/story.php?story_fbid=2802525323337884&id=101306251443865
Don't settle for less. You deserve the best.
Glorrryyyy!!! Its a deferent level.
IPPC 2020 - A HUB OF INSPIRATION The inspiration received at the IPPC is simply extraordinary. Indeed, there's no telling the resounding impact this glorious conference has made. Watch the video below as the delegates share their experiences from the IPPC 2020. Follow this SuperUser to get more updates from the IPPC 2020. #ippc #ippc2020