CE UK Virtual Zone 4: 8 Days of Meditation📣📣📣 Day on KingsChat Web
8 Days of Meditation📣📣📣 Day 8️⃣ message: Be at the right place and at the right time ‭ To understand today's message use the manual to study and Kindly use our unique zonal link to download and listen to the full message.👉👉👉 https://pastorchrisdigitallibrary.org/8dom/ceukz4 📍How to participate 📍Login to PDCL with our zonal link. Use your address and United Kingdom as your location 📍Click on 8 days of meditation 📍Also click on download PCDL button at the top for PCDL App. As we study and meditate, we shall surely come back with testimonies Children's manual are also available. #8DaysofMeditation2021 #8DOM #yearofpreparation #WatchOnPcdlTv #CEBarking #UKR2Z4FASTEST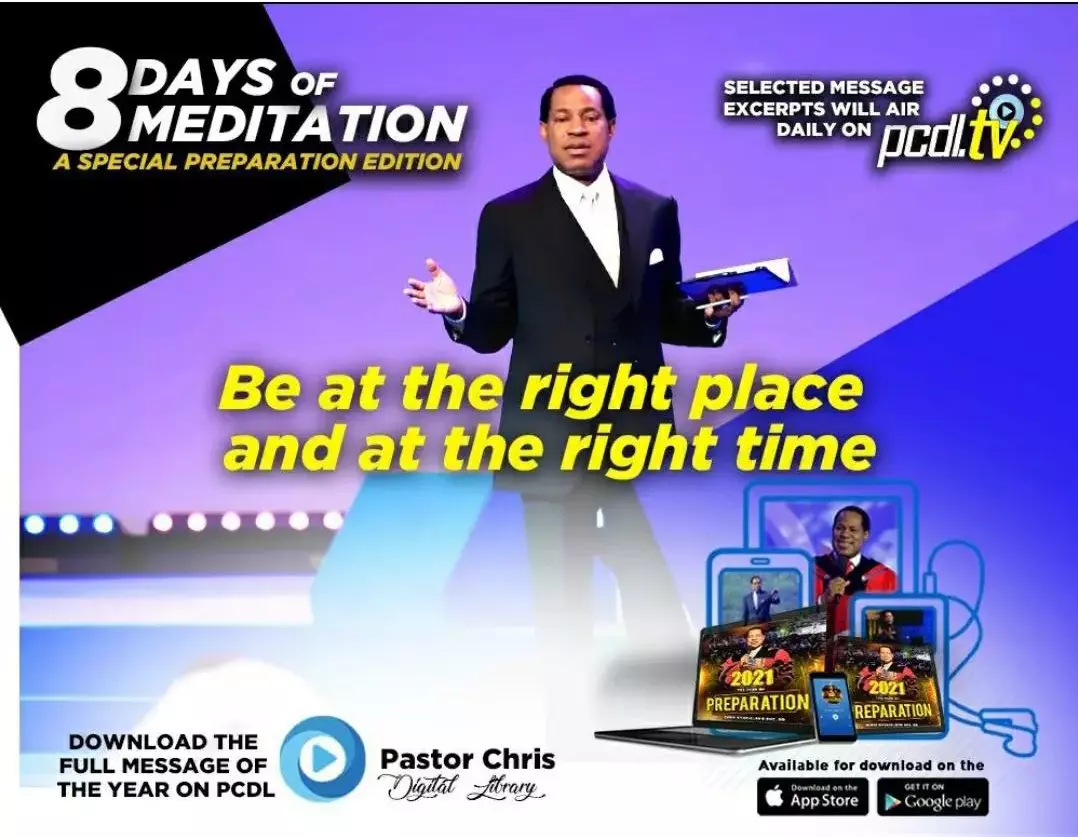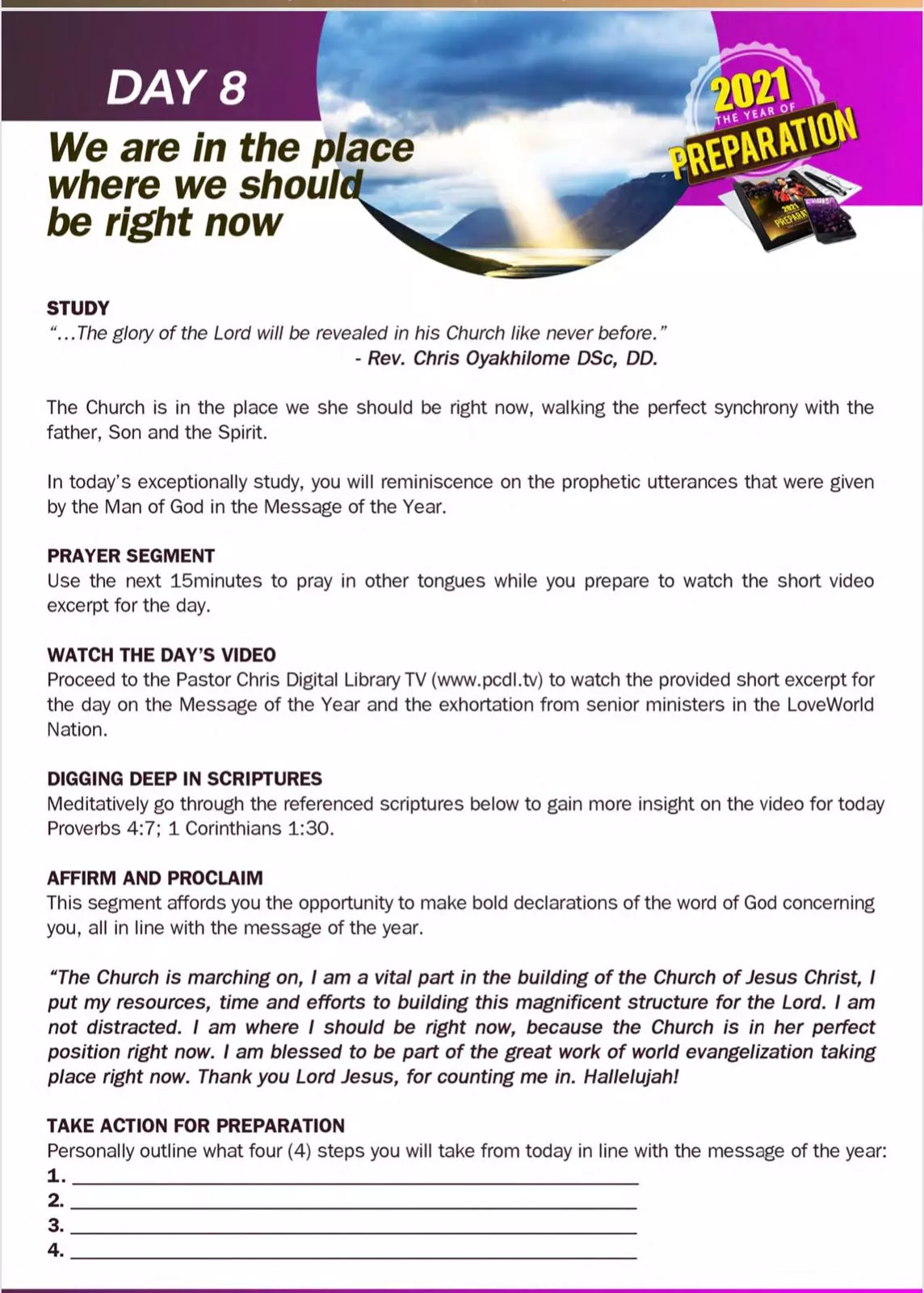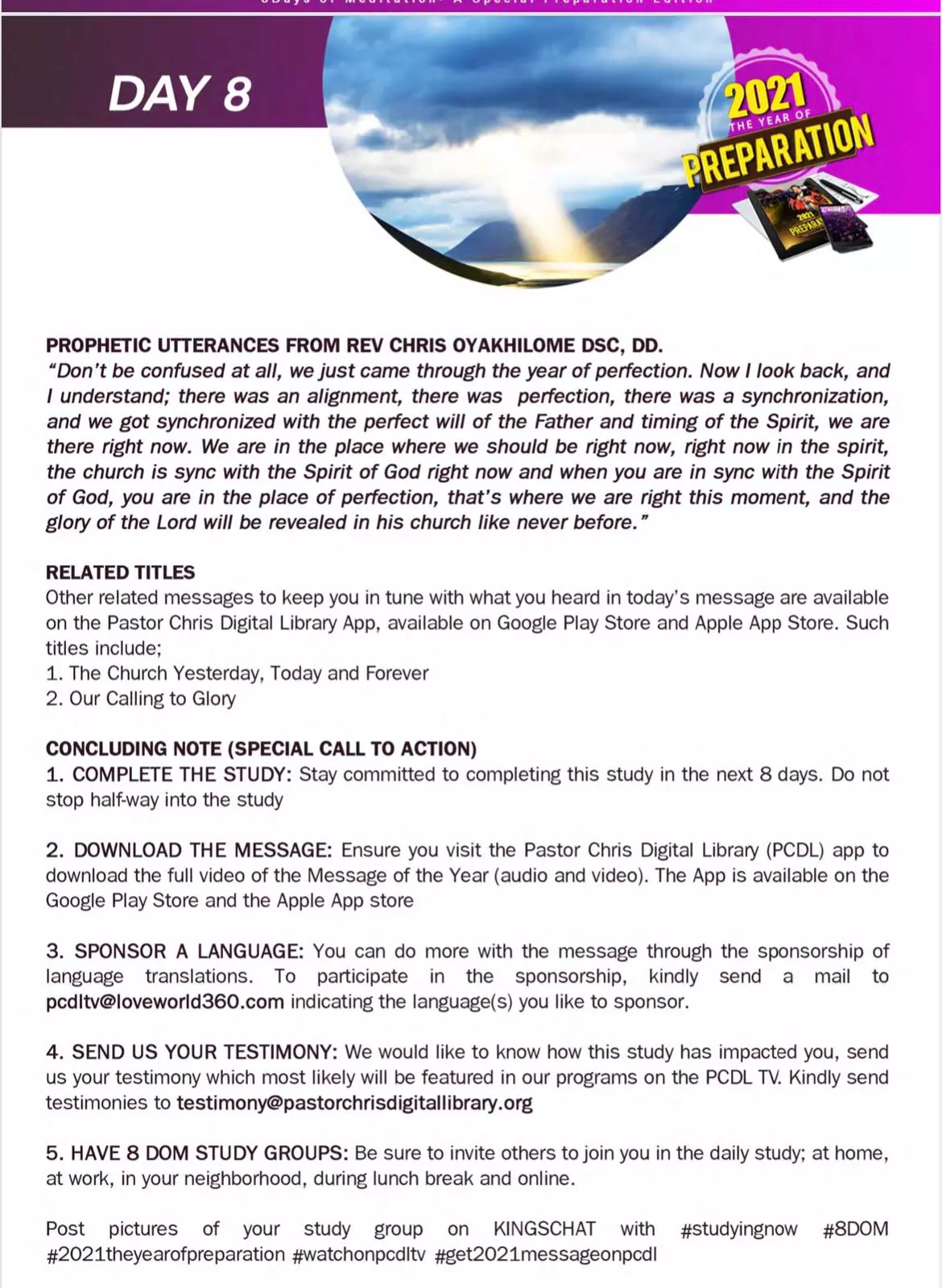 Pastor Benson avin
commented:
Hello 👋 my name is Rose avin and am from Canada 🇨🇦.. Earlier this month I saw an advert on Kingschat about crypto forex trading. I decided to join this particular platform . At first I thought 💭 it was a scam and they where going to rob me my money like yuri the last pozil scheme in a USA who was recently arrested but do you know what? I stated with the minimum investment $400 and I received my profit $9000 directly into my local bank 🏦 account. please you guys should help me thank my account manager Mr Jason Godwin here in Kingschat you can contact him on whatap number 📱+12402307483 you are interested in trading online and earn like me no hidden fee. or inbox 📥 him 👇👇👇👇👇
Happy birthday to you pastor sir, thank you for your exemplary leadership, unflinching support and guidance you have brought to me these years knowing, when I look back and take stock of what God has done for me and in my life through you,I am grateful.HAPPY BIRTHDAY TO YOU SIR
SUNDAY SERVICE WITH ESTEEMED PASTOR CHIKA ALEX TALK SHOW ON NEW YEAR MESSAGE... We came out from the year of perfection and we're perfectly aligned with the will of the father. And now we're in the year 2021,and it's been declared by the lord our year if Preparation.Our man of God during the new year Eve service expounded the 4(four) key areas to look into even as we prepare this year.... _Prepare your heart to serve God _Make preparation for the house of God _Prepare for the gospel _Prepare to meet the lord #CEUMUAHIA #SEZ1 #YEAROFPREPARATION #MONTHOFCELEBRATION #NEWYEARMESSAGELUNCH
I'm in the Right place at the Right time!
SUNDAY SERVICE WITH ESTEEMED PASTOR CHIKA ALEX TALK SHOW ON NEW YEAR MESSAGE... We came out from the year of perfection and we're perfectly aligned with the will of the father. And now we're in the year 2021,and it's been declared by the lord our year if Preparation.Our man of God during the new year Eve service expounded the 4(four) key areas to look into even as we prepare this year.... _Prepare your heart to serve God _Make preparation for the house of God _Prepare for the gospel _Prepare to meet the lord #CEUMUAHIA #SEZ1 #YEAROFPREPARATION #MONTHOFCELEBRATION #NEWYEARMESSAGELUNCH
Happening Now! A Glorious Sunday Service with the Esteemed Regional Pastor at CE Zonal Church Avenor. #CeAccraGhanaZone