Mirabelle: #TOTALEXPERIENCEBUEA To participate in TOTAL on KingsChat Web
#TOTALEXPERIENCEBUEA To participate in TOTAL EXPERIENCE BUEA" at the Molyko Stadium on the 19 of October 2019, online or on-site, register now... @ https://forms.gle/ocN1aBoC9o5gEb1A9. kindly share this link with others to participate in this life changing event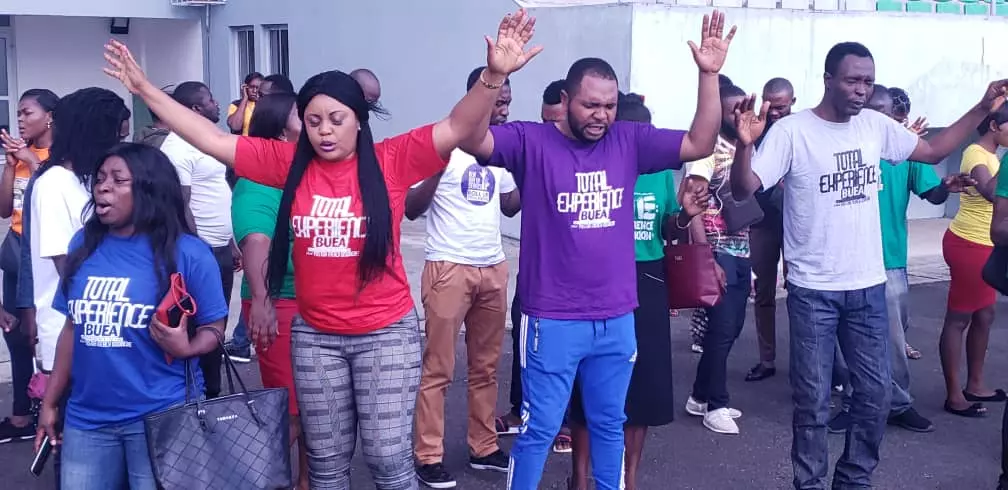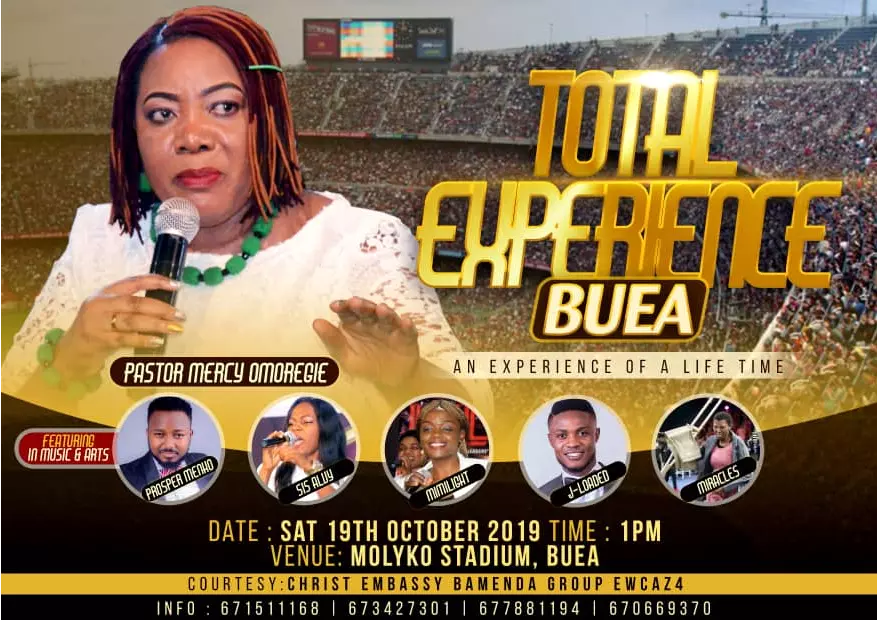 ritamorgane123
commented:
Are you interested in learning how to earn money by yourself by trading forex trade and investing or mining Gmail Account Only. If yes Inbox. Onlineinvestment027@gmail.com Iam here to help you
My kind sweet darling chocolate cookie, my yummy ice cream haha, Happy birthday of lights my sweet fried chicken hahahaha. My sweet beautiful, kind and generous black beauty of Jesus Christ. Miss beauty her self. Thank you so much for all that you do in ministry. Happy birthday
Dear Heavenly Father, I thank You immensely for the Gift of Prophecy, which is operational in my life d with which I Bless d Edify my world. I prophesy that Your Righteousness is established in the hearts of Men around the world d through the Truth of the Gospel of Life...Amen.
RON GRAND LAUNCH "My land is green" Photo splash from the Green and White celebration yesterday. #ron2019 #cebeninzone1
I have watched this video over a thousand times and I have 10million to go! AB platinum is my Man. Living Jesus is so sweet! You go bro!!!!
When you include God in you life and everything that concerns you,God will also include you in his plan. #Godspeed 📸Gpdspeed
GLOBAL TEENS INDUCTION- PICTORIAL REPORT FROM IBA IJANIKIN GROUP. Hearty Congratulations to all newly inductees. We welcome you specially to the Loveworld Teens Ministry. #lwteensministry #celagoszone2 #globalteensinduction
GLOBAL TEENS INDUCTION- PICTORIAL REPORT FROM APAPA AND EJIGBO GROUP. Hearty Congratulations to all newly inductees. We welcome you specially to the Loveworld Teens Ministry. #lwteensministry #celagoszone2 #globalteensinduction
RON GRAND LAUNCH Memorable presentations you may have missed out! Mc Brightboe doing comedy Angel lifting up praise #ron2019 #cebeninzone1