Dcns Edna Kalima ZE2: Happy Blessed Birthday Highly Esteemed on KingsChat Web
Happy Blessed Birthday Highly Esteemed Pastor Rebecca Ma. Your Love and Commitment for the Master is very inspiring. You are such a blessing to me, my family, the Ministry and the Body of Christ at large. Enjoy the New Year of your life 💃🏻. I love you dearly, Pastor Ma ❤️❤️❤️😘.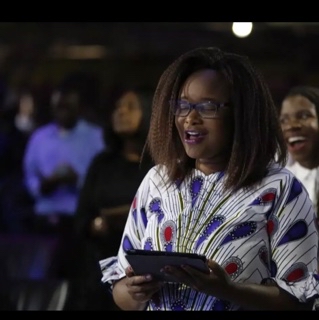 You're beautiful inside and outside! So full of love, kindness, joy and peace! Happy birthday my love!
Happy birthday dearest Esteemed Pastor Ama of the most high. most excellent and glorious daughter of consolation. Thank you for being so inspiring, and for your exemplary Leadership and followership to our Man of God pastor Chris. Thank You #UKZONE4
👏👏👏SET TO KICK OFF @ CE NSS ZONE 2 CHILDREN'S CHURCHES🕺🕺🕺 "24 HOURS CHILDREN PRAYER RALLY" Gloryyyyy Hallelujah 💥🖐️🖐️🖐️ #loveworldchildrensministry #childrenschurchrocks
#prayingnow #pclprayathon2021 #prayathon2021 #iampriestinoffice #WEVZ1 #CENetherlandsAlmere
Check out my inspiring post on Yookos!
#adaywiththeboss #icm Something to shout about! 😀💕💕
Join us for the special Easter communion service with our dear man of God Pastor chris #gcs #communionservice
🟥 STILL SHOWING NOW #GDOP REBROADCAST!! WATCH THE REBROADCAST OF THE GLOBAL DAY OF PRAYER WITH PASTOR CHRIS. http://prayer.rhapsodyofrealities.org 🎥 Relive the live Broadcast GDOP Streaming Live Now On: http://prayer.rhapsodyofrealities.org And On All RHAPSODY platforms. And You Can Do Bigger...🤗 🛑 SPONSOR RHAPSODY IN 3001 LANGUAGES! Visit: http://lingual.rhapsodyofrealities.org 🛑 PARTNER WITH US https://rhapsodyofrealities.org/give/startnow 🔻 Spread The News & GOD BLESS YOU! #globaldayofprayer #rpn #ROPC2021 #rhapsody #pastorchris #rhapsodyofrealities #loveworld #loveworldnetworks #ropc20 #CE #loveworldsat #loveworldnetworks #yourloveworld
📣📣Attention Blue Elites EPISODE 9 of PREPARE TO MEET GOD😇 SERIES is available on the Staff Portal Be sure to give it a read.📖📜 Catch up on Episodes 1-9 today and post comments as you do! #LSDC #BlueEliteCommunity #PrepareToMeetGod