Healing Streams TV: HEALING STREAMS TV- WE ARE on KingsChat Web
HEALING STREAMS TV- WE ARE LIVE!!! Experience God's perfect peace and liberty on Healing Streams TV. Connect now on www.healingstreams.tv or the Healing School Mobile app. Spread the good news! Share, comment and like. #healingstreams #healingstreamstv #healingtothenations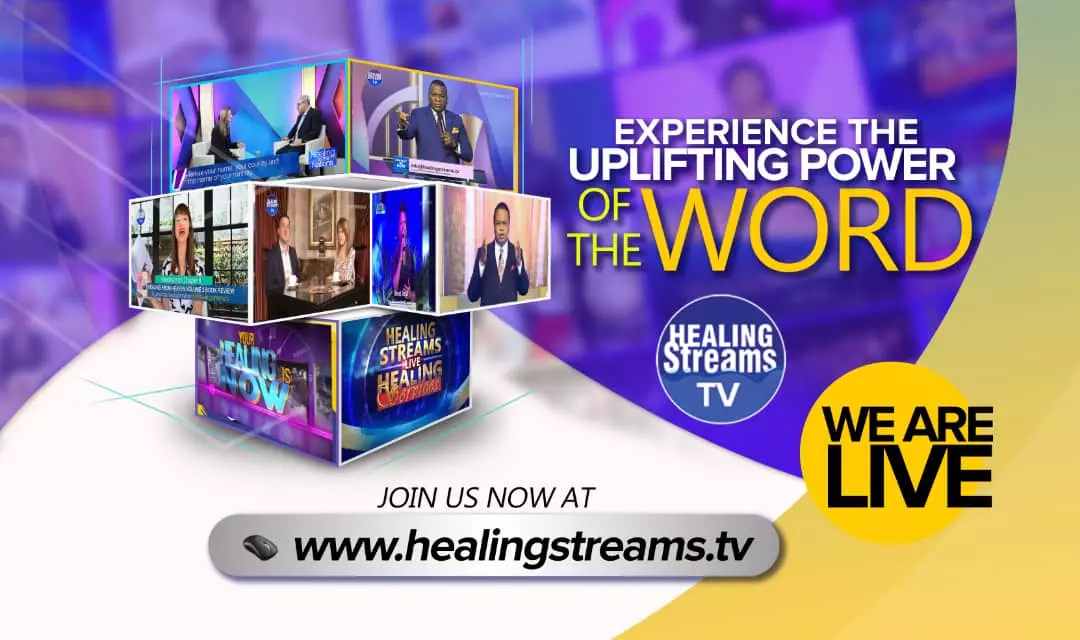 Selamawit Meskele
commented:
Amen nnnn prince of peace perfect peace thank you grace more grace to you forever 🙏🙏🙏🎉💞💞🎉🥳🥳🥳🥳
Sis Bibos L E
commented:
Good day Esteemed I haven't been able to login.. I was told I'd get a link in my spam mail but I didn't. Please help I have someone that will like to connect to
And we are LIVE with $20 for grabs by the first person to answer all the questions correctly. Hurry now to https://quizmas.co/ministry-programs-trivia You just might be the winner. Don't forget to subscribe for more fun games and notifications
🔊DOWNLOAD THE PASTOR CHRIS DIGITAL LIBRARY (pcdl) TODAY! Pastor Chris Digital Library avails you the opportunity to access messages to inspire you and stir up your faith. Take action now by downloading the PCDL App available on App Store, and Google Play Store: 👇 https://play.google.com/store/apps/details?id=org.lwnm.digitallib OR ...you can also visit www.pcdl.co all available for you. #ThankyouPastorChris #pcdl #pcdltv #PCDLMyLife #CELZ4
I'm ready to be trained 🔥🔥🔥 #YearofPreparation #CellLeadersTraining #blwcampusministryrocksTM #blwukzoneb
Happy Birthday Bro. Varell Springfield. Gods hand is on you mightily and you grow in righteousness. We love you.
Ready for Training!!! 💪✨🎉#YearofPreparation #CellLeadersTraining #blwcampusministryrocksTM #blwukzoneb
CONNECTED! Let's go! #YearofPreparation #CellLeadersTraining #blwcampusministryrocksTM #blwsazonea
What tools should i go with when going out for evangelism? Be @ evangelism congress and see your questions answered #celagoszone2 #evangelismcongress #cezonalchurch