Happy New Year 2021 The service was amazing, awesome through the HolySpirit. Plandemic and all it's cohorts are defeated. What an amazing program, more than I expected. Thank you Pastor Sir! And all your Generals around the world. #Yourloveworld #minprogs #lwsat #Loveworld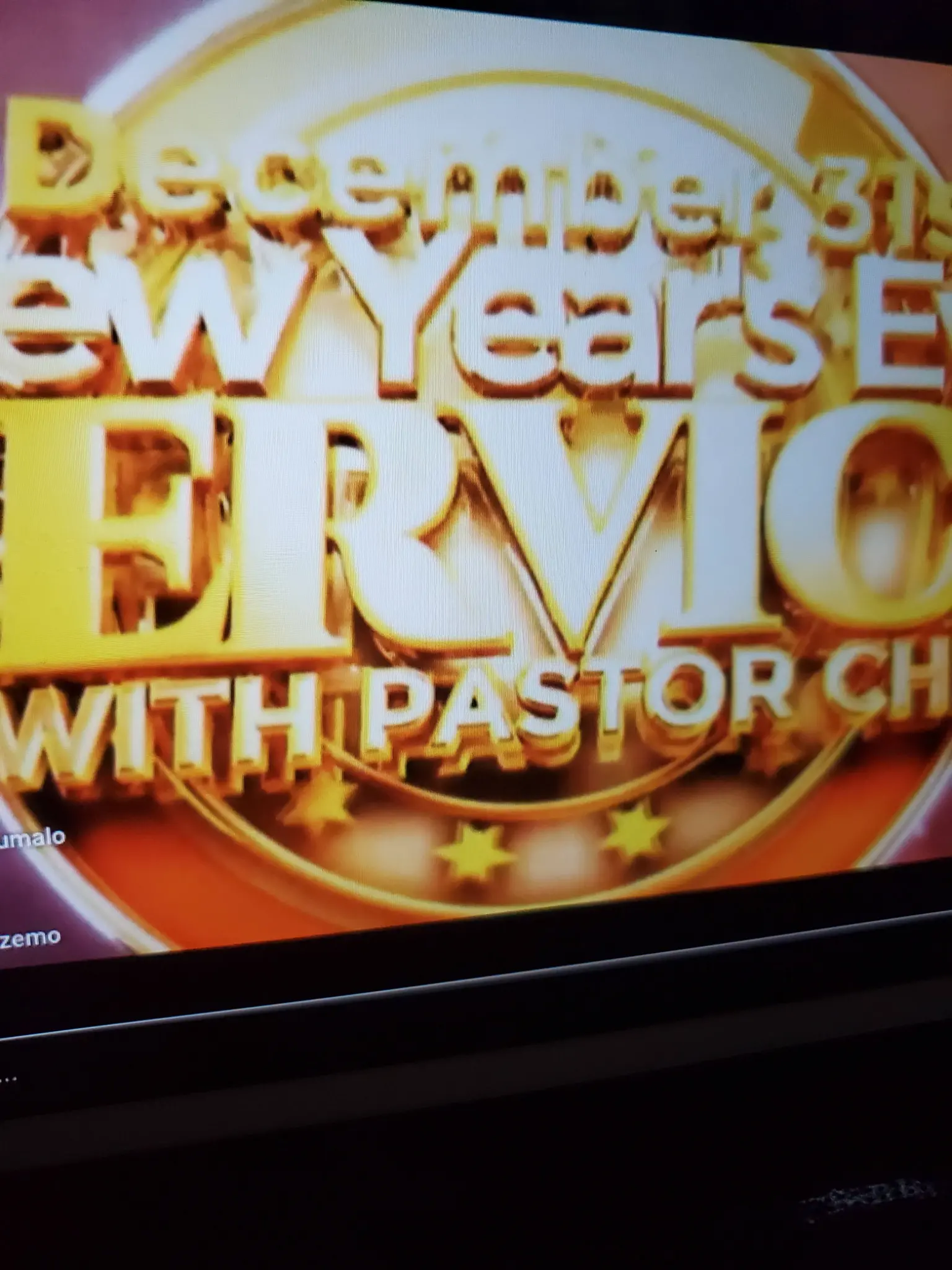 Sharon lechter
commented:
Why sleeping why others are making billions of dollars💴💵💶? This is an online investment which help us to earn more profit in a given period of time. by investing amount of money or bitcoin, to be traded on in the international market with the use of Auxiliary computers and software, using strategy to win profits. With the minimum investment of $400 you can get profits of about $4,000+ with my fast and trusted platform ... $400 to get $4,000 weekly. $500 to get $5,000 weekly. $600 to get $6,000 weekly. $800 to get $8,000 weekly. $900 to get $9,000 weekly. $1000 to get $10,000 weekly. DM me on WhatsAp.... +12402307483 for more info if you are interested.
📸 Live Participation from CE Accra Avenor in the ongoing December 31st New Year's Eve Service with Pastor Chris. #CeAccraGhanaZone #Enter2021withPastorChris
What a glorious New Years eve service we are having. The Lord took us into new dimension in 2020. It has been a year of promotion after promotion
Happy New Year!!!! We welcome 2021! 🎉🎉🎉🎉🎉🎉
Happy New Year Welcome to 2021!
📸 Live Participation from CE LoveWorld Arena in the ongoing December 31st New Year's Eve Service with Pastor Chris. #CeAccraGhanaZone #Enter2021withPastorChris
PARTICIPATING LIVE FROM CE SILUKO GROUP MIDWEST ZONE. NEW YEAR EVE SERVICE WITH PASTOR CHRIS (overflow 3) #Dec31stServiceWithPstChris #NewYearEveService #Enter2021WithPastorChris #Cemidwestzone #CesilukoGroup #Cesiluko1
Happy birthday to you sister faith longlife and prosperity thank you for all you do in the body of Christ many more years to celebrate
HAPPY NEW YEAR!! 🎊🎉🎈🎈💃🎉 Connect now on: www.reoninternational.org All our social media platforms: FACEBOOK @reoninternational TWITTER @reoninternational YOUTUBE @reoninternational #reon2020 #newyearservice
Happy Birthday Dear Brother Ebikeinmo Edoghotu🎁🎁🎂 Thank you for your work in God's house and for all you do in the Staff Community. This is the Morning of your life. The Lord bless you and cause all Grace to abound towards you. Keep shining and winning. ❤️❤️We love you dearly. #TLB #CEBAYELSA #CEUGHELLI #CESAPELE #NSSZONE1