CE Port Harcourt Zone 3: HURRAY!!! IT'S WORLD BOOK DAY on KingsChat Web
HURRAY!!! IT'S WORLD BOOK DAY 2021!!! We are Celebrating the World's greatest author, Rev.Dr Chris Oyakhilome Dsc.DD. Words are not enough to say THANK YOU SIR for all the books you have written, which has impacted our lives permanently and moved us from one level of glory to another. We thank you, Pastor Sir for this awesome gifts and we celebrate you today and always Join the Celebration! Click here to create your avatar👇 https://loveworldbooks.com/worldbookday-avatar Share it on Kingschat, in appreciation of our Man of God. 👏👏👏💯💯💯💯👏👏🎼🎼🎼💃💃💃💃 #cephzone3 #worldbookday  #worldsgreatestauthor #worldchanger #imaworldchanger #pastorchris #lwpm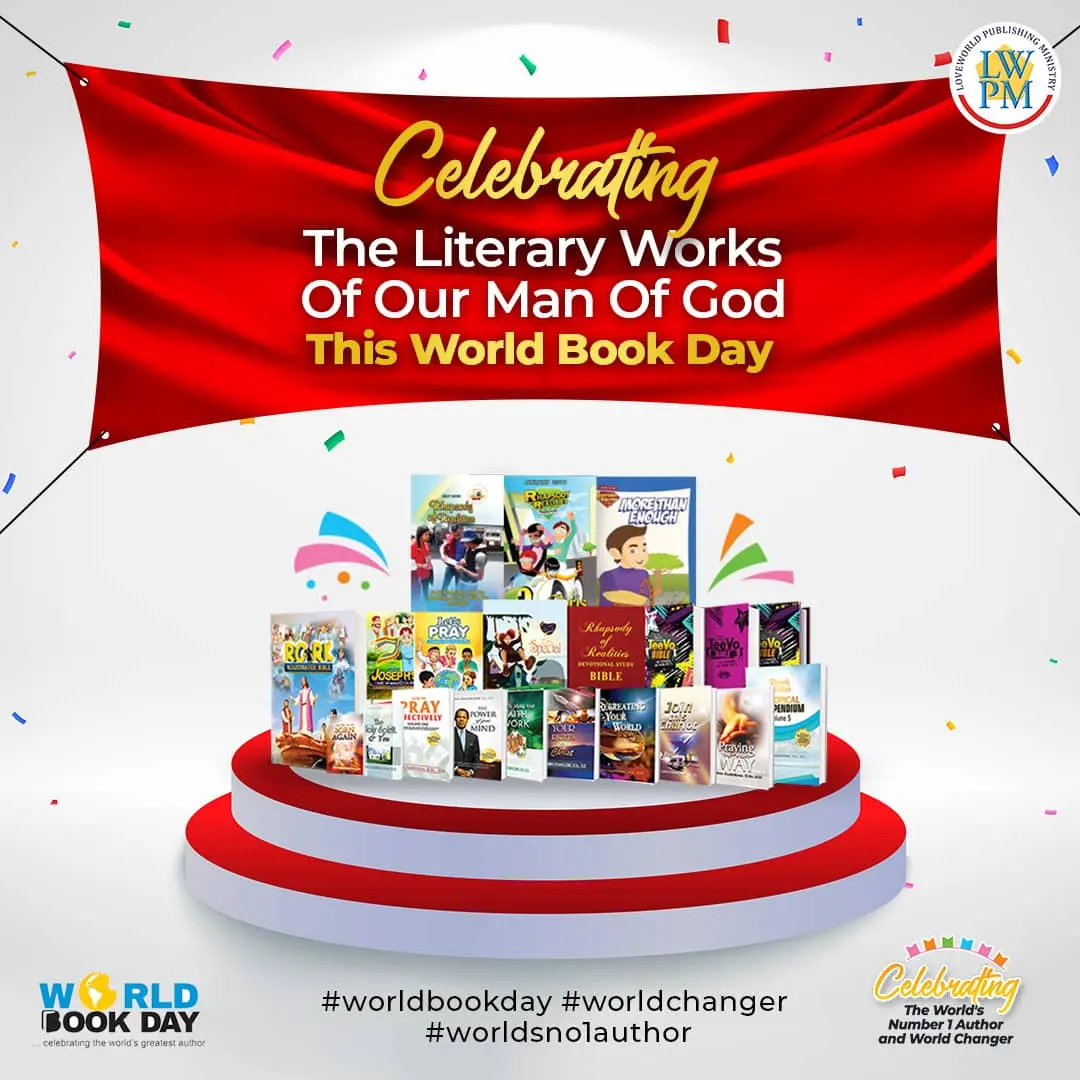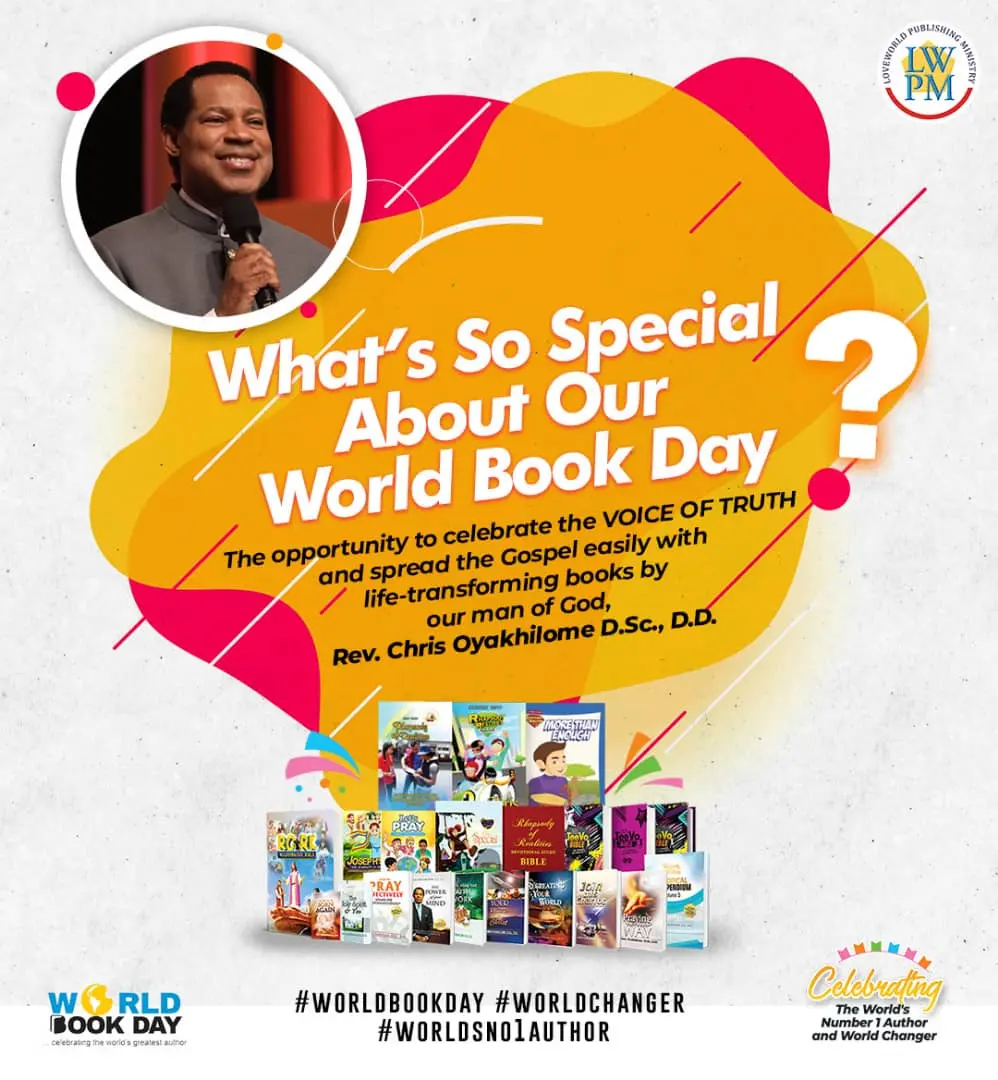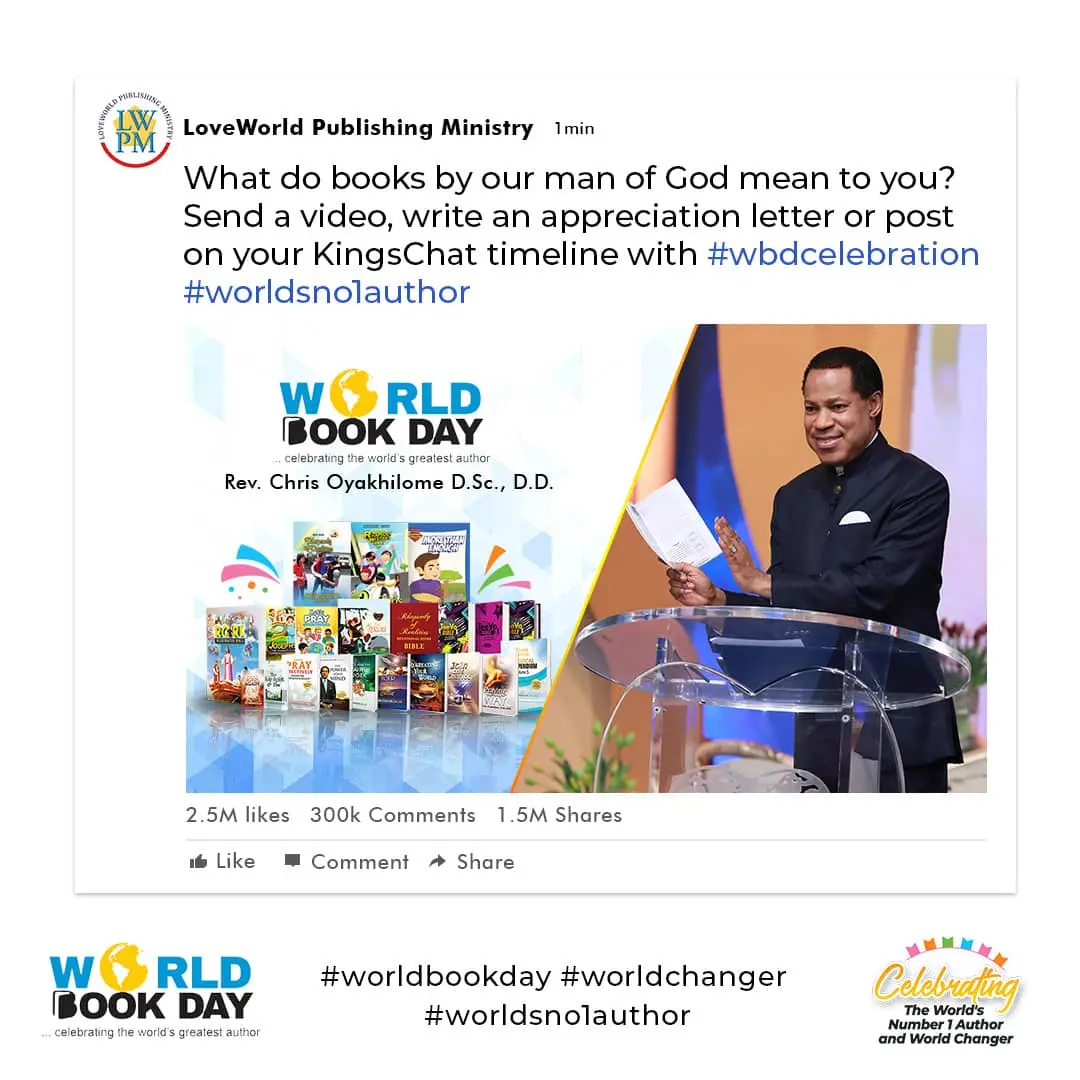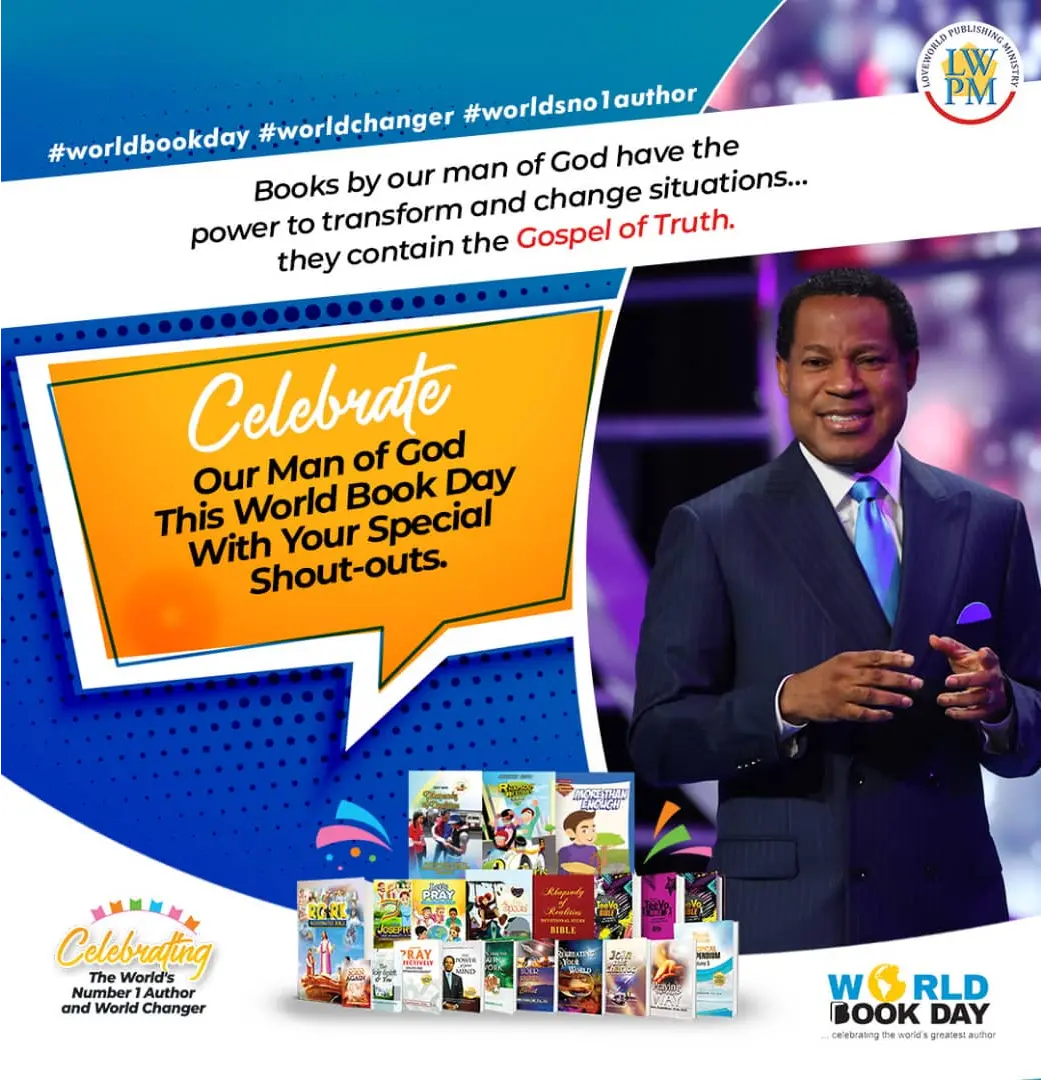 Joy Nneoma Nwoke
commented:
Pastor Sir we say a big thank you for impacting our lives with those books. God bless you Sir. We celebrate you Sir. We celebrate the GOD in you. We love you Sir
uka odinaka
commented:
Thank you sir for impacting our life with the word and all the books you have written we love you
P-riceless R-egal I-ntelligent and Innovative She is truly a wonder... Her world is a wonderland Celebrating my super boss today is pure delight! 💃💃💃💃💃💃💃💃💃💃💃💃 #PRI
#worldno1author #worldgreatestauthor #imaworldchanger #cesazone1 #cesandtongroup #CEClayvilleChurch
Happy Birthday Sweet Darling Sister Tolu Alabi!🎉🎉💃👏👏🎂🎂 Thank you for being so Exceptional and for all you do for us in Children's Ministry! Welcome to that new Year of Greater Achievements without Stress We Love you So Dearly!💖💖💖💖 #Loveworldchildrensministryrocks
Every second of every minute, every hour of everyday; Loveworld MENA TV is transforming lives and changing destinies permanently in the Arab world. Join us in extending the duration of our daily broadcast with your financial seed. #mena4jesuschrist
Meeting with my boss was exceptional, indeed you're phenomenal, I love you specially my boss my father
#TALKINGSESSION 23RD APRIL. KINDLY SAY THESE WORDS OUT LOUD. Blessed Father, I thank You for Your Word is my light and the compass by which I navigate my way through life. I do not grope or wander in the dark, because Your Word illuminates my path, gives me direction and guidance, and makes me an absolute success in life. I thank You for setting eternity in my heart, such that there's no limit to what I can envision. Thank You for lavishly granting me the spirit of wisdom and revelation in the knowledge of You; the eyes of my understanding being enlightened, to know the hope of Your calling and the glory of Your inheritance in the saints. I look away from all distracting situations, and I fix my gaze upon Jesus, the Living Word. I walk by faith and not by sensory perception. I am born of God's indestructible and incorruptible Word. I am immune and impregnable to the darkness, troubles, and corrupting influences in this world. Greater is He that is in me than he that is in the world. I live in glory and eternal victory. Hallelujah. Thank You for the Holy Spirit who dwells in me and causes me to see the mysteries and secrets of the Kingdom, and apprehend my inheritance in Christ. I walk in divine prosperity, deliverance, health, victory, abundance, strength, and promotions, in Jesus' Name. Amen. Keep saying it, publish it everywhere; noise it abroad! In Christ, we've got something to shout about. Let's flood the airwaves, internet and print media with the reality of Christ. Speak in other tongues now.
Happy World Book Day I Celebrate my Man of God, the life changer and Best Author in the world. Sir, your books have transformed my life...to mention a few: How to make your faith work, dont stop here... #worldbookday #worldgreatestauthor