Abigail Joseph: Happy Birthday Esteemed Deacon Sir, on KingsChat Web
Happy Birthday Esteemed Deacon Sir, Thank you for your exemplary Life Style and For Making many financial giants.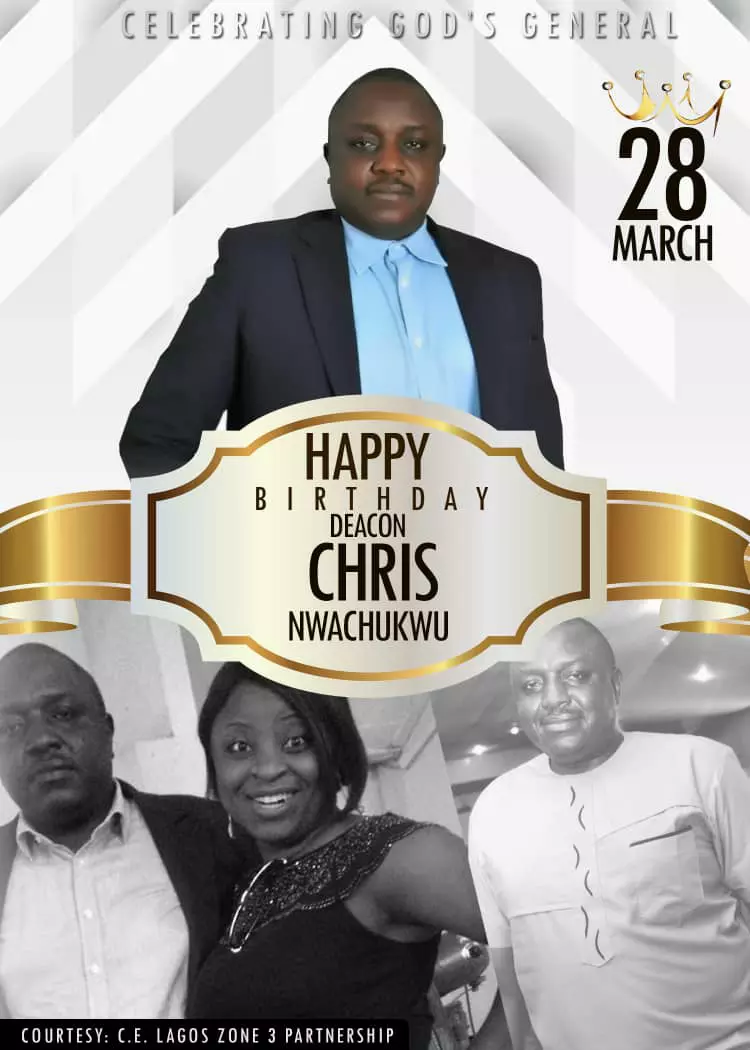 Dcns Flora Idia
commented:
Happy birthday esteemed Dcn Chris Nwachukwu. You're glory, enjoy your new year.
I am glad when the said unto me let's go for NOB NIFOR . #N9BNIFORWITHPSTMARY #CEMIDEESTZONE #CESILUKO1 #BROUP5
God has something bigger. He's going to use you to accomplish something significant, not just be a small part. You're going to stand out; you're going to shine. People are going to see the greatness in you.
Happy birthday dear sis Paula. Thank you for giving yourself to God and passionately striving together with the saints for the work of the ministry. More Grace. Enjoy your new age.
Happy Birthday to an amiable and exceptional woman of God, Pastor Lisa Lawal. #Usaregion2 #Cedallascentral #PLL032819
I was when I was told to come to NIFOR FOR NOB #NOBNIFORWITHPSTMARY #CEM8DWESTZONE #CESILUKO1 #GROUP5
Happy birthday Pastor ma #cedallascentral #usaregion2