CONGRATULATIONS TO OUR CEO FOR 1 DAY Hearty Congratulations to our CEO for 1 Day in the person of Sister Loretta Odii of the OFTP Nigeria HQ. We congratulate you on this glorious appointment and for the opportunity to make global impact! Have an excellent day in office. God bless you.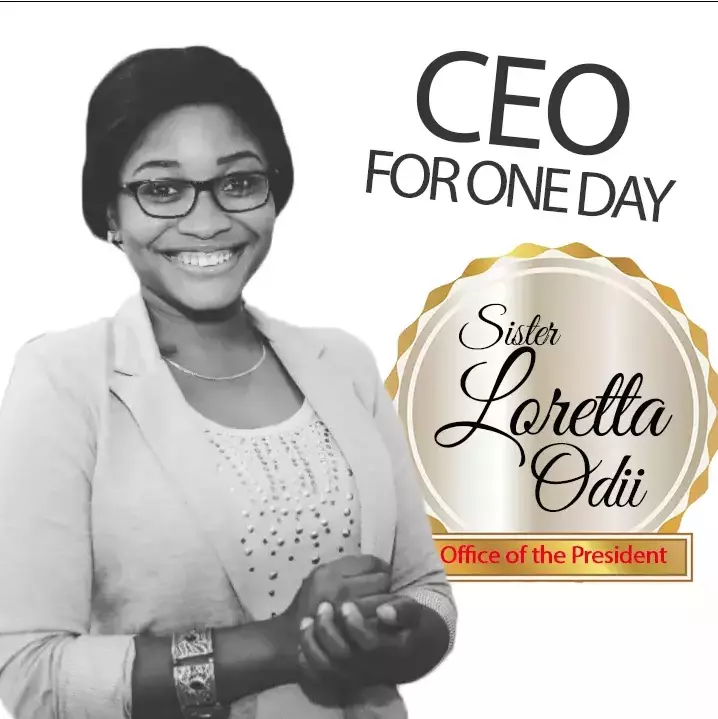 ANNOUNCING THE DELIGHTFUL ARRIVAL OF THE ESTEEMED PASTOR LANRE ALABI - DIRECTOR, CGI AND THE ESTEEMED PASTOR GOKE ADEBAYO. THE LORD HAS FILLED OUR MOUTH WITH LAUGHTER AND OUR TONGUE WITH SINGING.... WE ARE READY TO FLY HIGHER!!! #CGI #abujazone #ceaz
Celebrating a rare gem! Happy Birthday Dearest Sis Chichi Badejo! I thank God for blessing blessing the world with the gift of your personality. Of your increase in relevance, influence and affluence, there shall be no end! #LoveworldUKZone4 #LoveworldCentralChurchManchester
Who is coming to Chapel today with a Psalm and hymn? It's our Month of Thanksgiving Who is ready for some David Dance today in Chapel💃💃💃💃💃💃💃💃💃💃💃💃💃💃 #TheBlueElites
The Holy Spirit is my teacher and guide,He floods my heart with wisdom to deal excellently in life #ceozonitshazone #ceozonalchurch #ceozexecutive
Spreading the awareness of the gift of Salvation! Glory to God! #CEUK2Z4 #CEBRISTOL #WECUKwithPastorChris
Congratulations to our Esteemed CEO.
Happy Birthday Sis Chichi Sweet! you are sweeter than sugar! than the honey in the honeycomb!
May our hearts be continuously filled with praise for our God and may He accept our praise. 👐👐🙌🙌🙏🙏 #aprayerforyou #AbeokutaMC #yearofLights 🌟