CALABAR MINISTRY CENTRE : HAPPENING NOW!!!!! #LOVEWORLDEXTRA!!! Prayers ong on KingsChat Web
HAPPENING NOW!!!!! #LOVEWORLDEXTRA!!! Prayers ongoing. Tune in now for an inspiring session, showing on all LoveWorld Networks. #LoveWordExtra #LoveWorldNews #PastirChrisLive #CalMC #TeamCalabarRocks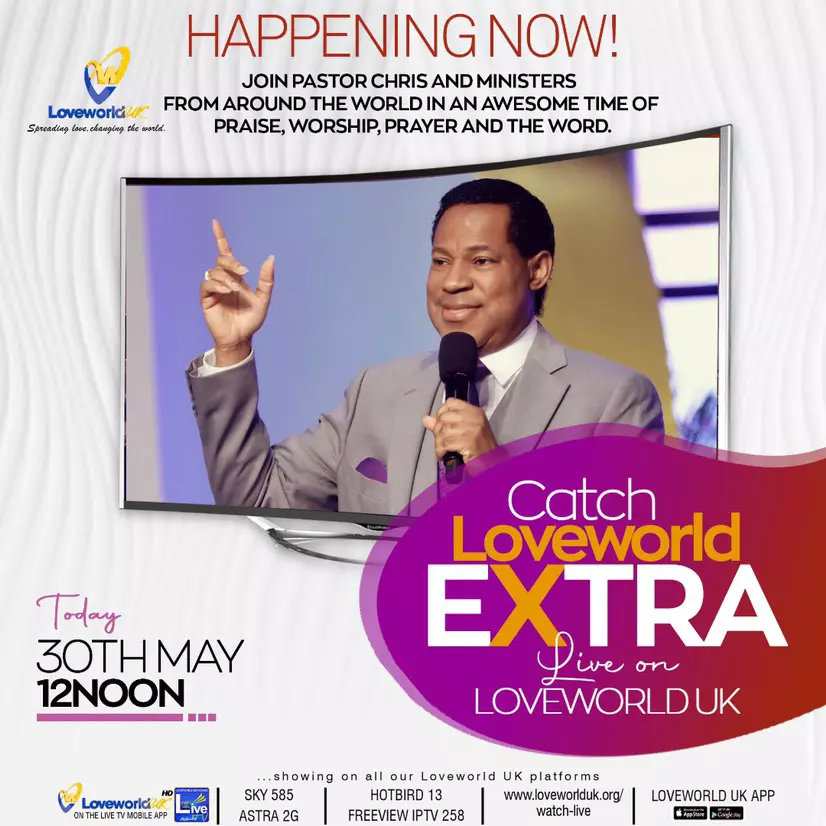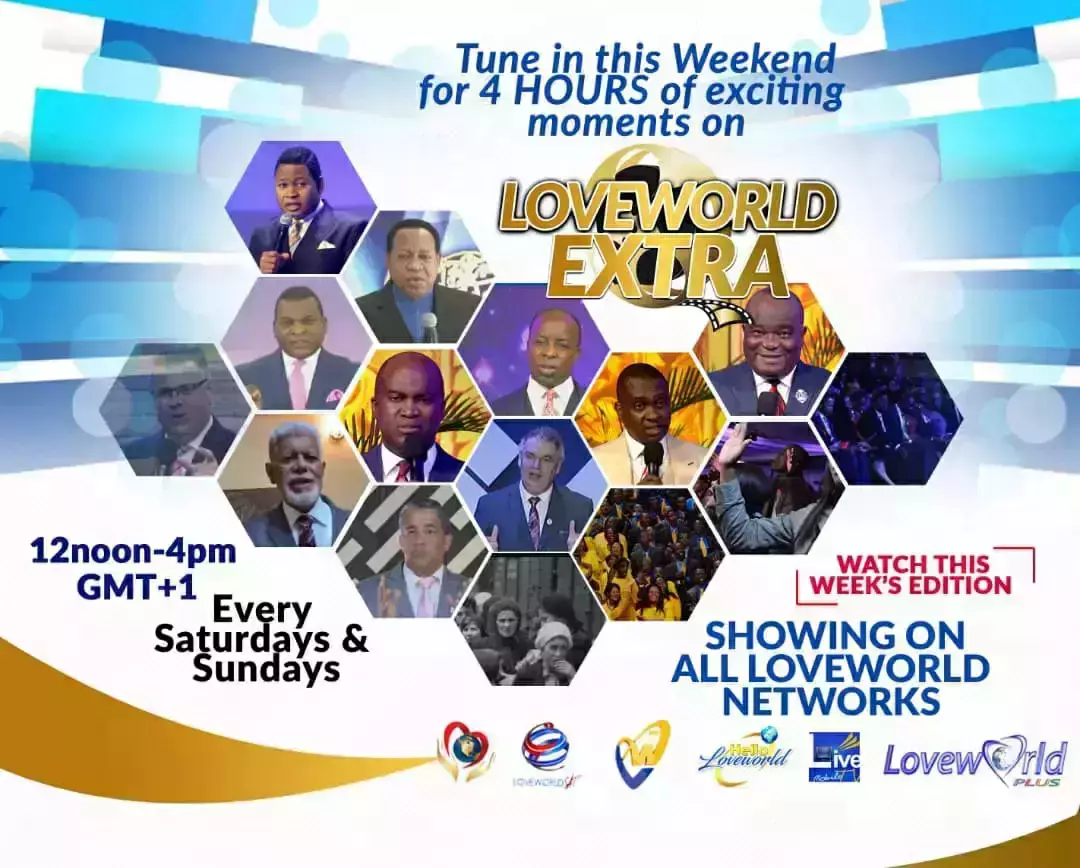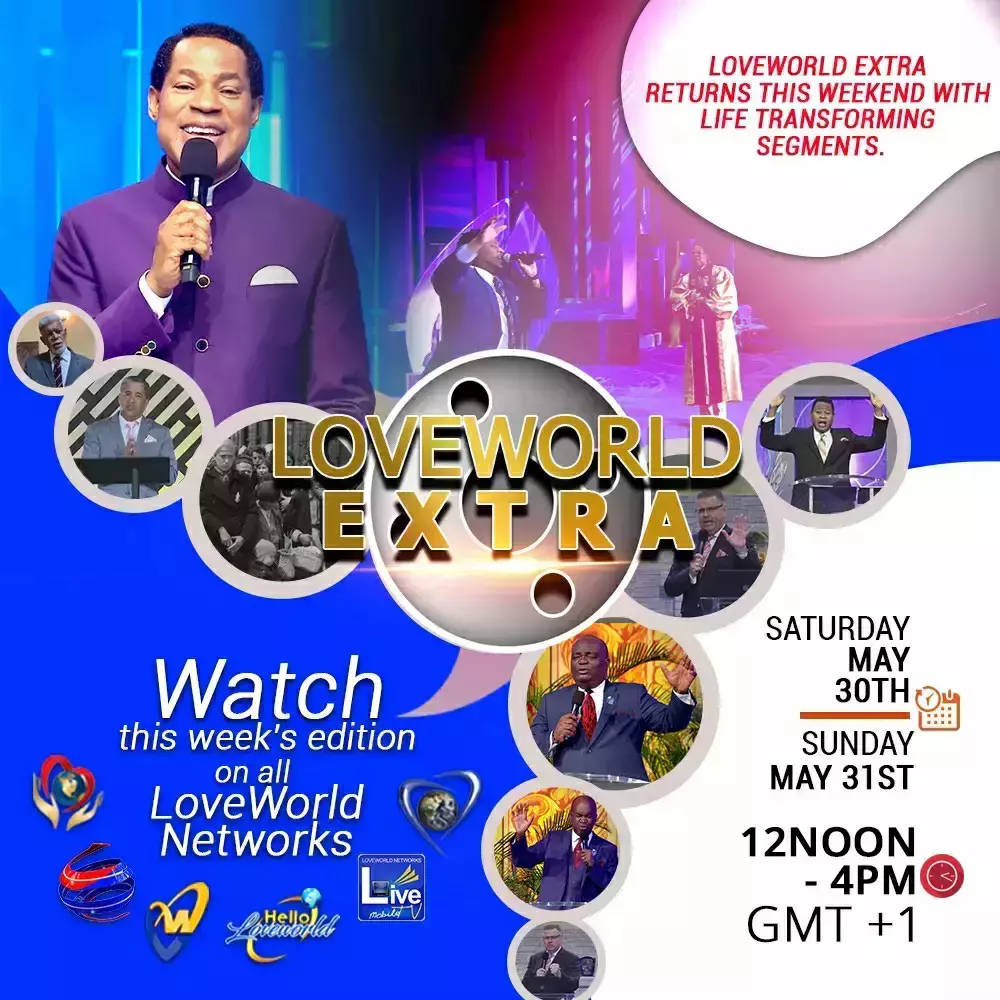 #WordFest2020 #Celogan #CEBRISBANE #CEAUSTRALIA My Heavenly Father is incomparable to any earthly father. His word is rich and it makes me what it talks about. The Holy Spirit is everything The Word says He is to me. I love the ongoing personal relationship I have with Him ❤️
God is to me what the word says He is. Jesus is to me who the word says He is. #WORDFEST #WORDFEST2020 #TLB #NSSZONE1 #CEBAYELSA #CECORNERSTONEGROUP #CEAGBURA #THELANDOFGRACE
IT'S LOVEWORLD EXTRA LIVE! Sinach, leads in yet another refreshing session of worship to God in songs. Stay tuned for more UPDATES.
#soultrackerreprestentativetraining #ceasaba #sez2
Happy perfect birthday to you esteemed brother Isaac Odu-Thomas. It is upward and forward only for you. The wisdom of good oozes through as you impact your world with the investment of your personality. Congratulations on your latest level yet. #TeamCalabarRocks
Gloryyyy! ! ! ! It was full of fun. Thank you Pastor. I love you !!!
The Christian Life is grace upon grace. The word produces what it talks about. Hallelujah!!! #wordfest #wordfest2020 #wordatwork #cemaiduguri #Nnwz2 #NorthernNigeria
#LoveworldExtra Happening Now on all Loveworld Networks 12noon - 4pm #UKZ1 #UKR2Z1
"For He made Him who knew no sin to be sin for us, that we might become the righteousness of God in Him." - 2Cor 5:21 https://bit.ly/2ZMn8Zs