CE Onitsha Zone: SPECIALLY CELEBRATING YOU, ESTEEMED DCNS on KingsChat Web
SPECIALLY CELEBRATING YOU, ESTEEMED DCNS PROF CORDELIA EBENEBE (GROUP PASTOR, OMEIFE GROUP), ON THE WONDERFUL OCCASSION OF YOUR BIRTHDAY!!! Happy Birthday Dear Esteemed Dcns Cordelia Ebenebe, We rejoice with you on this special day, as the Lord multiplies His grace and glory in your life. Hearty Congratulations!!! Happy Birthday!!! We love you! #ceonitshazone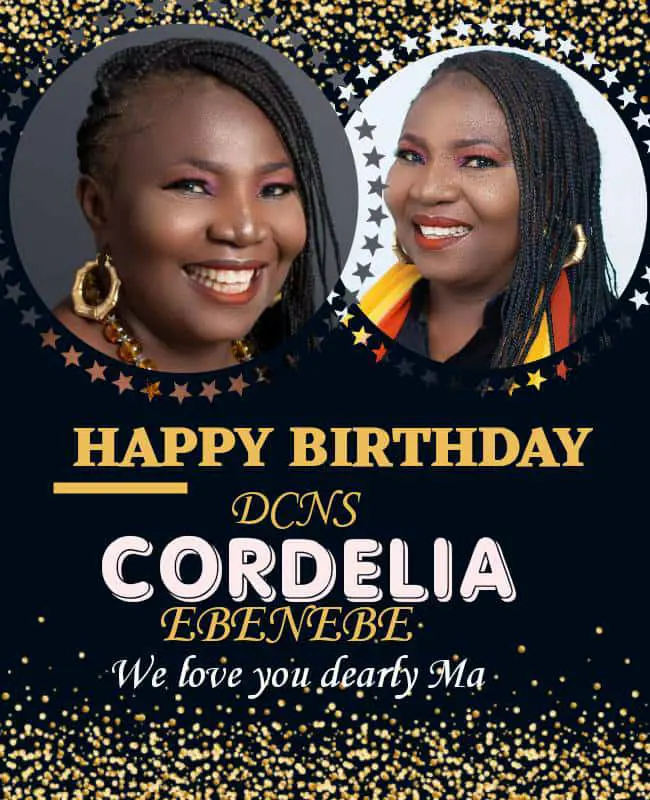 John 4:24 [24]God is a Spirit (a spiritual Being) and those who worship Him must worship Him in spirit and in truth (reality). Thy word is truth oh Lord. #blwcampusministryrocks
A very happy birthday to my Highly Esteemed Zonal Pastor, Thank you for your love for us, Thank you sir for your love for Pastor Chris, Thank you sir for your Infectious love for the body of Christ, We are extremely proud to be associated with you, Sir... WE LOVE YOU SIR!
Still #celebratingourvictories #healingschoollovefeast #hslhs
When it comes to the things of God, you don't need assumptions, you need TRUTH No one ever tells us the truth like our father #PASTORCHRIS
#PictureHighlights NEHEMIAH 8:10 KJV. ...Go your way, eat the fat, and drink the sweet, and send portions unto them for whom nothing is prepared: for this day is holy unto our Lord: neither be ye sorry; for the joy of the Lord is your strength. 📷📷Picture highlights of Send Portions from CE Lekki Love Feast!!! #LoveFeast #SendPortions #CELekkiLoveFeast #FeastinginthePresenceofGod #TheWinningZone #EmpoweredtoLead #MonthofJoy #2021YearofPreparation #CELekki #CELZ5
Who wants monthly and for free translate ROR TeeVo in any Language?! Let's together transform, reach and bless millions of Youth's If you have any interest to do it plz contact me in Whatsapp, Kingschat or Telegram +41787093762 Sis Xenia Wedekind #Be ROR TeeVo Translator
DAY 81 Of THE EFFECTUAL FERVENT PRAYERS with the Highly Esteemed Regional Pastor. You can join now via: bit.ly/ceflix-live #HappeningNow #EffectualFerventPrayers #MonthOfPrayer #CEEastAsiaRegion
Coming in, going out, I see glory all around us.