Updated her profile photo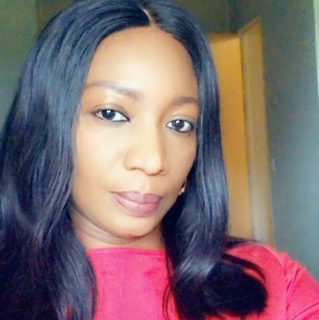 George Pablo
commented:
Trade Anywhere in the World: All trading is done online. Thus you can trade from any laptop or smart phone as long as you have an internet connection. There is no centralized trading exchange and all trades are carried out electronically and likely commission free, The more stock value increases, the more your profits will increase. Also, you can withdraw your capital whenever you want! I will show you how to earn extra income independent.you can earn every weekly, I will guide you through your trading and give you the best chance for a possible successful outcome it's step by step message let get started.
Jacqueline sara
commented:
I have a business proposition for you ! If you are interested just give it a shot by sending me a dm 🤝.. Look forward to work together with you.
Pst Linda O
commented:
My beautiful ,graceful and elegant Spirit and faith- filled Dcns Gloria. You are loved and highly appreciated by me.
Happy birthday brother Solomon spirit being. More God blessing #calmc # teamcalabarrocks
What a Super Sunday today. ...the healings ...the miracles ...the testimonies ...the increase ...the blessings ...the glory ...the celebration ...the Thanksgiving. All in one service...what a day!!! Jesus all the way!!!! Hallelujah!!! #celagoszone2 #ceapapagroup #cecoconut
When Christ shall come with shouts of acclamation to take us home, what joy shall fill our hearts #CENakuruGroup #KenyaZone #ADayofImpact
3 Days of Glory With Rev Ken. Happening now: Rhapathon Day 3 sunday service. #3DaysOfGlory #RevKen
Thank you esteemed Pastor Moses Sir. It's a season of blessings. Sunday Service Highlights from Christ Embassy Nungua. #EWCAZ5 #cenunguagh #thereisanoverflow #GodappearedinCENungua
My Pastor's Birthday.It's was a show of love. Show of grace.Show of greatness in the life of my man of God today, Pastor Gbenga Olusanya.Thank you Esteemed Pastor Yinka for honouring our Pastor. We love you. #PGOrocks #gracepersonified #2710 #AAGroupMegaNation #lagoszone1
Thank you esteemed Pastor Moses Sir. It's a season of blessings. Sunday Service Highlights from Christ Embassy Nungua. #EWCAZ5 #cenunguagh #thereisanoverflow #GodappearedinCENungua
As we worship, our spirits are prepared to receive the word from the Man of God. Rev. Ken. Oyakhilome, #cecincinnati #ceohio #cetexaszone2