Leinyuy Florence: 🇨🇲🇨🇲🇨🇲🇨🇲🇨🇲🇨🇲🇨🇲🇨🇲🇨🇲 #PRAYINGNOW # on KingsChat Web
🇨🇲🇨🇲🇨🇲🇨🇲🇨🇲🇨🇲🇨🇲🇨🇲🇨🇲 #PRAYINGNOW #PRAYINGWITHPASTORCHRIS #PCLPRAYATHON #MONTHOFPRAYER #CAMEROON #EWCAZ4 #CENDOBO #CESOUZA #CEBOMONO #CEBOJONGO #CEBEKOKO #CEBEPELLE #CEMINKWELLE #CEWASHINGTON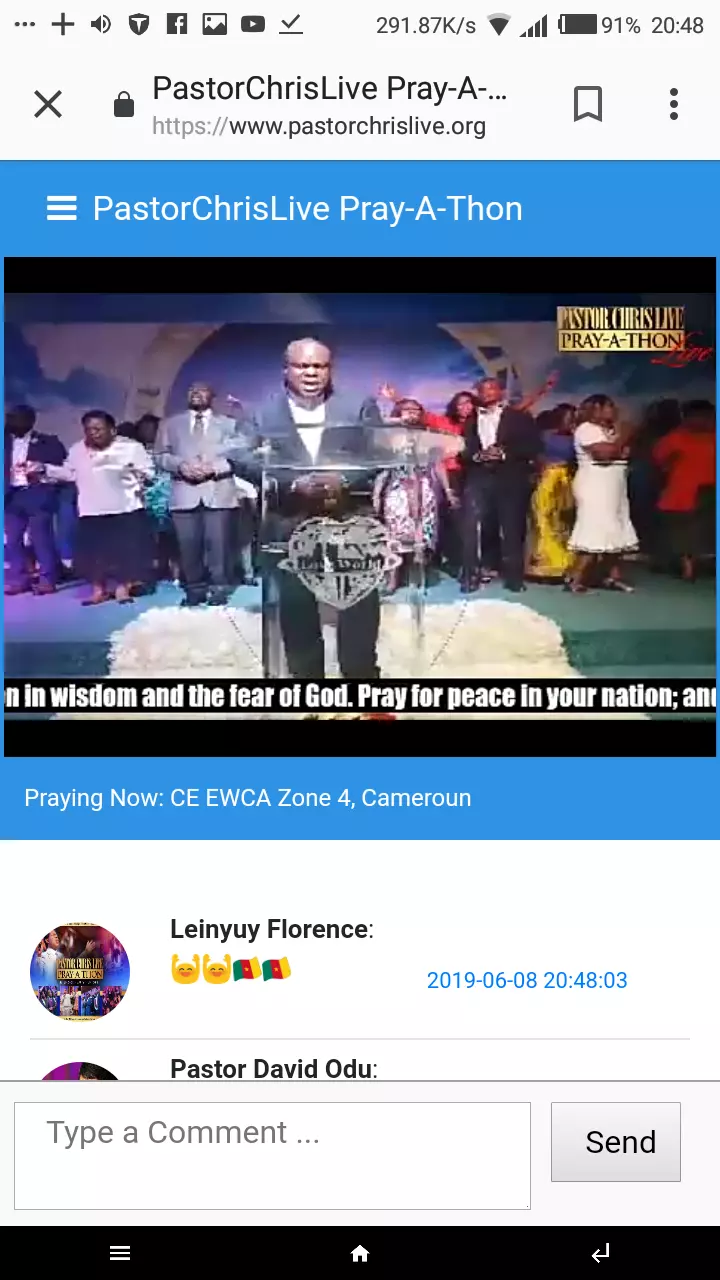 Happy Birthday Esteemed Deaconess Evelyn Bigha, Thank you for all that you do for the Gospel. We Celebrate and Love you Today and Always.
#CE Réunion island, parking now#
We r basking in God presence and he is directing our steps with what to say in the holy ghost
About our Father's business today in Staines #BLWHounslowRORUKzone2 #Staines.
#LMAM #LFMAAuditions2019 #WESTERNEUROPEVIRTUALZONE2
#prayingwithpastorchris #PCLprayathon2019 #Uganda #EWCAZ3 #prayingnow
Your time for the supernatural, Expect a greater out pouring of the spirit, There is a miracle with your name on it #PrayingNow #EWCAZ3
Happening Now! #RORRUK2019 Music Concert at the Market Place Shopping Mall Bolton. As people gathered to listen and watch, the messenger Angel moved in among them. #RORRUK2019 #LoveworldBolton #UKZone4