Pastor Funke Oke: Happy birthday dearly beloved Pastor on KingsChat Web
Happy birthday dearly beloved Pastor Chidi. The Lord is with you as a mighty one! I love you sir! Have a joyous celebration and a perfect year ahead. Happy Happy 🎂🎉🎉🎉🎂🎉🎉🎉 Birthday!!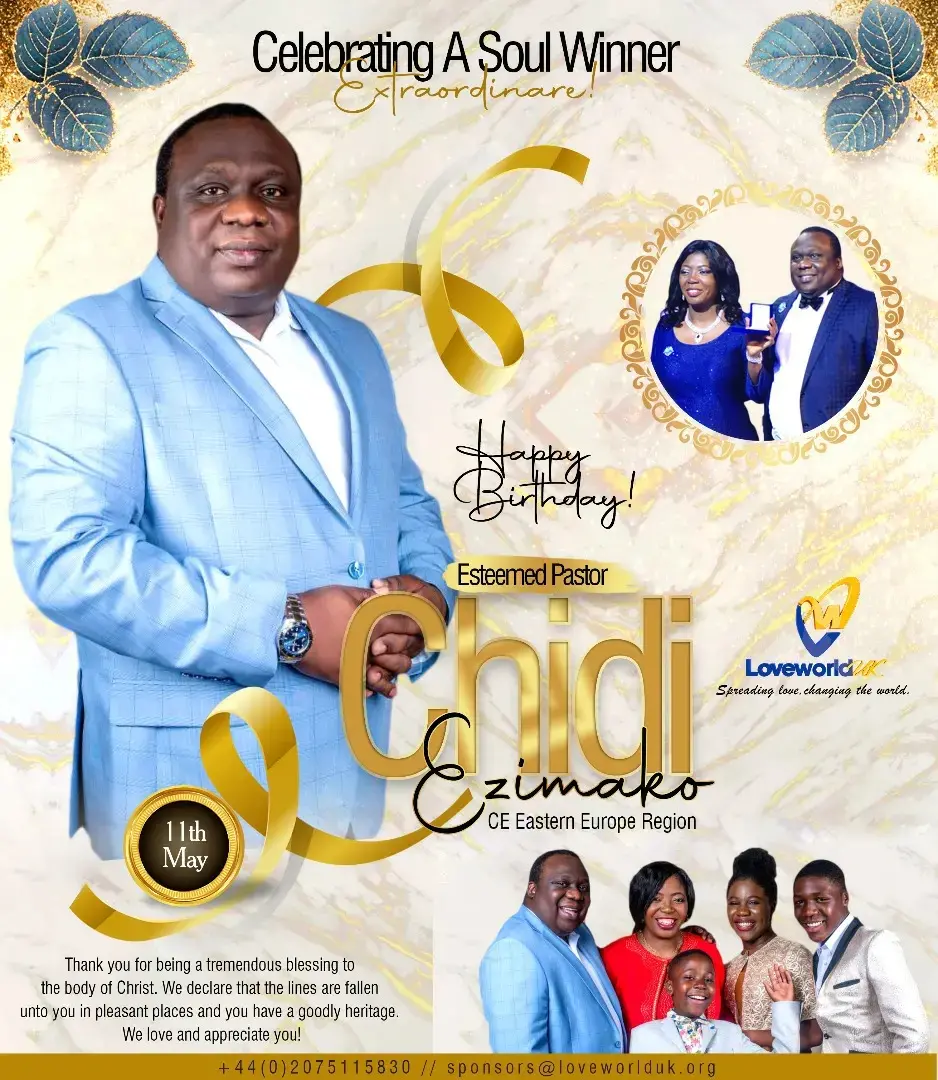 #pclprayerathon2020 #iamapriestinoffice #clz1prays #clz1rocks #Expressgroup #ceModel
I don't set goals out of emotions #WordFest2020 #WordFest #WordatWork #BLWCampusMinistryRocks #BLWZONEC
Happy birthday great man of God ....Your calm advancement of the vision of our man of God in every nation is inspiring .. You flourish everywhere .... thank you for always doing big things for the Gospel. ... Thanks for being a Bro and friend in the Gospel I love you ..
#WordFest2020 #WordFest #WordatWork #BLWCampusMinistryRocks #BLWZONEC
#sez2 #ceasaba #wordfest #wordatwork
pclprayathon2020 #iamapriestinoffice #celz1prays #celz1rocks #expressgroup #ceowokade
I am always properly positioned #WordFest2020 #WordFest #WordatWork #BLWCampusMinistryRocks #BLWZONEC
Prayerthon2020 Celz1 Ketunation Ketu 2 Church
I live in victory at all times #WordFest2020 #WordFest #WordatWork #BLWCampusMinistryRocks #BLWZONEC