LoveWorld USA: BEST SONGS of 2019: - on KingsChat Web
BEST SONGS of 2019: - SHINING: UK BAND PRINCE OF PEACE:  EBEN GONE FOR LIFE: TESTIMONY JESUS: RITA SOUL JOY OVERFLOW: JOE PRAIZE LIGHT: JAHDIEL YOUR PRESENCE: AYO VICENT POUR OUR YOUR LOVE: JEANNINE SPARKLES: NEVER GO DOWN: ISREAL STRONG LIGHT: PASTOR SAKI IN YOUR PRESENCE: CSO JESUS IS HERE: PHENDI YOU ARE MY EVERYTHING: UK BAND HIGHER LIFE: CSO & JEANNINE HIGHEST PRAISE: MARTIN PK OVERFLOW: SINACH DANCE IN THE HOLY GHOST: RITA SOUL YOU DESERVE IT ALL: PASTOR SAKI - Join us @ loveworldusa.org - #LIMA #loveworld #awardnight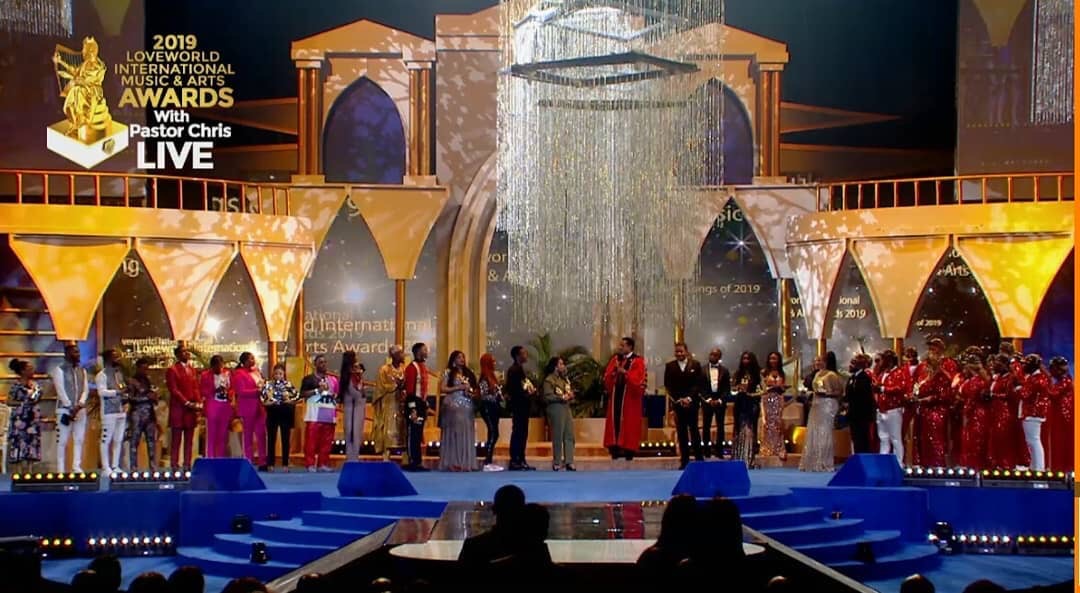 Sis.Glory
commented:
Wow!!! Something to shout about!
Phoebe - Royalty 🎠
commented:
Best Musicians in the Planet Earth. Glorify God with their Giftings.💥💥💥
Special Congratulations to Sinach and Ayo Vincent on winning the 2019 Best Songs of the Year!!! OVERFLOW! YOUR PRESENCE IS HERE! #LIMA
https://www.facebook.com/112271646790641/posts/147871933230612/
You are taking over! We are taking over"! Overflow! Powerful ministration by Sinach at the LIMA AWARDS 2019! Watch the 2019 Loveworld International Music & Arts Awards with Pastor Chris now on  Loveworld Plus. www.loveworldplus.tv/watch  #limaawards2019 #Pastorchris
#Lima2019#Sinach#TheIsAnOverFlow!!
I am Blessed and Excellent I am Blessed and Grateful I am Blessed and Prosperous #DDMThoughts #Blessing
#LIMA#Testimony#JesusMyOgaJesusMyEverything!!