EEI: Pastor Owen blessed everyone. Even on KingsChat Web
Pastor Owen blessed everyone. Even his professional life was a springboard for youths after graduation. How possible was it for one man to make everybody feel special and personally loved? A sister commented, "He talks to you like you were the only item on the agenda".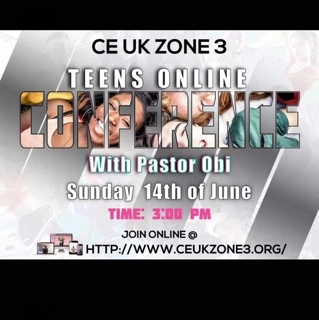 Olasumbo Subair
commented:
Yes, he's never in a rush to sort you out, so attentive. He always treat everyone Specially ; He's got the code for everyone. Even His smile is sound code🥰 I console myself knowing that you have MOVED Pastor . Thank you so much for your Prayers and love. I love you and will miss you greatly sir.
The President MY PRESIDENT, MY PASTOR MY PROSPERITY #PEU33 #PastorEkele #TheHavenNation #TheHavenZoneE2
When you meet him you come to terms that Perfection is not a struggle. #PEU33 #PastorEkele #TheHavenNation #HavenZoneE7
MY PRESIDENT, MY PASTOR MY PROSPERITY #PEU33 #PastorEkele #TheHavenNation #TheHavenZoneE2
Gearshift 2.0 Live in viewing centers! ...Leaders @ BLW University Of East London! #Gearshift #Acts29 #blwcampusministryrocks
The President MY PRESIDENT, MY PASTOR MY PROSPERITY Yes oh yessssssss 💃💃💃💃 #PEU33 #PastorEkele #TheHavenNation #TheHavenZoneE2
The President MY PRESIDENT, MY PASTOR MY PROSPERITY Igweeeeeeeeeee #PEU33 #PastorEkele #TheHavenNation #TheHavenZoneE2
Celebrating ORIGINAL #PEU33 #PastorEkele #TheHavenNation #HavenZoneE7
MY PRESIDENT, MY PASTOR MY PROSPERITY Governor Star call him Presido 😆😆😆 #PEU33 #PastorEkele #TheHavenNation #TheHavenZoneE2
The President MY PRESIDENT, MY PASTOR MY PROSPERITY Chairman 👌👌👌👌 #PEU33 #PastorEkele #TheHavenNation #TheHavenZoneE2
The President MY PRESIDENT, MY PASTOR MY PROSPERITY #PEU33 #PastorEkele #TheHavenNation #TheHavenZoneE2