📣📣PROGRAM ALERT: ITPLC IN YOUR CITY 2021 📣📣 It's going to be a time of preparation, inspiration and empowerment. Date: Thursday 18th - Saturday 20th of February 2021. #itplcinyourcity2021 #lwteensministry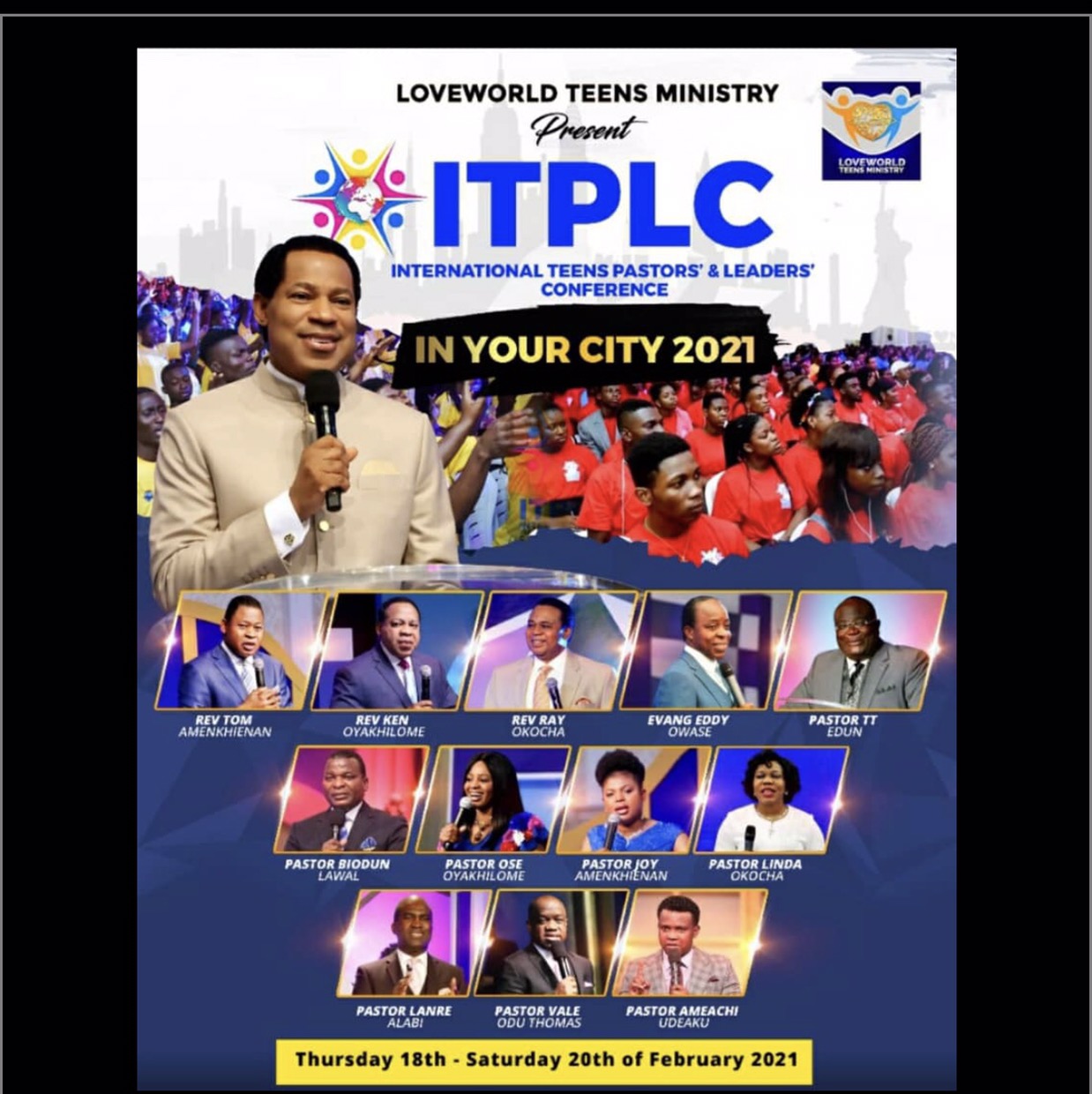 🔊🇱🇷HIGHLIGHTS: CE LARGO AWARDS 2020 WITH ESTEEMED PASTOR ALOY OKEI Hearty Congratulations to all CE LARGO Partnership Awards Recipients. Thank you for your partnership in the year of Perfection. God bless you!
YES I AM PREPARED MY HEART TO SAVED MY DEAR BELOVED FATHER GOD ALMIGHTY.
🗣🗣🗣🗣 🙇‍♀️🙇‍♀️🙇‍♀️🙇‍♀️ #prayingnow #CELZ5 #CELEKKI #GLORIOUS3 #HOUSEOFGRACEHAVEN #mandate247
There's an urgency. We have to preach the gospel everywhere. It's 21 Days of Soulwinning!!! #celagoszone2
🕟🕐🕟🕐🕟⌚🕟⌚ Counting up to the long awaited Soul Winners Boot Camp taking place at the Loveworld conference center #16 Eyo #SoulwinnersBootCamp #CalMC #TeamCalabarRocks