Tobiloba Lawal: Thank you @pastorchrislive for your on KingsChat Web
Thank you @pastorchrislive for your teaching on the mystery of Life and Death on #YourLoveworld. My reality is life, and life only. I live and walk in the newness of life. No weakness or death is in me. Hallelujah!!! Thank you Pastor Sir..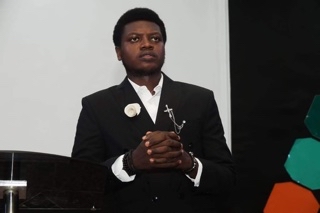 I am born of God and 'MY LIFE IS SUPERNATURAL!' ° I'd say it again and again...at least 1,000 times today. ° #SayIt1000TimesADayChallenge #MyAffirmationMyExperience #TheHavenNation #TheHavenMillennials #THMN #GodsAnswerToTheNeedForTrueLeaders #MonthOfMinistry #HowICarryOutMinistry #IAmInOffice
Loveworld Plus celebrates Pastor Emeka Eze(Christ Embassy Lagos Zone 2) on this special day! Happy birthday to you Sir! Thank you for making every minute on Loveworld Plus count! We love you dearly!
✅ Nokuzola ✅ Somerset West ✅ BA ✅ SF ✅ Oct ROR #Soulgotbornagain #Soulgotspiritfilled #Vision400 #CESAZone4 #RORMissions #TheHavenCapeTown # TheHavenNation #IsraelSchneider #WeeklySoulWinningAwards #SomethingToCelebrate #SoulWinningIsOurLife #BeProvokedUntoGoodWorks
Still celebrating my Dearest Deacon Armstrong Oyakhilome, a distinguished personality and dependable helper of the war, and people. You're always a Strong Shoulder for many to lean on. Your wise counsels have helped many out of trouble into fulfillment. My wife and I love you!
Happy Lights Birthday Dear Sis Bara Ajiya, always available and dependable. Thank you for your illuminary commitment to the gospel. I love you dearly #Baralistik1022 #cemaiduguri #nnwz2
Happy birthday pastor sir. Thank you sir for teaching us the word. I love you sir
✅ Clarens Grace Christ ✅ Grabouw ✅ BA ✅ SF ✅ Oct ROR #Soulgotbornagain #Soulgotspiritfilled #Vision400 #CESAZone4 #RORMissions #TheHavenCapeTown #TheHavenNation #IsraelSchneider #WeeklySoulWinningAwards #SomethingToCelebrate #SoulWinningIsOurLife #BeProvokedUntoGoodWorks