Ayo Onaghise: The spread of Rhapsody of on KingsChat Web
The spread of Rhapsody of Realities is Unstoppable, Undeniable, Unpredictable because it is DIVINE. The spread is GOD'S THING! The Spirit of God has gone head to open more doors for Rhapsody in Australia.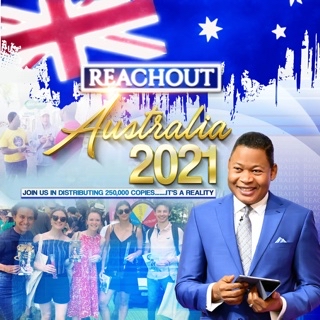 Reachout to those in prisons with Rhapsody of Realities. Click to watch Now!!! https://rhapsodyofrealities.org/amc Are You still watching the Global Rhapathon with Pastor Chris? Rhapsody of Realities is a forerunner indeed. #Rhapathon2020#GlobalRhapathonwithPastorChris
The spread of rhapsody of realities around the world is unstoppable and undeniable! Pst Mary Owase #cefijiislands #cesuva3 #rhapathonwithpastorchris2020
DAY 2 STILL AT THE GLOBAL RHAPATHON WITH PASTOR CHRIS Live participation from Warri Ministry Centre Kindly connect via https://www.rhapsodyalive.cewmc.org/live-program/ to participate.... #warriministrycentre #Rhapathontestimonies
The spread of the Gospel through Rhapsody of Realities all around the world is God's plan for humanity. - Pastor Mary Owase #Rhapathon2020 #GlobalRhapathonwithPastorChris
There is an overflow abundance of blessings it's a new level, gloryyyyyyy. I am in.
RHAPATHON WITH PASTOR CHRIS The Rhapsody is unlimited; No matter where the man is, No matter the crime, The words contained in there are crafted to transform the the soul... - Pastor Dipo Fisho #rhapsody #rhapathon2020 #Celebrating20YearsofImpactwithRhapsodyofRealities #abujazone
"The spread of Rhapsody of Realities is Unstoppable,Undeniable, Unpredictable" Highly Esteemed Pastor Mary Owase #cemidwestzone #ceekpanreal #rhapathonwithpastorchris