CE UGHELLI: *RHAPSODY OF REALITIES DAILY DEVOTIONAL* on KingsChat Web
*RHAPSODY OF REALITIES DAILY DEVOTIONAL* *WEDNESDAY 11TH DECEMBER 2019* *PST. CHRIS* *UNDERSTANDING THE WORD* *In the beginning was the Word, and the Word was with God, and the Word was God (John 1:1).* As a Christian, it's so important that you have an understanding of the Word. That understanding will help you have a concept of the Scriptures in a way that's far beyond the generic; your approach to the Word will be different. This is important, because except and unless you understand the Word, you won't know how to apply it to your life and situations. The Word is Himself, God. That's what we read in our opening text. When He speaks to you, He becomes to you and in you what He says. Every time you study it, you feed your spirit and you're able to live the life of the Word. Then you discover that your Christian life every day is full of joy and excitement. As you prepare your goals for the coming year, make studying the Word, devoting quality time to search and meditate on the Scriptures a top priority. This will cause you to be enlightened, informed, refreshed, strengthened and graced for greater effectiveness in your work and ministry, and all that the Lord would have you do in the coming year and beyond. You'd find yourself walking in the path that He's chosen for you before the foundation of the world. Remember that your life has a purpose, and the purpose of God for you is revealed and becomes clearer as you fellowship with the Word and the Spirit. He'll grant you insight through the Scriptures. He'll bring your thoughts to something that He wants you to know now, that you can apply to your life. Then, His wisdom will leap out of the message and inundate your heart, and you find that you're walking the path of wisdom, knowledge, and understanding. Hallelujah! *PRAYER* *Dear heavenly Father, I thank you for the understanding of your Word. As I give myself to the study of the Word, I'm enlightened, refreshed, informed and strengthened. My mind is receptive to the corrections, instructions and direction therein, as I walk in the paths you preordained for me, in Jesus' Name. Amen.* *FURTHER STUDY* *Acts 20:32 And* now, brethren, I commend you to God, and to the word of his grace, which is able to build you up, and to give you an inheritance among all them which are sanctified. *2 Timothy 3:16-17* All scripture [is] given by inspiration of God, and [is] profitable for doctrine, for reproof, for correction, for instruction in righteousness: 17 That the man of God may be perfect, throughly furnished unto all good works. *Hebrews 4:12* For the word of God [is] quick, and powerful, and sharper than any twoedged sword, piercing even to the dividing asunder of soul and spirit, and of the joints and marrow, and [is] a discerner of the thoughts and intents of the heart. *DAILY SCRIPTURE READING* *1-YEAR BIBLE READING PLAN* Revelation 3:7-22 & Hosea 7-10 *2-YEAR BIBLE READING PLAN* John 19:23-37 & 2 Chronicles 23-24 #CEUGHELLI #PRAISEPEE #UGHELLITHELANDOFLOVE❤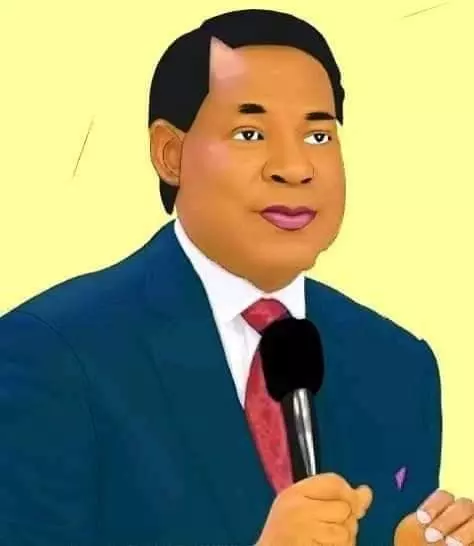 UNDERSTANDING THE WORD In the beginning was the Word, and the Word was with God, and the Word was God (John 1:1). s a Christian, it's so important that you have an understanding of the Word.
HAPPY BIRTHDAY MY MOTHER, PASTOR RUTH, I thank my God every day for you MA, For saying Yes to the lord .We love and celebrate you. Thank you Ma for loving the lord and showing us to love the lord.I love and appreciate you dearly my mother.
#YOURLOVEWORLD PRAISE-A-THON DAY 2 EVENING SESSION. A segment with Bishop Clarence McClendon.... MESSAGE HIGHLIGHT: ☄The seed that you are going to sow in the next few minutes is no longer just money, it's an arrow of deliverance, it's a seed of multiplication, it's an instrument that is going to shift the atmosphere in your life, in your circumstance, in your ministry, in your business, in your health. #yourloveworld #Day2EveningSession #CalMC #TeamCalabarRocks
UNDERSTANDING THE WORD In the beginning was the Word, and the Word was with God, and the Word was God (John 1:1).
I have completed the Daily Bible Reading Day 315 - 345. Please Join Me! #DailyBibleReadingChallenge #readtheBibleinoneyear #HAPPYBIRTHDAYPASTORCHRIS #CEAMADIKALAGBOR #cc3 #cephzone3
Happy birthday my esteemed GA. .U are exceptional, full of love, wisdom and faith. An examplary leader provoking unity in your team and beyond with outstanding results. Signs, wonders, blessings and miracles are your daily experience . This is that year. Hayaa! I love U 😘
Es ist letzte Tag des Programms Your LoveWorld Praise A Thon mit Pastor Chris Oyakhilome und Pastor Benny Hinn wird live übertragen an alle LoveWorld Networks, Live TV und Ceflix. Seid ihr bereit für das Finale? 10 Uhr GMT+1 19 Uhr GMT+1 VERBREITET DAS WORT #TNI #German
JESUS,YOUR PRESENCE MAKES US WHOLE DAY 3 BLESSINGS #YOURLOVEWORLD #PASTORCHRIS #PASTORBENNY
The fullness of the God-Head dwells in me bodily. There is no space or allowance for anything else. I am healthy, strong, bold and courageous in my daily walk of faith. My words are quick, powerful and sharper than any two-edged sword. With my words, I cut down, cut out, and cut off anything that is contrary to the provisions of God's kingdom! Praise the Lord!
JESUS,YOUR PRESENCE MAKES US WHOLE DAY 3 BLESSINGS #YOURLOVEWORLD #PASTORCHRIS #PASTORBENNY