Affirmation Train: #AFFIRMATIONTRAIN 26TH NOVEMBER I affirm on KingsChat Web
#AFFIRMATIONTRAIN 26TH NOVEMBER I affirm that this is the morning of my life! I am in the centre of God's will and purpose for my life. I am celebrating my riches lavishly because the forces of success, prosperity, and divine health are let loose in my life. There's no defeat in my path because my way is paved by the Lord. The Name of Jesus is named upon me, and His divine life has completely inundated my entire being, spirit, soul, and body! That life in me makes me supernatural, and impregnable to sickness, disease, failure, death, and the devil. Hallelujah. I am created for success and the good life; I have in me the indestructible life! Daily, I walk in health, victory, prosperity, and strength because the Greater One lives in me! I have the supernatural wisdom and ability to do the impossible, for the Father had made His abode in me! I and the Father are one; therefore, I recognize challenges as my opportunities to win and make my world a better place. I am a champion and an answer from God. Through my ministry and assignment, lives are touched, saved, transformed, and preserved around the nations of the world. Blessed be God. Hallelujah! SPEAK IN OTHER TONGUES NOW • Be bold to say the same things that God has said concerning you in His Word. That is what takes you beyond salvation, to enjoy the benefits of salvation ~ Pastor Chris Oyakhilome. You Can Now Reach Us On: • info@affirmation-train.org • www.affirmation-train.org God Bless You. #globaldayofprayer #monthofpraise #perfection #affirmationtrain #Insight #alignment #blessed #talkingsession #praise #excellence #imcc2020 #ippc2020 #prayathon2020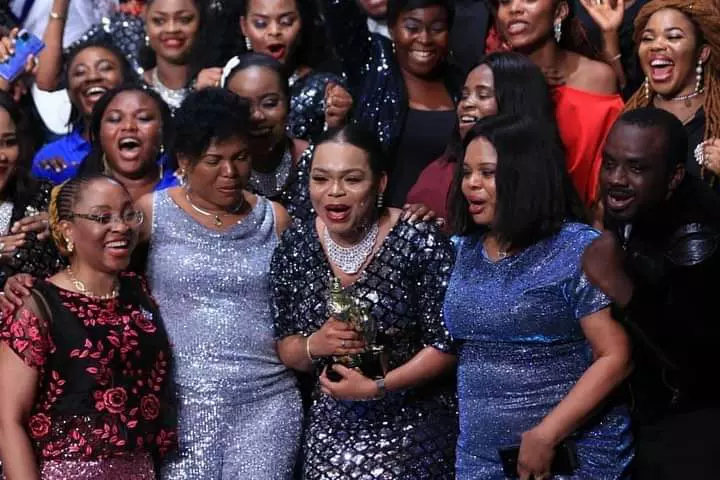 Enerhen Group Celebrates the amazing and outstanding Dcn Ofeoritse Misan on your exploits at IPPC. We are proud of you.
계속해서 고백을 말하십시오, 고백을 말하는 것을 멈추지 마십시오! Keep saying it, don't stop talking it! #Faithproclamations #Dhconfessions #healingtothenations #CESAZ4 #CEKorea
We are celebrating a great father and a faithful servant. May the God of hope fill you with all joy and peace in believing, so that by the power of the Holy Spirit you may abound in hope. We honor and celebrate you today Daddy Arthur. We love you greatly!
#AFFIRMATIONTRAIN 26TH NOVEMBER I affirm that this is the morning of my life! I am in the centre of God's will and purpose for my life. I am celebrating my riches lavishly because the forces of success, prosperity, and divine health are let loose in my life. There's no defeat in my path because my way is paved by the Lord. The Name of Jesus is named upon me, and His divine life has completely inundated my entire being, spirit, soul, and body! That life in me makes me supernatural, and impregnable to sickness, disease, failure, death, and the devil. Hallelujah. I am created for success and the good life; I have in me the indestructible life! Daily, I walk in health, victory, prosperity, and strength because the Greater One lives in me! I have the supernatural wisdom and ability to do the impossible, for the Father had made His abode in me! I and the Father are one; therefore, I recognize challenges as my opportunities to win and make my world a better place. I am a champion and an answer from God. Through my ministry and assignment, lives are touched, saved, transformed, and preserved around the nations of the world. Blessed be God. Hallelujah! SPEAK IN OTHER TONGUES NOW • Be bold to say the same things that God has said concerning you in His Word. That is what takes you beyond salvation, to enjoy the benefits of salvation ~ Pastor Chris Oyakhilome. You Can Now Reach Us On: • info@affirmation-train.org • www.affirmation-train.org God Bless You. #globaldayofprayer #monthofpraise #perfection #affirmationtrain #Insight #alignment #blessed #talkingsession #praise #excellence #imcc2020 #ippc2020 #prayathon2020