Volunteer Medical Corps: #vmcgooddeeds #vmcorps Members of on KingsChat Web
#vmcgooddeeds #vmcorps Members of the VMC in Mutare, Zimbabwe commemorated the World Down's Syndrome day at ZimCare Trust Chengetai Special School. They bought food items, detergents and clothing for the children especially those with special needs as a result of Down's Syndrome. They ministered to over 30 children, some of whom were mentally retarded by clinical assessment. The word of God was ministered to them and to their care givers, and Christian materials were made available to them for further study. www.volunteermedicalcorps.org #savingliveseveryday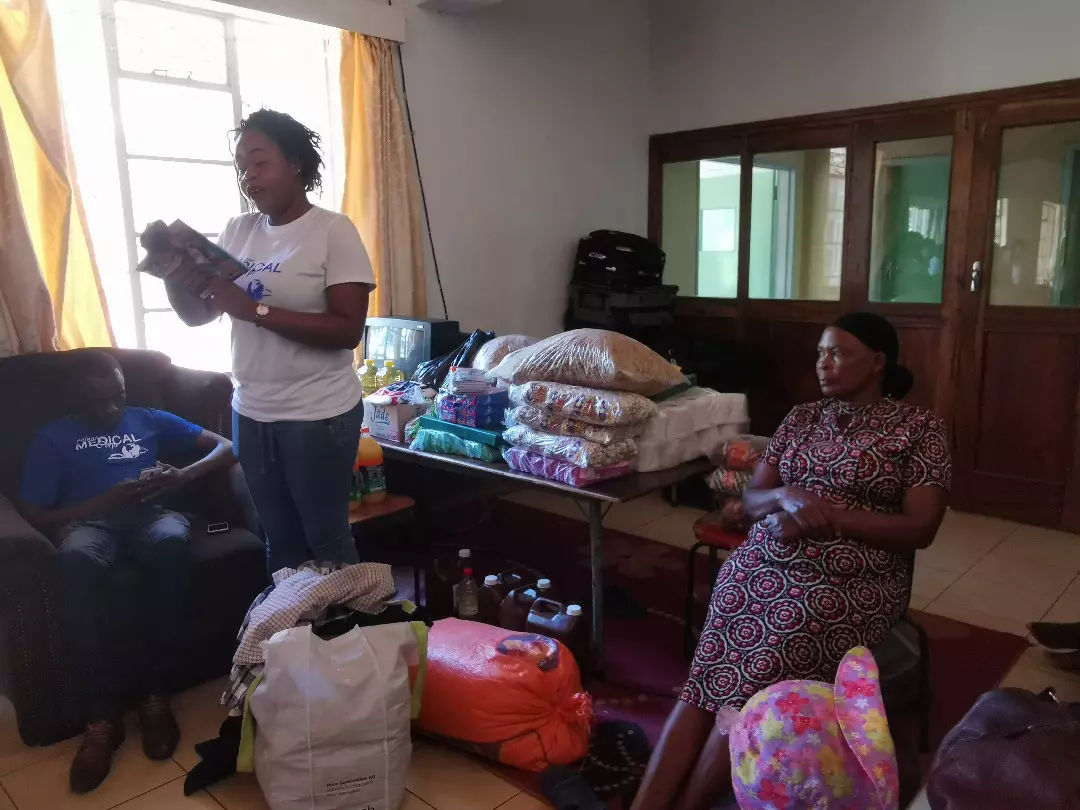 Thank you sir for lifting to us to global champions! #PFame22 #Neema #Lwkenyazone
Hi! Check out the message Ministering to Soul Winners (Video) by Pastor Chris on Pastor Chris Digital Library mobile app at http://pcdl.co
It's indeed our year of Perfection. #ReachoutIreland 🇮🇪 #UKZONE1
HAPPENING NOW!! Online Sunday Service with the Esteemed CESC Pastor. Join us now for an extraordinary time of fellowship through the word and the Spirit. Click on: https://zoom.us/j/340494252 to participate. #CESUVACENTRAL #CEFIJIISLANDS
ARE YOU READY FOR A REFRESHING HOUR IN THE PRESENCE OF GOD? Join CHRIST EMBASSY ONLINE SERVICE! Joyweb.tv/live This Sunday:(GMT+3) 9am-10am 11am-12pm 1pm- 2pm Despite the LOCKDOWN in the nations, the GOSPEL IS NOT BOUND!!! Participate on Joyweb.tv/live SPREAD THE WORD!!! GBU.
#vmcgooddeeds #vmcorps Members of the VMC in Mutare, Zimbabwe commemorated the World Down's Syndrome day at ZimCare Trust Chengetai Special School. They bought food items, detergents and clothing for the children especially those with special needs as a result of Down's Syndrome. They ministered to over 30 children, some of whom were mentally retarded by clinical assessment. The word of God was ministered to them and to their care givers, and Christian materials were made available to them for further study. #savingliveseveryday
Happy Birthday Esteemed Pastor Paul Ejiofor, Thank you for your exemplary commitment, leadership and loyalty to the vision of our Man of God Pastor Chris. We love you dearly!
Wow, what a day a world changer was born!
#Highlights The Highly Esteemed Pastor Vale Odu-Thomas ministering in a Plenary Session for Leaders @ CGI program in Christ Embassy Port Harcourt Zone 3 #CGI #UnstoppableChurchGrowth #CEPHZONE3
Wow!!!! What a day to celebrate God's general #pfame22 #lwkenyazone #neema