The Healing School : HEALING SCHOOL ONLINE PRAYER CONFERENCE on KingsChat Web
HEALING SCHOOL ONLINE PRAYER CONFERENCE 🌎 https://prayer.enterthehealingschool.org The esteemed Pastor Delio Machado from Ministerio Ciudad de Dios (God's City Ministry), Venezuela as he led a segment of prayer. Keep participating using the website below https://prayer.enterthehealingschool.org or on the Healing School mobile app. Stay tuned on this Superuser for more updates and get your friends, colleagues and family to do the same. Like, share and comment. #HSPC #HSOPC #healingtothenations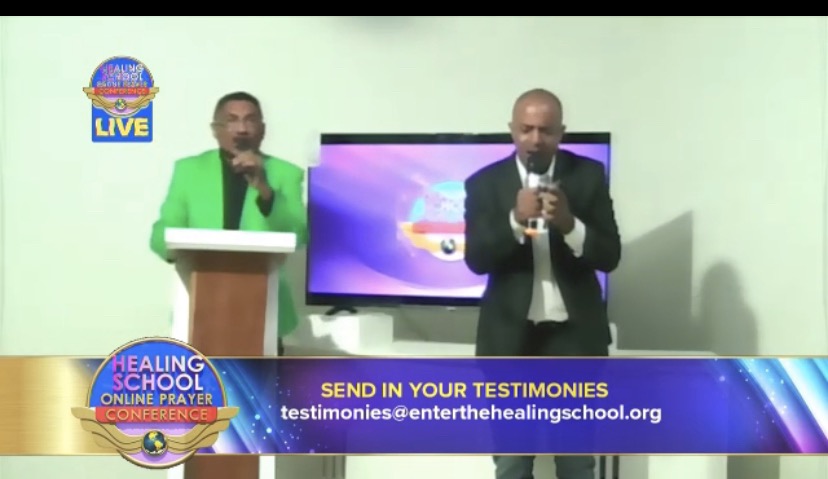 Miracle
commented:
promo...promo...promo... cryptochin...fx trading..Why sleeping why others are making billions of dollars💴💵💶? This is an online investment which help us to earn more profit in a given period of time. by investing amount of money or bitcoin, to be traded on in the international market with the use of Auxiliary computers and software, using strategy to win profits. With the minimum investment of $300 you can get profits of about $3,000+ with my fast and trusted platform ... $300 to get $3,000 weekly. $400 to get $4,000 weekly. $500 to get $5,000 weekly. $600 to get $6,000 weekly. $800 to get $8,000 weekly. $900 to get $9,000 weekly. $1000 to get $10,000 weekly. DM me on WhatsAp.... +1(231) 335-1054 +1(231) 335-1054 for more info if you are interested.
Then sings my soul my Savior God to thee, How great thou art!!! #HSPC #HSOPC #CEACCRAGHANAZONE #CELAA
CE KITCHENER IS IMPORTANT TO GOD SO HE SENT HIS KING TO GROW IT AND KEEP IT FOR HIM. PASTOR FEMI IS NOT JUST A PASTOR IS A PASTOR SENT FOR HIGHEST DUTY IN KITCHENER. LET CELEBRATE OUR PASTOR, FOR HE IS FOR OUR ADVANTAGE SOME CHURCHES CAN ONLY DREAM OF PASTOR LIKE THIS.
Participating Live from Accra, Ghana #HSPC #HSOPC #CEACCRAGHANAZONE #CELAA
HEALING SCHOOL ONLINE PRAYER CONFERENCE 🌎 https://prayer.enterthehealingschool.org The esteemed Evangelist Lucia Angelero from Sion Ministry, Italy, leads the ongoing segment of prayer. We are praying for the leaders of nations, states and cities, that they submit to the will of God and favour His righteous course. Keep participating using the website below https://prayer.enterthehealingschool.org or on the Healing School mobile app. Stay tuned on this Superuser for more updates and get your friends, colleagues and family to do the same. Like, share and comment. #HSPC #HSOPC #healingtothenations
Pastor only Listen to Holy Ghost on behalf of CE Kitchener, if you think he is not listening think again. He don't hear senses talk. So we are blessed to have Pastor Femi as our Pastor. Let celebrate him.
Participating live! #HSPC #HSOPC #CeAccraGhanaZone #Accra #CharisPcf
THE HEALING SCHOOL PRAYER CONFERENCE🌎 https://prayer.enterthehealingschool.org Live participation from Netherland. Connect to the Live broadcast with your friends and loved ones @ prayer.enterthehealingschool.org #HSPC #HSOPC #healingtothenations
THE HEALING SCHOOL PRAYER CONFERENCE🌎 https://prayer.enterthehealingschool.org Live participation from El Salvador. Connect to the Live broadcast with your friends and loved ones @ prayer.enterthehealingschool.org #HSPC #HSOPC #healingtothenations