Pastor Emeka Eze: Happy birthday to an amazing on KingsChat Web
Happy birthday to an amazing unique and perfect couple. Thank you Pastors Archie and Ngy. You are a great inspiration to multitudes. Your light shines everywhere. I love you very specially.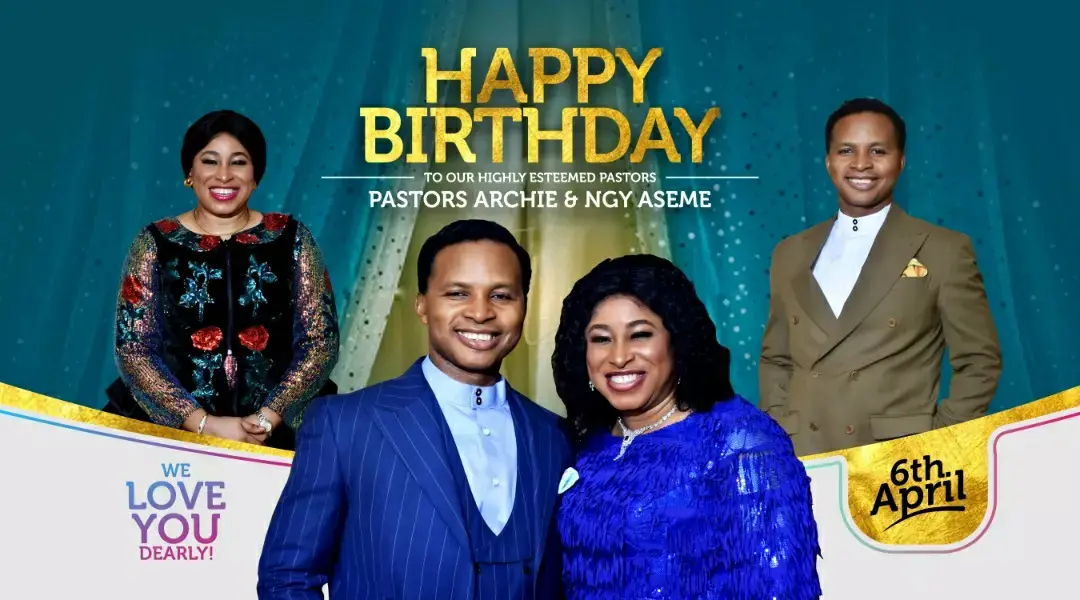 Ikukuego Obi
commented:
Happy Birthday Pastor Sir and Pastors Ma. #ceonitshazone #HappyBirthday
Blessed
commented:
Wow! Happy birthday Pastor Sir, Pastor Ma
Happy Birthday dearest Pastor Pat. I love you dearly ma. Thank you for your love, care and thoughtfulness through the years. You are so precious. God bless you specially ma. ♥️😍😘🌹🥰🎂🥂🎁
https://fooddrive.theinnercitymission.NGO #icmglobalfooddrive #globalfooddrive #gfd
Happy Birthday dear esteemed Deacon. Thank you for your unwavering commitment to the Healing School. We love you dearly sir! #HealingSchool
https://fooddrive.theinnercitymission.NGO #icmglobalfooddrive #globalfooddrive #gfd
Day 6! My boss is the epitome of EXCELLENCE. I love you dearly ma! #PPR2304 #23reasonswhyIlovePPR
AFRICA 360 REGIONAL ONLINE CONFERENCE!! (DSP REGION) 🇳🇬 A conference aimed at inspiring young people for innovative leadership and National transformation. Register👉 http://bit.ly/DSP-Region 🗓️ - 9th April 2020 🕛- 12pm Venue : Online #FALFDSP #FALA #A360 #IMPACTAFRICA
Happy Birthday Bro Bamidele. Your love and passion for Christ are very contagious. Thoughtful, Cheerful and Gentle! The Lord cause you to ride upon the high places of Germany. The Lord increase the grace upon your Life and knowledge to soar higher in this new year of your Life.
Happy birthday to my Mother, Teacher, Pastor. Thank you for loving me specially.I love you. #PLO0604 #Perfectbirthday #Celebratingexcellence
Yeahhhhhh💃💃💃💃💃💃 Celebrating a Mother like no other. I Love you Pastor #Cephzone2 #plo0604 #perfectbirthday #celebratingexcellence #birthdaymom
Celebrating dear Esteemed Dcn Adiele Ogbor.Thank you for your inspiring and exemplary life of faith, excellence and leadership;for the impact you are making, and the lives you are changing through RoR. Your path is indeed shinning brighter and brighter unto a perfect day.HBD Sir.