Anajuba Ifeoma Emmanuel: Celebrating the Best and Excellent on KingsChat Web
Celebrating the Best and Excellent Boss #ppn2404 #cegbagada #celagoszone2 #goldencelebrationofGod'siconofPerfectionism!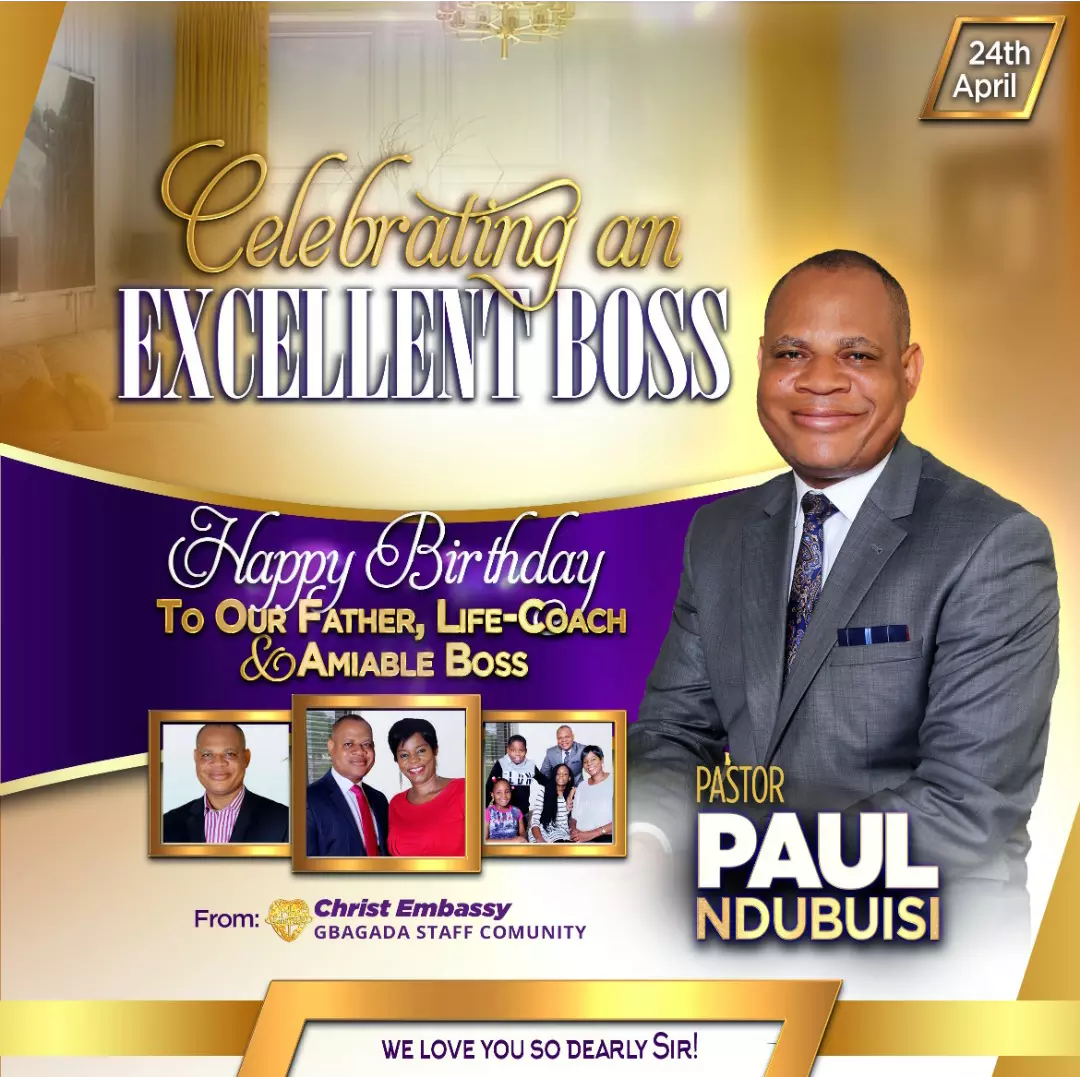 Austin
commented:
Happy Perfection birthday Pastor Sir .As you continually to increase in God's grace and knowledge of his word.Thank you sir ,for blessing us always with the unchangeable word of God!!!
Balogun James
commented:
THE AUCTIONING OF IMPOUNDED VEHICLES HAS COMMENCE, CALL CUSTOM BALOGUN JAMES ON (+2347037269727) FOR MORE PROCESS, AND WE HAVE BAGS OF RICE #18,500 PER BAG AND COST OF DELIVER IS #1000 PER BAG <SOME CARS&PRICES>•Golf2&3 N250,000 •Toyota Rav4 N600,000 •Toyota4Runner N700,000 •Toyota Avalon N550,000 •Toyota Avensis N400,000 •ToyotaCamry N350,000 •Toyota Corolla N450,000 •Toyota HiacebusN750,000 •Highlander N800,000 •Toyota HiLux N850,000 •Toyota Matrix N450,000 •Toyota Prado #1.2million •Toyota venza N950,000 •SEINNA N600,000 •Toyota picnic N400,000 •HondaAccordN550,000 •Honda Civic N450,000 •Honda Evilspirit N450,000 •Infiniti FX35 N700,000 •InfinitiFX45 N8000 •RangeRover sport N3.6M •Lexus RX330 N750,000 •Lexus RX350 N850,000 •BMW X5 N1million •BMW X6 N1.2million AND WE DELIVER TO ANY STATE IN NIGERIA.
#Dimensions #blwsazoned #campusministryrocks #Zimbabwe-Zambia-Malawi
Happy Birthday to my Esteemed Sub-Group Pastor; my Mother, My Coach and Mentor.You are Beautiful on the inside and outside ma.I celebrate you today and I love you so dearly ma. Happy Birthday ma.
Friday@ROR teaching @April24 ...When you move, it's God moving in you. Your hands are His hands, and your fingers His fingers; you're immersed in Him, and He in you. Through you, He expresses Himself—His life, nature and character. Hallelujah..... #ROR #Cebarking
Thank you my Teacher if the Word
Thank you Pastor Chris for being the best world author. #worldno1author #virtaulreadingparty #sez2
It's just about time!!! #PJA425
Happy Perfect Birthday Dear Esteemed Pastor Sir, May your light continue to shine and your brightness manifested in all ramifications. You will enjoy God's special grace in this new chapter of your life. Congratulations Pastor Sir. I love you expressly Sir