olalekan Bankole: Happy birthday Pastor Sir Thank on KingsChat Web
Happy birthday Pastor Sir Thank you for being a loving father, a great teacher of the word. You make the word so simple and easy to understand. Thank you for demonstrating what it is to be a Christian. You are worth celebrating a million times . I celebrate you now and always.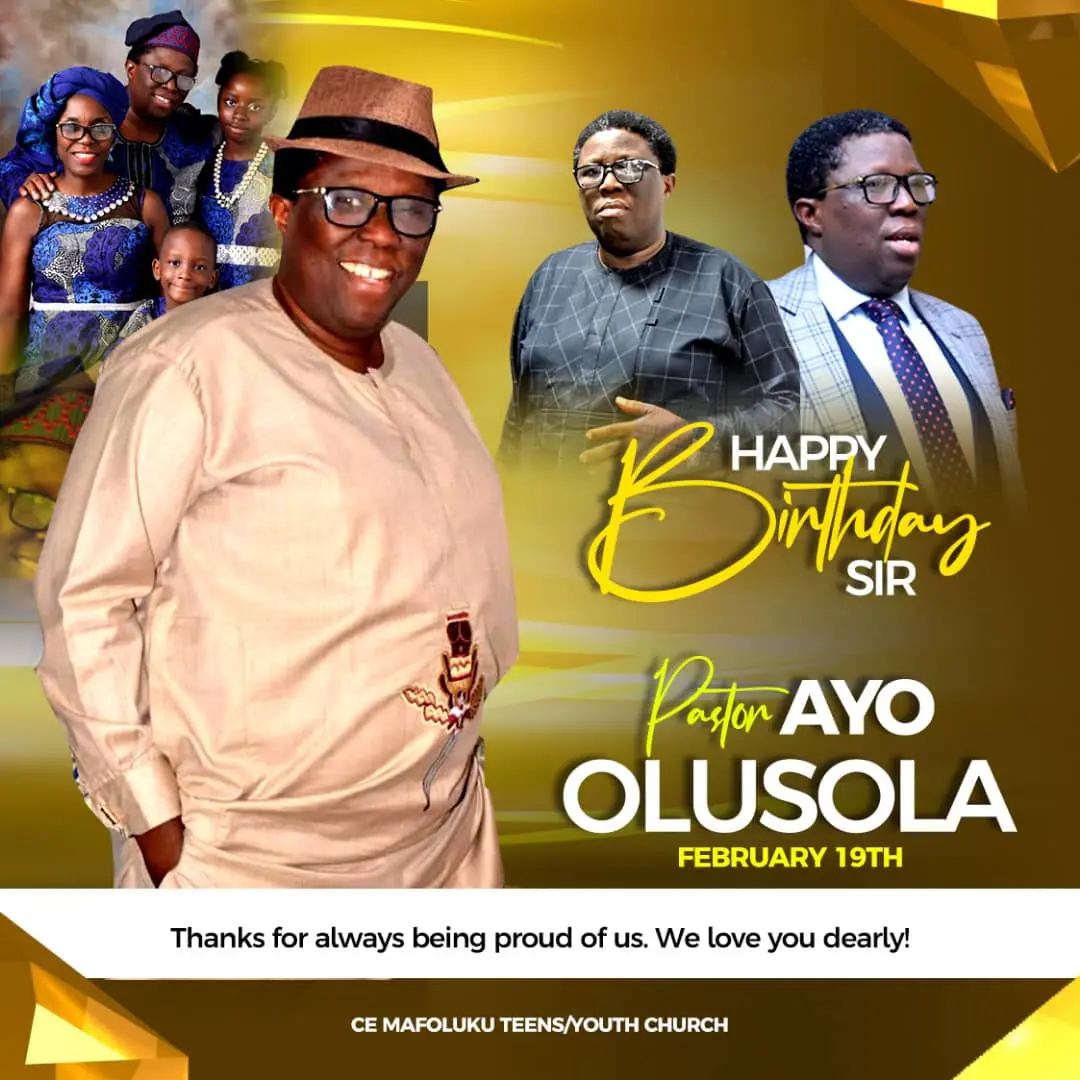 Lisa Bonet
commented:
Hey! Do you know your smartphone can replace office work don't waste technology. I will teach you for free how you will earn additional freelance income while waiting to work with you. I would like to share with you more information on how this will help you get started. You can withdraw from Paypal to your bank account local. If you want or through your wallet ... Thank you for taking the time to view our property. ... If you want to learn more about how you will make profit independent, start right now.
✨🌟☀️Sunday Service☀️🌟✨ Let us therefore come boldly to the throne of grace, that we may obtain mercy, and find grace to help in time of need (Hebrews 4:16). Join us for a glorious services. #CEBRISTOL2 #CEBRISTOL #CEBARKING #UKR2Z4
✨🌟☀️Sunday Service☀️🌟✨ Let us therefore come boldly to the throne of grace, that we may obtain mercy, and find grace to help in time of need (Hebrews 4:16). Join us for a glorious services. #CEBRISTOL2 #CEBRISTOL #CEBARKING #UKR2Z4
✨🌟☀️Sunday Service☀️🌟✨ Let us therefore come boldly to the throne of grace, that we may obtain mercy, and find grace to help in time of need (Hebrews 4:16). Join us for a glorious services. #CEBRISTOL2 #CEBRISTOL #CEBARKING #UKR2Z4
#exceedinggrace #ceaz #ceabujazone #graceliveshere #cellmegaoutreach #aheadship
We are coming in!!! Don't miss our wonderful online crusade tomorrow... it's all about Love! #blwsazoned #blwhararecentral #Love
🎊🎊An EXPOSÉ ON Grace Day 3🎊🎊 ‭‭1 Peter‬ ‭2:9‬ ‭TPT‬‬ ‭‭ Please our unique zonal link here 👇👇👇 to📱🖥️ https://pastorchrisdigitallibrary.org/exposeongrace/ceukz4 Remember is 14 days daily videos @no cost on PCDL.TV. #AnExposeongrace #A14daystudy #WatchOnPcdlTv #CEHarlow #UKR2Z4
Mewis: USWNT will keep pushing boundaries Manchester City midfielder Sam Mewis insists her USA team-mates are still using their platform to push for "for a better world". https://www.skysports.com/football/news/12040/12222198/sam-mewis-manchester-city-women-star-insists-uswnt-team-will-keep-pushing-boundaries
Dubs dominate All-Stars with nine players included Nine Dublin players have been rewarded for their contributions to the Sky Blues' sixth consecutive All-Ireland title with places on the 2020 All-Star team. https://www.skysports.com/gaelic-football/news/12040/12221872/all-stars-2020-dublin-dominate-selection-with-nine-players-included-after-completing-six-in-a-row