LoveWorld SAT: "We banish fear! The church on KingsChat Web
"We banish fear! The church is waxing stronger and stronger, through the church the Earth is preserved. Everything bows to the name of Jesus"-Pastor Lanre Prays _ www.loveworldsat.org/live-tv _ #loveworldsat #GlobalDayOfPrayer #gdop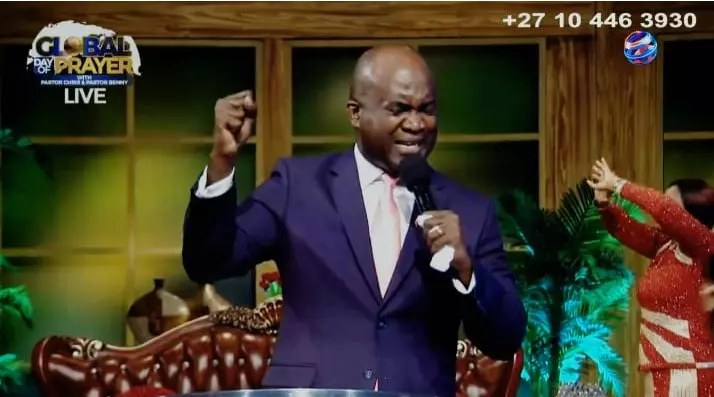 Live participation from Texas USA, Congo Republic and Ukraine #Stopthefear #Spreadfaith #Savingliveseveryday #Everylifecounts #Globaldayofprayer #vmcorps #lmms
SPIRIT TV UGANDA IS LIVE! Glory to God! Keep praying!
Participate Live in the GLOBAL PRAYER by Pastor Chris and Pastor Benny! Prayer for the nations... Every person, every denomination, every one is invited... Let's together make things better among the nations.. When we pray, we make power for change available! #gdop #prayingnow
HAPPENING NOW! Participating live from Romania. #globaldayofprayer #hscyberchurch #healingtothenations #hspn
#praying for our Country Switzerland.
Join 2 billion people as we pray for the world! How to connect to the Global Prayer with Pastor Chris and Pastor Benny tonight: LIVE NOW Christ Embassy TV Apps 1. Loveworld SAT - https://www.loveworldsat.org/ 2. Live TV Mobile App - https://www.loveworldusa.org/ #GDOPSAZ1
Connected and am effecting changes.Jesus is all authority. #Prayingnow #IstandintheGapwithPastorChris #CEMolepolole #Botswana #CESAZone3
CAMEROON SOUTH AFRICA, INDONESIA, MYANMAR, LESOTHO ARE PARTICIPATING LIVE! GLORY TO GOD!!!
Making changes in the realm of the spirit