SONS OF MINISTRY: CELEBRATING A SHINING LIGHT! Happy on KingsChat Web
CELEBRATING A SHINING LIGHT! Happy Birthday Dear Brother Tega Onokpachere! Your path is as a shining light that shines brighter and brighter unto a perfect day! We love you dearly! ❤️ #SOMCONNECTSA #ELEVATEIRELAND #EXPLORE #MONTHOFKNOWLEDGE #PERFECTION #SONSOFMINISTRY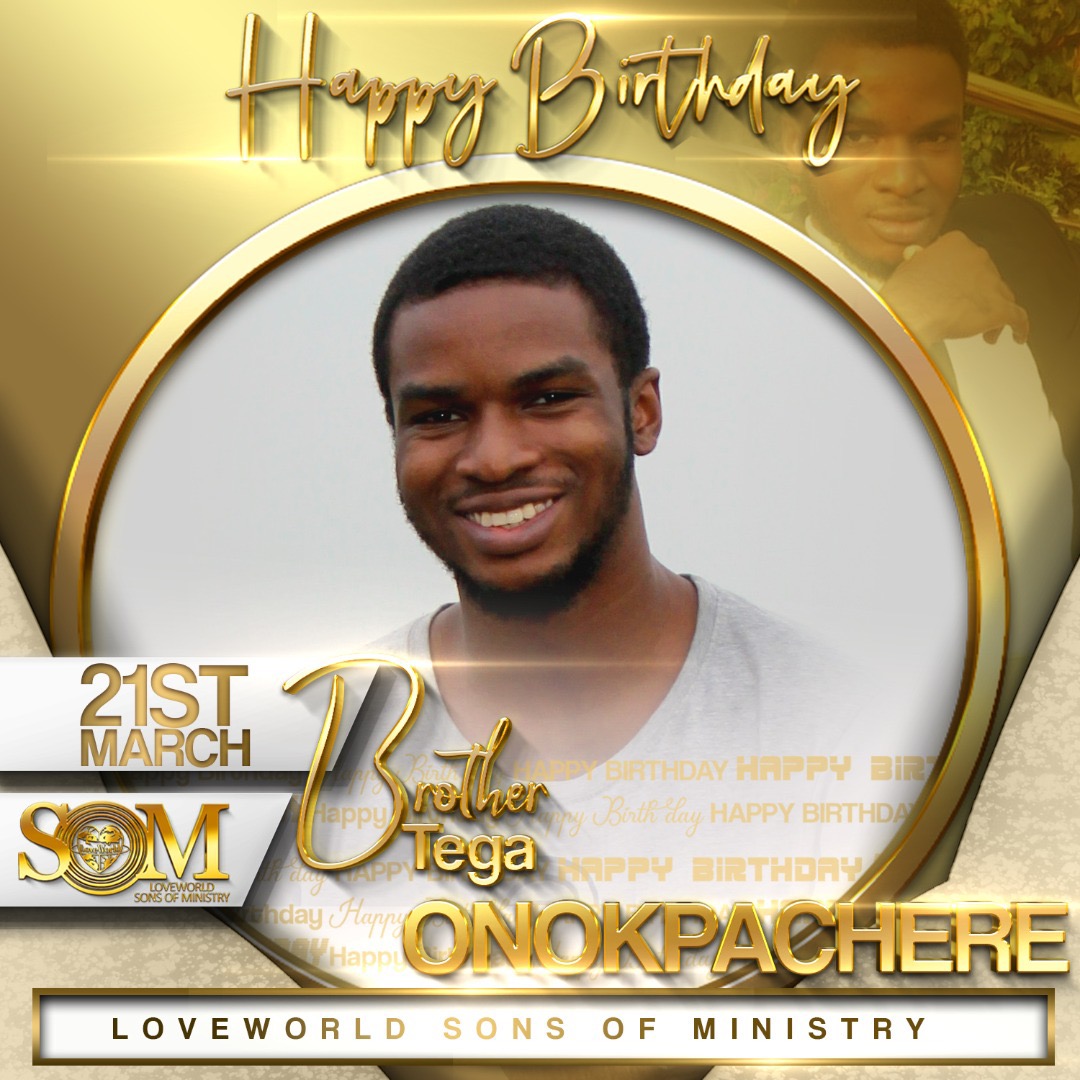 Happy birthday dady, I love you!
Celebrating great grace! #PFame22 #Neema #Lwkenyazone
#ReggaeDoseOff tonight... Sleep pon this Esteemed People! Mi come back tomorrow...Bliss!!! #iamapriestinoffice
ARE YOU READY FOR A REFRESHING HOUR IN THE PRESENCE OF GOD? Join CHRIST EMBASSY ONLINE SERVICE! Joyweb.tv/live This Sunday:(GMT+3) 9am-10am 11am-12pm 1pm- 2pm Despite the LOCKDOWN in the nations, the GOSPEL IS NOT BOUND!!! Participate on Joyweb.tv/live SPREAD THE WORD!!! GBU.
HAPPENING NOW!! Online Sunday Service with the Esteemed CESC Pastor. Join us now for an extraordinary time of fellowship through the word and the Spirit. Click on: https://zoom.us/j/340494252 to participate. #CESUVACENTRAL #CEFIJIISLANDS
It's indeed our year of Perfection. #ReachoutIreland 🇮🇪 #UKZONE1
Hi! Check out the message Ministering to Soul Winners (Video) by Pastor Chris on Pastor Chris Digital Library mobile app at http://pcdl.co
Thank you sir for lifting to us to global champions! #PFame22 #Neema #Lwkenyazone