REV. TOM: HE'S ALIVE! EASTER IS AT on KingsChat Web
HE'S ALIVE! EASTER IS AT HAND. Get ready! Eph 1:19 — 23 19 And [so that you can know and understand] what is the immeasurable and unlimited and surpassing greatness of His power in and for us who believe, as demonstrated in the working of His mighty strength, 20 Which He exerted in Christ when He raised Him from the dead and seated Him at His [own] right hand in the heavenly [places], 21 Far above all rule and authority and power and dominion and every name that is named [above every title that can be conferred], not only in this age and in this world, but also in the age and the world which are to come. 22 And He has put all things under His feet and has appointed Him the universal and supreme Head of the church [a headship exercised throughout the church], 23 Which is His body, the fullness of Him Who fills all in all [for in that body lives the full measure of Him Who makes everything complete, and Who fills everything everywhere with Himself].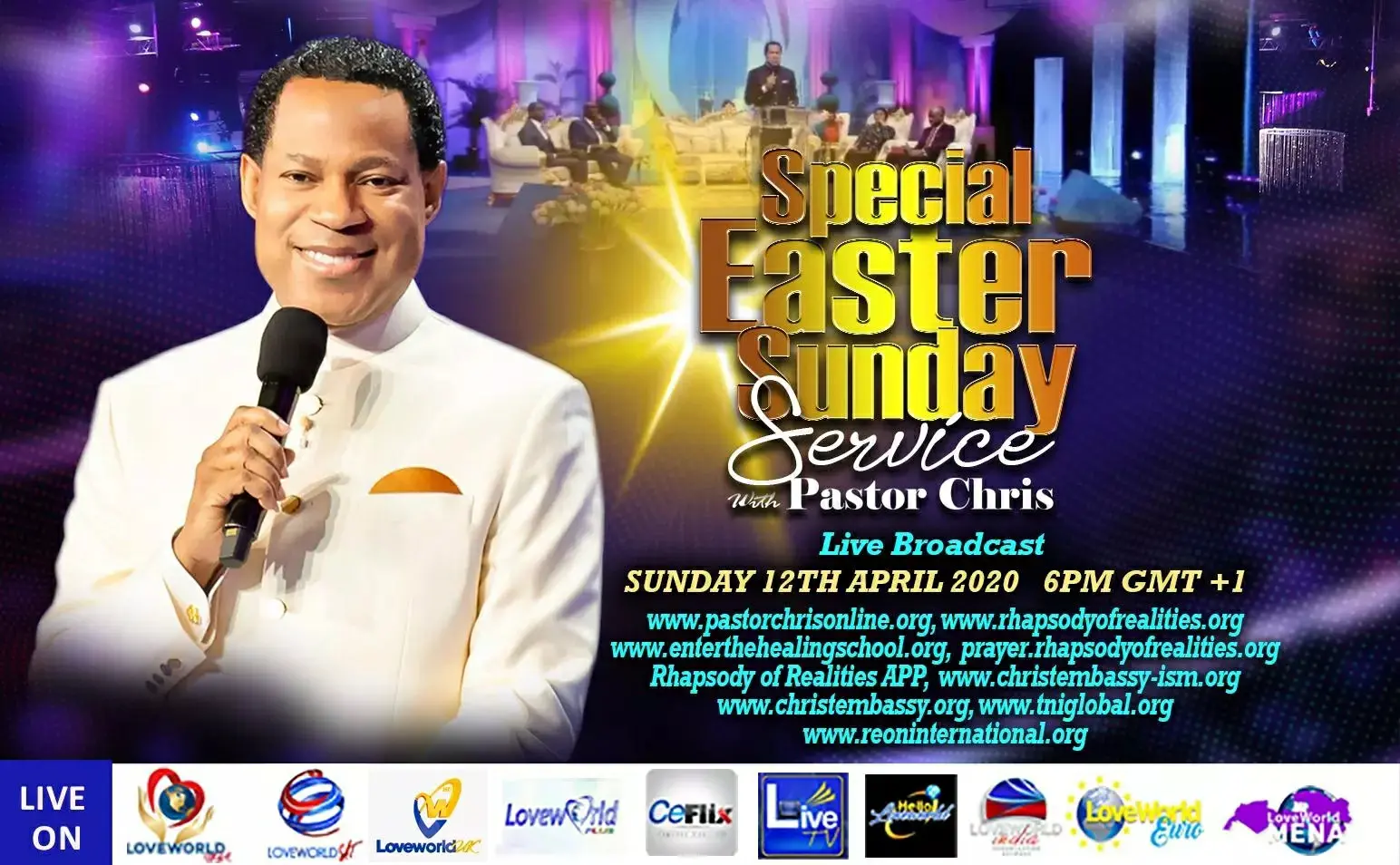 Thank you so much Pastor Sir, we are ready and excited about this month in which we have special prayers we are so expectant. God will do great and mighty things.We love you sir. #Sydney. #Australia
Participating LIVE from Money Farm... Participating LIVE from Money Farm... #PhotoSpeaks #GlobalCommunionService #CEMoneyFarm #SouthGroup #CESAZone2
GLOBAL COMMUNION SERVICE WITH PASTOR CHRIS - APRIL 2020 #warriministrycentre
#CEAMC #REVTOM #COMMUNIONSERVICEWITHPASTORCHRIS #LIVE
Global communion service. #IKORODUisBIG #EER #CecRussia
#815 #Revtom #Abujaministrycanter #Globalcommunionservice
Invite everyone to join in prayer, children inclusive . The plans of Satan to go after the church has failed.
Participating live @ the April Global Communion Service with our Man of God-Pastor Chris! #ceWainunuBua #CEfijiIslands #WeAreInPrayer