Bro Collins: #AFFIRMATIONTRAIN 16TH MARCH. I affirm on KingsChat Web
#AFFIRMATIONTRAIN 16TH MARCH. I affirm that I am an offspring of the Word; I am aglow with the Spirit. The entrance of God's word into into my spirit grants me the light by which I function in the high levels of glory! As I study and contemplate on God's Word today, my spirit man is illuminated to become a sure guide. I will never walk in confusion, for I have in me the light of life. I am bold, strong and courageous in my daily walk of faith. My words are quick and powerful, and sharper than any two-edged sword. With my words, I cut down everything in my life that is contrary to the provisions of the Word. The Greater One lives in me, thus, I refuse to be sick, for the life of God in me pulsates through every part of my being. It is well with my spirit, soul, and body. I prosper in all things; my health flourishes continually. My life is an absolute manifestation of the glory of God! I live from the inside out, and the glory of the Lord in my spirit is expressed in my body with excellent and perfect health. The glory and grace of God has increased in my life. Hallelujah! My tongue is a tree of life, and my spirit is a reservoir of God's Word. Out of my heart and my mouth flow the rivers of life. Satan has nothing to his advantage in me, for I am born of the Word, and walk in the Spirit. Fear, doubt, unbelief, sickness, infirmity, failure, and poverty are not a part of my experience of life. I live and see from the mountain top. Glory to God. Hallelujah! SPEAK IN OTHER TONGUES NOW • Be bold to say the same things that God has said concerning you in His Word. That is what takes you beyond salvation, to enjoy the benefits of salvation ~ Pastor Chris Oyakhilome. You Can Now Reach Us On info@affirmation-train.org www.affirmation-train.org God Bless You. #knowledge #goodnews #alignment #uplifting #imcc2020 #prayathon2020 #conference #vision400 #affirmationtrain #Insight #healingschool #talkingsession #thankyoupastorchris #greatness #atmophereofmiracles #higherlife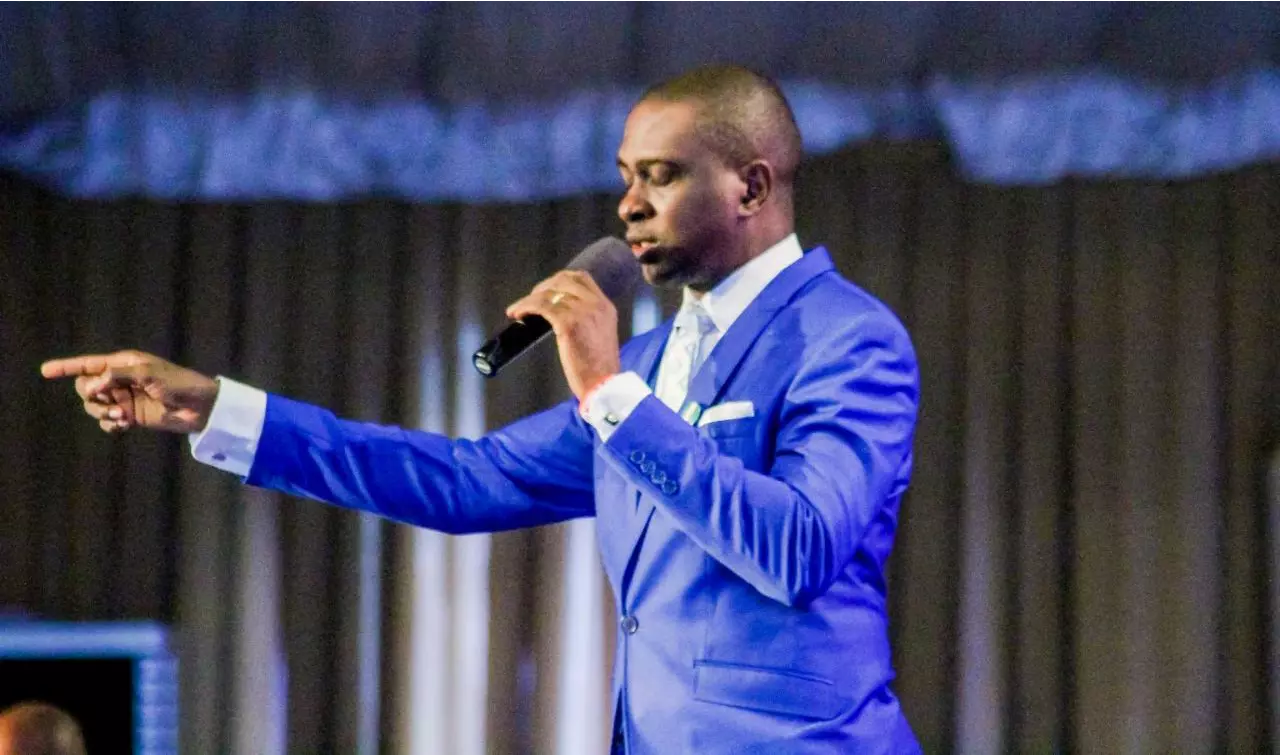 #AFFIRMATIONTRAIN 16TH MARCH. I affirm that I am an offspring of the Word; I am aglow with the Spirit. The entrance of God's word into into my spirit grants me the light by which I function in the high levels of glory! As I study and contemplate on God's Word today, my spirit man is illuminated to become a sure guide. I will never walk in confusion, for I have in me the light of life. I am bold, strong and courageous in my daily walk of faith. My words are quick and powerful, and sharper than any two-edged sword. With my words, I cut down everything in my life that is contrary to the provisions of the Word. The Greater One lives in me, thus, I refuse to be sick, for the life of God in me pulsates through every part of my being. It is well with my spirit, soul, and body. I prosper in all things; my health flourishes continually. My life is an absolute manifestation of the glory of God! I live from the inside out, and the glory of the Lord in my spirit is expressed in my body with excellent and perfect health. The glory and grace of God has increased in my life. Hallelujah! My tongue is a tree of life, and my spirit is a reservoir of God's Word. Out of my heart and my mouth flow the rivers of life. Satan has nothing to his advantage in me, for I am born of the Word, and walk in the Spirit. Fear, doubt, unbelief, sickness, infirmity, failure, and poverty are not a part of my experience of life. I live and see from the mountain top. Glory to God. Hallelujah! SPEAK IN OTHER TONGUES NOW • Be bold to say the same things that God has said concerning you in His Word. That is what takes you beyond salvation, to enjoy the benefits of salvation ~ Pastor Chris Oyakhilome. You Can Now Reach Us On info@affirmation-train.org www.affirmation-train.org God Bless You. #knowledge #goodnews #alignment #uplifting #imcc2020 #prayathon2020 #conference #vision400 #affirmationtrain #Insight #healingschool #talkingsession #thankyoupastorchris #greatness #atmophereofmiracles #higherlife
CE Rustenburg. The Spirit of Perfection. It was a time of the manifestation of the supernatural!! #cerustenburg #cesazone1 #martinpk #pastorjidebakare #thespiritofperfection
Soul wining is very important for everyone as our father Pastor Chris had taught us!
IGNORANCE IS NOT BLISS!!! #thinktankwithlaureche24 #makingimpact #addingvalue #thereallaureche #ucheetiaba
HAPPY BIRTHDAY PASTOR KEHINDE OFILI! 🌺🌍🌟🌺 With much love we celebrate the glory of God that is expressed through your life today and always. Thank you for impacting the world with the knowledge of God's word. We love you and God bless you.
It was a level changing service. From one level of glory to another. #cerustenburg #cesazone1 #martinpk #pastorjidebakare #thespiritofperfection
KNOWLEDGE NUGGETS WITH THE EAGLE 🦅! We just returned from the nation of Mozambique 🇲🇿 , where we had massive soul winning campaign & leaders training meetings.The harvest is indeed over ripening and thank God we are the end time harvesters. The Man Of God Pastor Chris has ushered us into a season of KNOWLEDGE & in his book The 7Spirits of God, Pastor delves deeply to explain The Spirit of KNOWLEDGE. Pastor goes on to differentiate between Heart Knowledge & Head Knowledge.(Get your copy and feast on knowledge, if you have read it before study it again). Head Knowledge (sense knowledge) - they are those (not among us) who seem so knowledgable whether be in secular or bible studies yet their lives don't show much results. - Sense/head knowledge puffs up (1 Corithians 8:1), it inflates ego but LIFE HAS NO RESPECT FOR STORED KNOWLEDGE. Heart Knowledge (revelation knowledge), - Pastor says "revelation knowledge Spurs you to action, when you really know something in your spirit you will do it. If you don't do it it's proof positive you don't know it. When you apply knowledge consistently it gives an edge, an advantage. Have you ever seen that farmer, Pastor, cell leader, brother/sister, musician, businessman/woman who seem not to know much but their results are always ridiculously big, it's because they have applied knowledge. We are doers of the word.Pastor said the word of God on your lips is God talking, let that word flow out of your lips this week. Study to be versatile: Areas any young person should never be ignorant of : 1. Politics- these are people who make policies that affect our lives on daily bases, know a little about politics & how it runs. 2. Economics- what cause inflation? What determines the Rand/Dollar value ? 3. Law- take some time to go through the constitution of your land especially the BILL OF RIGHTS, you will be glad that you did. Lastly your University Student manual, do you know the rights as student? 4. Finance- take charge of your finances, be financially literate. I highly recommend the message "INCREASE IN FORTUNES" . Lastly knowledge increases your speed & your sight. I Love Eagles 🦅, the past week I have been studying the fastest animal on planet earth THE PEREGRINE FALCON: Meet the fastest creature on planet 🌍 earth. SPEED; The Peregrine is renowned for its speed, reaching over 320 km/h (200 mph) during its characteristic hunting stoop (high-speed dive),[4] making it the fastest bird in the world, According to a National Geographic TV program, the highest measured speed of a peregrine falcon is 389 km/h (242 mph). SHARP SIGHT: According to one study, it has the fastest visual processing speed of any animal tested so far, and can register discrete changes up to 129 Hz or cycles per second.[12] As an analogy, film is a series of still images projected onto a screen. Those still images need to be changing at roughly 25 frames per second before humans see them as fluid and no longer as individual, discrete pictures. The film would have to be refreshing at 129 frames per second before peregrine falcons stopped seeing flashing, still images and started seeing fluid motion. LifeSpan The life span of peregrine falcons in the wild is up to 19 years 9 months. Isaiah 40:31 KJV [31] But they that wait upon the Lord shall renew their strength; they shall mount up with wings as eagles; they shall run, and not be weary; and they shall walk, and not faint PCDL vouchers available; Contact Pastor Perlie from the Zonal Office to get yours +27 (76) 036-9366, mailulaperlie@gmail.com Yours Truly Pastor Eddie Moyo! #teameagles #teamfalcons #blwsazonea #blwcampusministryrocks
Happiest Birthday Lamkelwa, a powerhouse. Your passion for souls and love for Jesus is red hot. You can literally go to any extent, a mark of one who is raised in ministry. You bring joy to the Father. I love you dearly ❤️