ℹ Insight with Pastor Uyi WHEN THE CHURCH PRAYS EXACTLY SEVEN YEARS AGO today, Boko Haram detonated an Improvised Explosive Device (bomb) at Christ Embassy Suleja, where I was the Group Pastor. Acts 12:5 KJV tells us "Peter therefore was kept in prison: but prayer was made without ceasing of the church unto God for him." A week before that day, our great Man of God, Pastor Chris Oyakhilome, had led the LoveWorld Nation in sessions of prayers. Christ Embassy Suleja was at the time the fastest growing church in the area. The Boko Haram insurgents had been operating in Suleja almost with impunity. They had succeeded in bombing a couple of churches with many casualties. I recall that I was their principal target. That Sunday morning as I got to the Church premises, some unknown young men had tried to hang around my car, but our church security dispatched them. Seeing as they could not gain access to my car, they proceeded eventually to plant their bomb between two of our brethen's cars packed along the street. But thanks be unto God, during the worship session, a brother who owned one of the cars suddenly 'felt' he did not lock his car properly. So, he left during the on-going worship to lock his car. On getting to his car, he discovered it was properly locked, but found a plastic bag between his car and another. He alerted security. Our security personnel, opening the bag and realising that it was a bomb, immediately notified me. I came out to the street, instructed that the area be cleared, signalled to passersby to stop their movement, and then called the Nigerian Police. In retrospect, I believe the Boko Haram agents saw our swiftness and organization in handling the situation, such that before the Police arrived and out of frustration, they detonated the bomb. I was only five metres away from the explosion that went off. Glory to God! Not a single member of our church was hurt or harmed in anyway and no life was lost. I simply went back inside the church hall, calmed everyone and we had a glorious service, still. This victory was obviously credited to the Holy Ghost and our dear Man of God, Pastor Chris, who evidently had heard from God's Spirit a week before and organized the church to pray. NOW, THIS SAME PASTOR CHRIS, weeks before now, organized the church globally to pray for Nigeria and her elections, and the Church is still praying. Hallelujah. Thus, we are confident that the devil is defeated and all is well with us in Nigeria. God's will shall be done. Amen. So, on the 23rd of February, 2019 and 9th of March, 2019 every of our brethren in Nigeria should go out peacefully and vote. Remember, you are a vital part of the system. Doing nothing changes nothing. God bless you. God bless Nigeria. ⏩Click here for News Coverage on that attempted bombing: https://youtu.be/WbXhPeU8Q8o For more INSIGHT with Pastor Uyi, See You in a Fortnight. #KINGINGwithPastorUyi FOLLOW THIS SUPERUSER ACCOUNT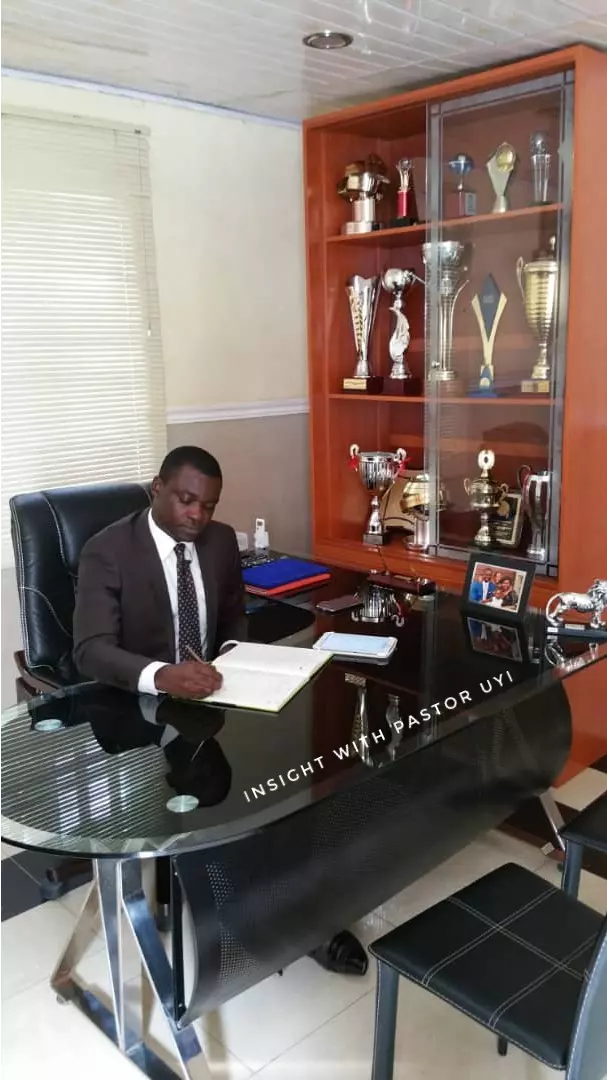 #NEA ZE4 Awards! Accomplishing the extraordinary!
#praying now #CESA #l praise you Lord,l lack a million mouths to say Thank you.Glory Hallelujah to your Holy name.
#HotDeals🔥 #Lagos-#Capetown return 1 - 15 March. Kenya Airways N212,059, Ethiopian N259,364. to #BookNPay🛒 visit https://goo.gl/NQmn7F
In the year of #lights #cesazn3
GLOBAL TEENS NATIONAL DAY OF PRAYER REPORT FROM EWCAZ4 CE Douala Teens Church, Cameroon National Day of Prayer Photo report.  #nationaldayofprayer #loveworldteensministry
***SUNDAY SERVICE HIGHLIGHTS*** Our Highly Esteemed Zonal Pastor, Pastor Zunny Abu taught us on the importance of meditation on God's word as a tool to change any circumstance. #Edonorthandedocentral #CE_Uromi #WalkingInTheLight
Highlights Sunday Service with our esteemed Zonal Pastor, Pastor Osagie Osaghae. Our esteemed zonal pastor Ministering to the sick, restoring health as they keep walking in the lights. #cekano #nnwz2