EWCAVZ5: WORDFEST DAY 17 1. Visit: on KingsChat Web
WORDFEST DAY 17 1. Visit: https://bit.ly/WORDFest to listen to the message . 2. Create your WordFest avatar through this http://pcdl.link/wordfest/avatar and share on Kingschat #EWCAZome5 #wordfest #wordfest2020 #wordatwork #cenungua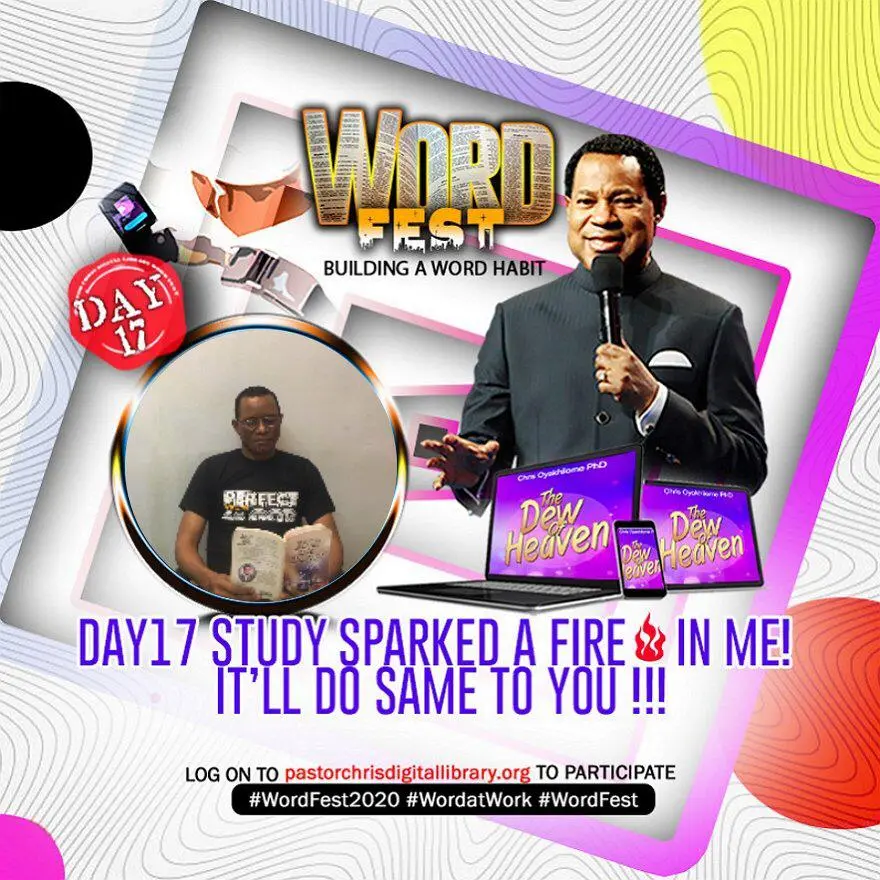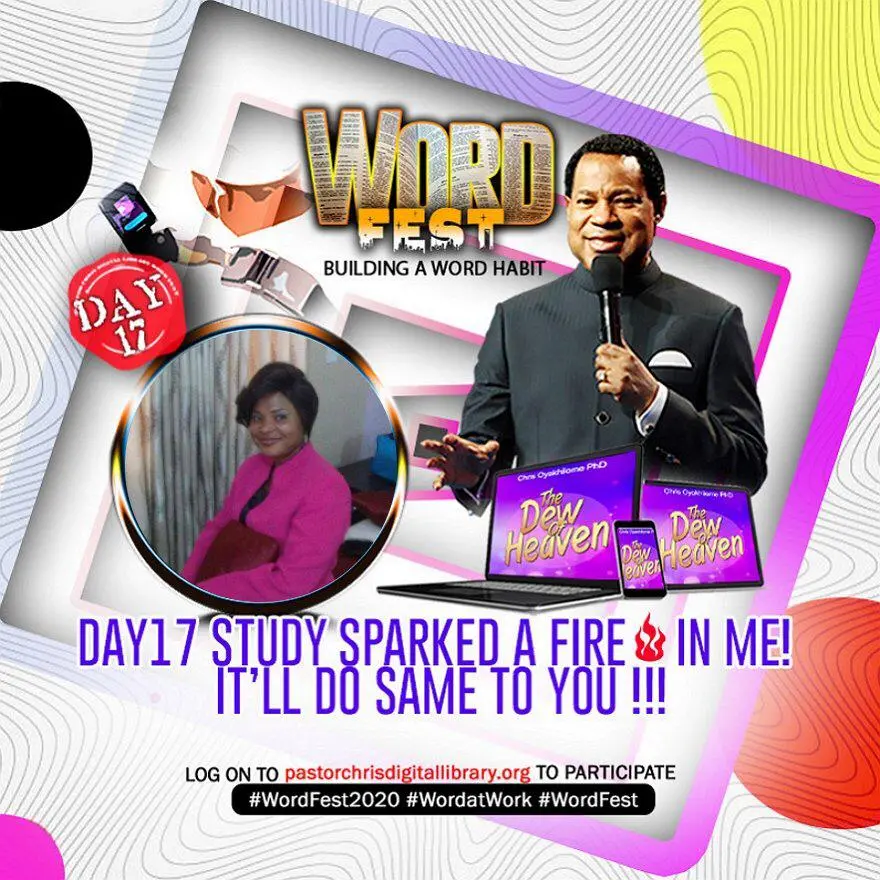 PASTOR EDITH ANTHONY
commented:
Wao! Glorrrrrrrrry! Thank you my highly esteemed Pastor sir, for the opportunity to study this life-changing message by our PAPA. We love you sir!
~ The administrator of tthe riches of God... ~ Receiving and knowing Him are not the same... ~ The most important thing in my life is my fellowship with Him... Pst Chris #WordFest2020 #WordatWork #CEAMC #AbujaMinistryCentre #vmc #diet4thesoldierwithin
Happy Birthday Esteemed Pastor Sir! You are a burning and a shinning Light! Thank you so much sir for being a huge blessing to the body of christ and especially to Loveworld Television Ministry! We Love and appreciate you sir.
Glorious things are spoken of me, glory to God.... #wordfest #wordfest2020 #wordatwork #wordfestoutreach #cameroon #ewcaz4 #cendobo #splendour2
KEEPING IT REAL is here again Live Your Best Life Now is the theme for 2020 edition and will hold on *Female Edition: Fri 22nd of May by 12noon* Register now to be a part of this life transforming Online Conference http://bit.ly/2LBWdqQ
KEEPING IT REAL is here again Live Your Best Life Now is the theme for 2020 edition and will hold on *Female Edition: Fri 22nd of May by 12noon* Register now to be a part of this life transforming Online Conference http://bit.ly/2LBWdqQ
Gloryyyyyyyyyyyy #wordatwork #wordfest2020 #wordfest #CELA #CEPH ZONE2
Eyes have not seen🤔👀 #blwzonej #blwmegaonlinecrusade #somethingbigiscoming
Until u meet and know the Holy Spirit your success as anything will be largely limited, The most important thing in my life is my fellowship with the Holy Spirit. #wordfest #wordfest2020 #wordatwork #wordfestoutreach #cameroon #ewcaz4 #cendobo #splendour2