Your Daily Family Prayer : RHAPSODY OF REALITIES SATURDAY, 13TH on KingsChat Web
RHAPSODY OF REALITIES SATURDAY, 13TH MARCH 2021 PASTOR CHRIS OYAKHILOME WE'VE BEEN ENTHRONED  But God, who is rich in mercy, for his great love wherewith he loved us…And hath raised us up together, and made us sit together in heavenly places in Christ Jesus (Ephesians 2:4-6). The phrase "sit together" in the scripture above is "sugkathizo" (Greek), and it means to give (or take) a seat in company with; a joint-sitting. Think about that! What could be greater than having a joint-sitting with Christ! Weymouth New Testament version  renders it so beautifully; it says God "raised us with Him from the dead, and enthroned us with Him in the heavenly realms as being in Christ Jesus." We've been enthroned! Blessed be God!  Now that we've been enthroned, what are we supposed to do? Romans 5:17 tells us: "For if by one man's offence death reigned by one; much more they which receive abundance of grace and of the gift of righteousness shall reign in life by one, Jesus Christ." The word "reign" is "basileuō" (Greek) which means "to king." And Revelation 5:10 perfectly corroborates this truth; it says, "And hast made us unto our God kings and priests: and we shall reign on the earth." Yes, at the millennial period, we're going to be reigning with Christ, according to the Bible. But today in the earth, we're reigning through Him or by Him, because we're using His Name; operating in His stead. We're called to exercise dominion and to live as masters and victors in life through Jesus Christ. We reign over Satan, darkness, the world and all creation.  The Bible says, "The light shines in the darkness, and the darkness has not overcome it" (John 1:5 ESV). Hallelujah! This is why the Bible says, "For the mystery of lawlessness (that hidden principle of rebellion against constituted authority) is already at work in the world, [but it is] restrained only until he who restrains is taken out of the way" (2Thessalonians 2:7 AMPC). We—the Church—are the ones restraining evil in the world. Jesus said, "As long as I am in the world, I am the light of the world" (John 9:5). In the same way, until we're taken out of here by the Rapture, darkness can't prevail, because we have a joint-sitting with Christ in the place of power and dominion. And we exercise that power and dominion now! CONFESSION I have a joint-sitting with Christ in the place of glory and power. As long as I'm in the world, I'm the light of the world! I exercise dominion over circumstances and the spirits of darkness, and I bring them under subjection to the Name of Jesus! Amen. FURTHER STUDY: Ephesians 1:19-22 And what is the exceeding greatness of his power to us-ward who believe, according to the working of his mighty power, Which he wrought in Christ, when he raised him from the dead, and set him at his own right hand in the heavenly places, Far above all principality, and power, and might, and dominion, and every name that is named, not only in this world, but also in that which is to come: And hath put all things under his feet, and gave him to be the head over all things to the church. Colossians 2:10 And ye are complete in him, which is the head of all principality and power:  1-YEAR BIBLE READING PLAN Mark 15:21-47 & Numbers 34-36 2-YEAR BIBLE READING PLAN Matthew 22:23-33 & Exodus 22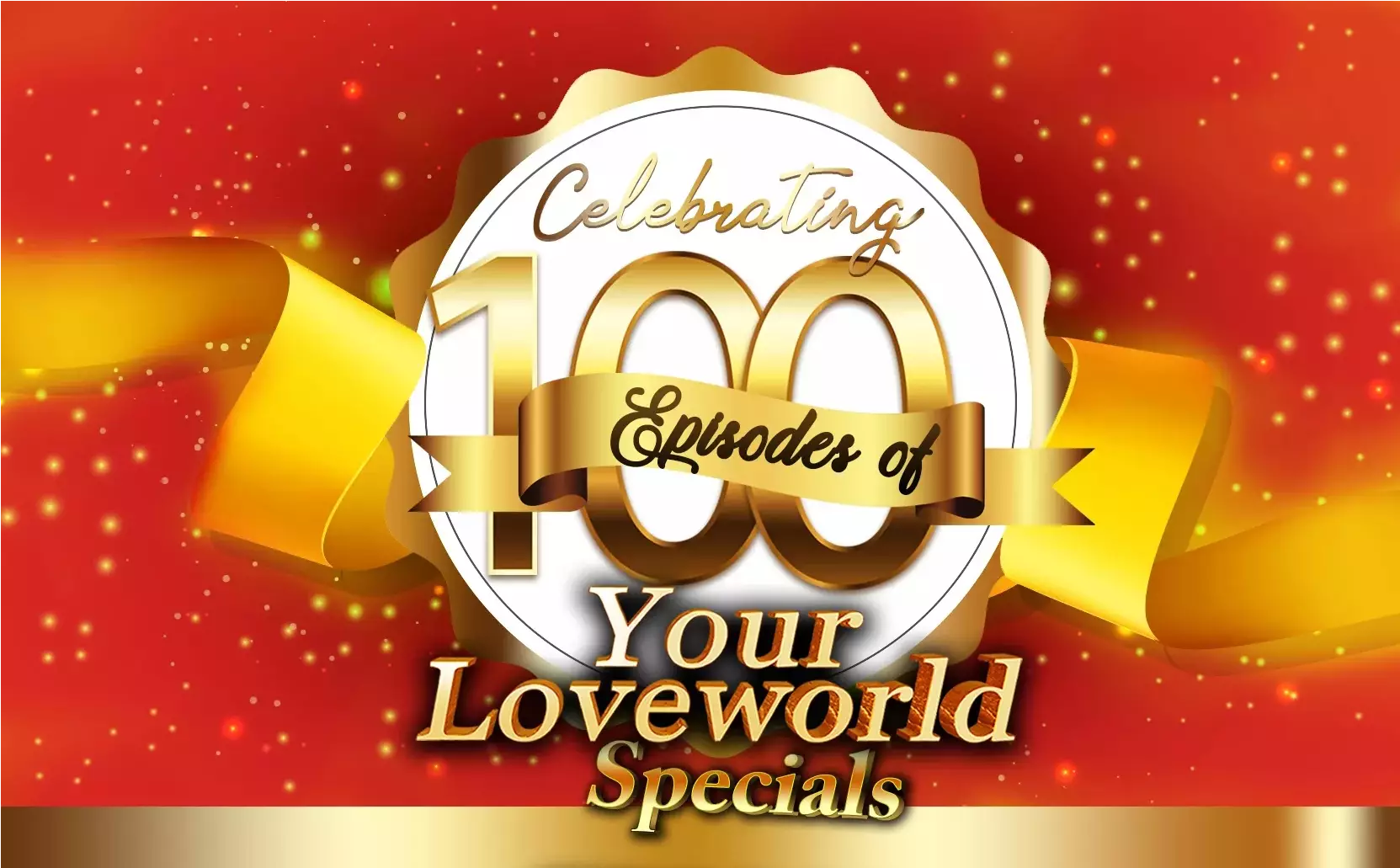 Congratulations!!! Esteemed Members of Entebbe group.
It's 2 hours to Part 8 of 'Anything is Possible' Series showing today @9AM GMT+2🕘 To participate visit www.whenwomenpray.co.za https://bit.ly/WhenWomenPray https://www.instagram.com/wwpliveevents #anythingispossible #iamthatwoman #sazone1 #randburggroup #loveworldladiesnetwork
#PICTUREREPORT 🔷Live participation at the different healing Centers from BLW ZONE F. #HealingStreams #HealingStreamsTv #HealingToTheNations #livehealingserviceswithpastorchris #blwzonef
Welcome to "Your Daily Family Prayer" FAMILY ANNOUNCEMENTS & REMINDERS  1. HELLOOOOOOOOO!!! DID YOU PARTICIPATE IN DAY 1. IT WAS SOOOOOO ELECTRIC.  ARE YOU READY FOR DAY 2 & 3 Participate on:  www.healingstreams.tv  or  download the healing school App 2. BREAKING NEWS - GLOBAL DAY OF PRAYER 26TH - 27TH OF MARCH 3. THE POWER OF YOUR MIND BOOK REVIEW IS STILL ON. WATCH DAILY REVIEW VIDEOS, GET A FRESH COPY OF TPOYM FOR YOURSELF IF YOU CAN'T FIND YOUR COPY & SEND 1-15 COPIES OUT DURING OUR 15 DAYS OF REVIEW / STUDY 4. Tell your family, friends, colleagues, neighbors and networks about the THIS SUPER USER "YOUR DAILY FAMILY PRAYER" and the need to start Family Prayer actively and follow this super user.  5. Send on this platform or to my chat testimonies born out of the daily family prayers. Testimony can be in form of written text or video. You may also send pictures of your daily family prayer to me FAMILY PRAYER TIME OUTLINE GUIDE SATURDAY 13TH MARCH 2021 1. Praise / Worship  - 2mins Song/Hymn Title: I just want to praise you Lord I just want to praise you Lord I lift my voice to say I love you  You are everything to me and  I exalt your Holy name  I exalt your Holy name x4 on high 2. Prayer Time - 8 mins 1. PRAYER OF THANKSGIVING FOR THE SUCCESSFUL OUTCOME OF THE LIVE HEALING SERVICES  Jeremiah 30.19(KJV), "And out of them shall proceed thanksgiving and the voice of them that make merry: and I will multiply them, and they shall not be few; I will also glorify them, and they shall not be small." Pray, thanking the Lord for the outstanding opportunity he gave us to reach the world with His healing power. Declare that the miracles that will be wrought beginning from today, will abide as a reference point to the infinite love, beauty, and the righteousness of God in all the earth. Acts 2.47 (KJV), "Praising God, and having favor with all the people. And the Lord added to the church daily, such as should be saved." Thank God for the mighty harvest of souls that will be ushered into God's kingdom in these next 3 days. Declare that as a result of this program, peace, progress and prosperity will reign in the nations of the world. 3. BOOK REVIEW - "THE POWER OF YOUR MIND" CHAPTER 6 - 10mins CHAPTER 6 -  THE POWER OF THOUGHTS  Pastor defined the word THOUGHT in this chapter - "pictures of the mind with constructive or destructive possibilities, functioning with or within human emotions". Here Pastor made some very profound statements about THOUGHTS  ⁃ A man's thoughts, if wrongly employed, can keep him in bondage and clog the wheels of his success and progress  ⁃ You're a reflection of your thoughts  ⁃ Until you change your thinking, you can't change your life, you can't change your state, and therefore, can't change your estate . ⁃ Your life will always go in the direction of your thoughts  ⁃ Your life will never be different from the character of your thoughts. Take time to study this chapter,  don't speed read, Read and make necessary Changes . 4. RHAPSODY OF REALITIES - 6 minutes  RHAPSODY OF REALITIES SATURDAY, 13TH MARCH 2021 PASTOR CHRIS OYAKHILOME WE'VE BEEN ENTHRONED  CLICK ON FULL ARTICLE BELOW 👇👇👇 https://christembassy.org/rhapsody-of-realities-saturday-13th-5/ FURTHER STUDY: Ephesians 1:19-22 And what is the exceeding greatness of his power to us-ward who believe, according to the working of his mighty power, Which he wrought in Christ, when he raised him from the dead, and set him at his own right hand in the heavenly places, Far above all principality, and power, and might, and dominion, and every name that is named, not only in this world, but also in that which is to come: And hath put all things under his feet, and gave him to be the head over all things to the church. Colossians 2:10 And ye are complete in him, which is the head of all principality and power:  1-YEAR BIBLE READING PLAN Mark 15:21-47 & Numbers 34-36 2-YEAR BIBLE READING PLAN Matthew 22:23-33 & Exodus 22 5.#AFFIRMATIONTRAIN /#TALKINGSESSION/ RHEMA FOR TODAY (Anyone of these is ok) - 3mins #TALKINGSESSION 13TH MARCH 2021 KINDLY SAY THESE WORDS OUT LOUD. Dear Heavenly Father, thank You for granting me insight into Your workings in our day, and for making me relevant and effective in establishing Your perfect will in the earth. Necessity is laid upon me to preach the Gospel; it's all that I live for! Thank You for Your grace and power at work in me as I reach out to the unsaved with the Gospel, delivering them from darkness into light, and from the power of darkness unto God. I am in charge; therefore, I refuse to accommodate unwholesome, unhealthy, and noxious thoughts or let the news of fear, poverty, economic meltdown, diseases, or death run my life or determine the circumstances of my existence. My mind is guarded by the Word and completely yielded to the right ideas, thoughts, materials, and messages. I am built up, edified, and strengthened in and by the Word. Thank You for Your grace in my life, and the ability to show care, and be diligent in all my duties and responsibilities. I am full of wisdom, and continually receive thoughts and ideas from the Spirit that put me over, and give me the advantage always. I am made for life, and set up for honour I live above the economy and the systems of this world, because the greater One lives in me! I am not subject to the elements of the world, and my life is a testimony of Your greatness. Divine might is at work in me, and my victory in Christ is fully assured, in Jesus' Name. Amen. Hallelujah! • Keep saying it, publish it everywhere; noise it abroad! In Christ, we've got something to shout about. Let's flood the airwaves, internet and print media with the reality of Christ. Speak in other tongues now. ~ Pastor Chris Oyakhilome. 6. Closing prayer - 1mins 7. Love everyone - 1min 8. Off you go. Done! and do it daily ***If you love this, follow this Super User on your top right*** 👌 👌  Secondly, Send link to at least 10 people prompting them to join
Congratulations!!! Esteemed Members of Entebbe group.
Congratulations!!! Esteemed Members of Entebbe group.
We're called to exercise dominion and to live as masters and victors in life through Jesus Christ. We reign over Satan, darkness, the world and all creation... https://bit.ly/3vjBCNM *(Click 👇🏽 to download the Rhapsody Mobile app)* https://bit.ly/3tmtlrd
📸 CE GARKI HILLS HEALING CENTRE, GARKI GROUP IN THE HEALING STREAMS LIVE HEALING SERVICES DAY 1 WITH PASTOR CHRIS #CEMCABUJA #HSLHS  #LiveHealingServiceswithPastorChris #Healingstreams #healingstreamstv  #healingtothenations #MonthofChange #Nigeria