#HornOfAfrica: Happy Wedding Anniversary to our on KingsChat Web
Happy Wedding Anniversary to our wonderful parents. What a joy to celebrate your union. You are God's perfect example to us. Thank you for changing our lives as you have done with many around the world. Thank you for feeding us with the Word and giving us access to this great vision of our Man of God, Pastor Chris. We are the fruits of your love and fervent faith. We are continually inspired by your love for the Master, your zeal for us and your passion to establish this gospel all over Ethiopia. Thank you for being a huge blessing and advantage to all of us. Ameseginalo. We love you soooo dearly. Egzabier Yibarkachu.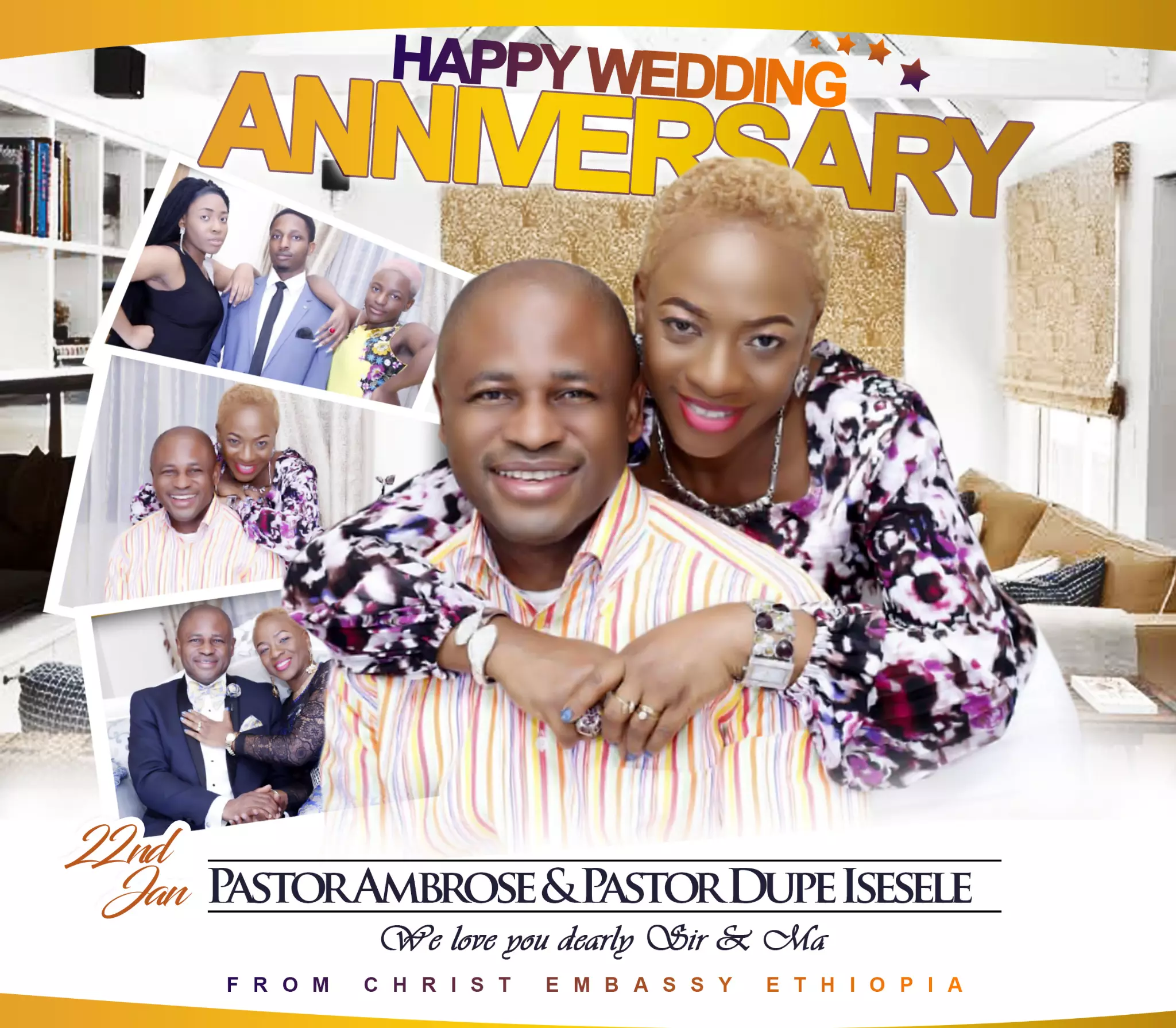 CE ACO-LUGBE #PRAYINGNOW AT THE #PCLPRAYATHON2020 🙌🙌🔥🔥📣 Angels on assignment, consternation in hell, and changes on earth as prayer is made by the church at Aco. #prayingnow  #pclprayathon2020  #prayathon2020  #iamapriestinoffice #CEAco_Lugbe #AbujaMinistryCentre #CEAMC #NIGERIA
Happy Wedding Anniversary to a Perfect Couple. You are indeed the perfection of love. God continually shines through your union and we are partakers of this ever radiant light. Thank you Sir and Ma for impacting lives through your union. Many lives, communities, cities, nations have been changed because you said Yes! We celebrate Allignment, Completeness, Excellence and Fruition at it's optimum. We love you dearly Sir and Ma.
🙏🙏🙏Rhapsody is not a book, it is a dispensation... 🥁🥁🥁Rhapsody is a success. You cannot follow a success and be a failure... God is asking: will you let me do it through you? Yes Lord...We will🙌🙌🙌
I at all time express love to others, to the glory of God.🖤
PASTORS,SPOUSES AND LEADERS PRAYERS; 5am-5:30am 22nd Jan2020 GLOBAL PRAY-A-THON 1 Timothy 2:1-4 says,"I exhort therefore that,first of all,supplications,prayers,intercessions,and giving of thanks be made for all men;for kings and all that are in authority;that we may lead a quiet and peaceable life in all godliness and honesty.For this is good and acceptable in the sight of God our Saviour;who will have all men to be saved; and to come unto the knowledge of the truth " We"ll intercede fervently in line with the above verses of scripture for LEADERS of nations and those in authority, for their protection against unwise and ungodly counsel;for guidance and direction in their roles,that the gospel may have free course in all nations, and the name of the lord be glorified. Amen.