#ReliveTheMoments During the Virtual Strategic Session with Her Excellency, Ellen Johnson Sirleaf (Former President of Liberia) with the Future Africa Leaders Ambassadors, she said, "You can be the change of this world, with determination." #FALF #FALA2020 #futureafricaleadersfoundation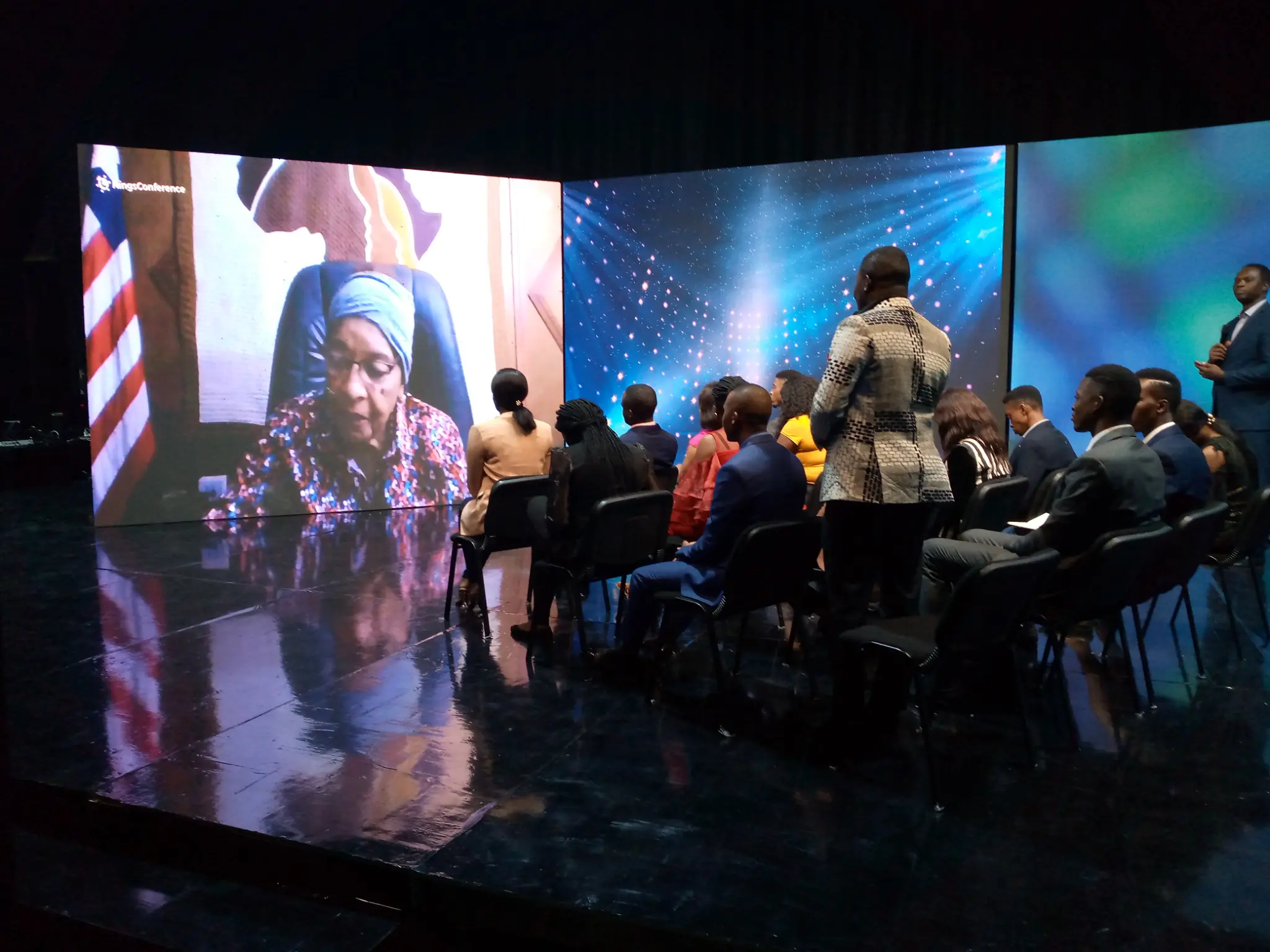 Thomas
commented:
USTR🅰️DE🅾️PTI🅾️NS... it's really lucrative way of earning consistent income weekly with just little investment and it doesn't require any experience, just step by step instructions..It's an investment where you invest on bitcoins and the sum of bitcoins you invest in, will been process and doubled in a multiple in 7 days trade and then invested in the same account that you invested in again and again, you can invest with credible Asset traders and earn returns of ... $300 to earn $3,000, $400 to earn $4,000, $500 to earn $5,000, $600 to earn $6,000, $700 to earn $7000, $800 to earn $8,000, $900 to earn $9,000 $1000 to earn $10,000.All in 7days trade and 10% will be my commission and no extra payment before withdrawal .. De me on WhatsAp +1850 7391660
Catherine
commented:
Invest $350 into bitcoins and earn $3,400 in 1 week directly to your bank account, add me to learn now, Whatsap +13252445331
Fly From Abuja-Cairo return, from 12 Jan - 26 Jan, for as low as N231k. Book here on Cloudsurfers https://bit.ly/3okF5I1
Happy Birthday Esteemed Sister Alexis. Thank you for being a great inspiration in innovation, diligence, resourcefulness, capacity building, construction, business development and all round versatility. I love you Ma. #healingtothenations
Celebrating our Emerging Presenter of the year 2020, congratulations beloved Gratia on your Presidential Award and a very happy birthday. May God increase you on all fronts, I love🥰😍 you dearly
DIVINE HEALTH CONFESSIONS ~ REJOICE! YOU ARE IN CHRIST AND THE HOLY SPIRIT LIVES IN YOU But if the Spirit of him that raised up Jesus from the dead dwell in you, he that raised up Christ from the dead shall also quicken your mortal bodies by his Spirit that dwelleth in you ~ Romans 8:11 KJV Hallelujah! There's So Much More In This Edition Of The Healing School Magazine 👇 enterthehealingschool.org/imagazine/CELVZ #CELVZ #DivineHealthConfessions #HealingToTheNations #TheYearOfPreparation
Isaiah 60:22 King James Version 22 A little one shall become a thousand, and a small one a strong nation: I theLord will hasten it in his time.
Kindly check out the review on the new Apple Airpods Max to know more about it, visit https://https://bit.ly/38gxsws or www.pointekonline.com/blog/ now. FEATURES • Over the ear headphone • 20 hrs battery life • Active Noise Cancellation • Pouch Visit www.pointekonline.com or call 08077102491 to place your order. #Pointek #Pointekonline #Apple #AppleAirpodsMax #Shoppointek #NowAvailable #BuyNow #AppleAirPods
#prayingnow #pclprayathon #pclprayathon2021 #iamapriestinoffice #zimbabwe