CE UK Zone 3: HAPPY BIRTHDAY PASTOR DEBBIE EGBARAN. on KingsChat Web
HAPPY BIRTHDAY PASTOR DEBBIE EGBARAN. DSPUKZONE3 CELEBRATES AN ARDENT SOUL WINNER & PASSIONATE PARTNER Dear Pastor Debbie, happy birthday to you. Thank you for your labour in the gospel in CE Luton and DSP UK Zone 3. Thank you for following our Man of God always and for your continuous participation and support in all that we do in DSP UK Zone 3. This new year of your life will be full of testimonies of growth, increase and expansion in all that concerns you; in your family, your churches, your cells and your brethren in Jesus Name. We love you and celebrate you on this special day. #dspukzone3birthdays #celuton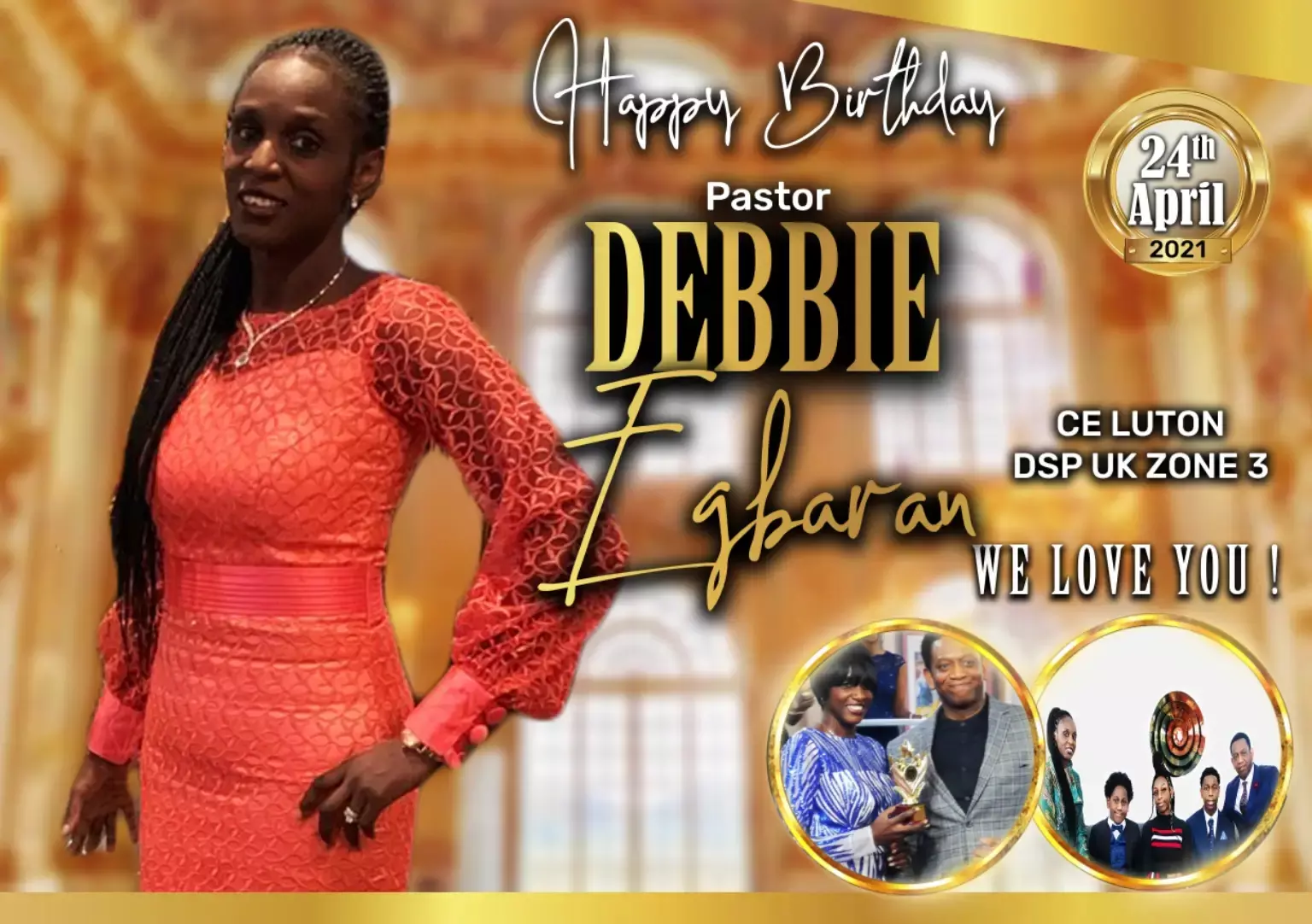 CELEBRATING A GREAT LIGHT -ESTEEMED PASTOR LOREN IZANG Happy Birthday to an illuminator. We rejoice with you today and always and celebrate God's glory in you. The Word is your sure guide as you make giant strides in life and ministry in this new glorious year. Have a beautiful celebration! We love you. HAPPY HAPPY BIRTHDAY #NigeriaNorthernRegion #NorthernRegionNigeria @cennr
#ReminderAlert  7 DAYS OF CONFESSIONS ( DAY 3) Confession Time @ 3:00pm It's an hour and some minutes to go! Prepare to cause changes.  #7DaysofConfessions  #CEJOS #CEGOMBE #CEMINNA #NCZ1
#ReminderAlert  7 DAYS OF CONFESSIONS ( DAY 3) Confession Time @ 3:00pm It's an hour and some minutes to go! Prepare to cause changes.  #7DaysofConfessions  #CEJOS #CEGOMBE #CEMINNA #NCZ1
I give GOD all the Glory For the successful completion of my 3rd Course And to my precious husband I dedicate these certificates to you,for your encouragement,unfailing love and supports. May God continue to bless and keep you for me IJN amen. I love you so dearly.#gratefulheart
Happy Birthday to my amazing Pastor! Thank you for your love and commitment to work of God. You are a life changer and a teacher of Truth. God bless you richly Pastor Sir! May God reward you openly in Jesus name....I love you Sir! #ppn24 #lwpeaceville #cegbagada #celagoszone2
🎉🎉Happy 40th Birthday🎉🎉 Bro Adekunle Ogunlana CE Dagenham Grateful to my Pastor, my teacher, my mentor and my life coach Rev Dc Chris Oyakhilome and my highly Esteemed Zonal Pastor Obi Chiamaka for teaching me to love and how to stand in gap to meet the needs of others.
#Photospeaks HAPPENING NOW... SOUL WINNING EVANGELISM ACTIVITIES ONGOING @ DAY 4 OF THE CHRIST EMBASSY LAGOS ZONE 3 CGI PROGRAM!!! #CGI #Celz3 #Celz3nity #Cellministry #Godliveshere #Theyearofpreparation
📸 More highlights! The Regional and Zonal Teens Managers Camp Meeting (Day 3 Morning Session). #LWTeensMinistry #ZTMC2021
Your daily family prayers continues to spread to every home of every student of my school! Thank you so very much to my regional pastor,pastor ose oyakhilome for the beautiful platform to reach out to our families #yourdailyfamilyprayer #CEKITWE #southernafricaregion
Campground group enjoying soul winning submit with Love-world ladies Network. Glorrrrry!!!!!!!