interruptionofdivinity: Lord's heart for #NOBSA:The sick on KingsChat Web
Lord's heart for #NOBSA:The sick are healed, the dead are raised,destinies are transformed.The African continent will not be the same.Glory!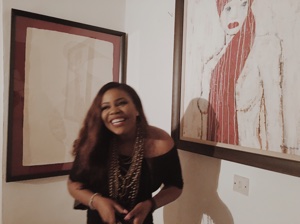 très heureuse d'être enfant de Dieu depuis ce jour。 #ewcavz4 #cedouala #pastorchrisincameroon
Happy Wedding Anniversary Dear Pst Ambrose and Pastor Dupe! Blessings!
"#ongoing #loveworldtoday #nobsa #loveworldplus The atmosphere is charged for an impactful encounter with the Spirit of God. A night to be remembered in history for awesome miracles, divine verities and glorious impact in South Africa!!! Loveworld Today with "Night of Bliss South Africa in Focus " showing now on Loveworld Plus... www.loveworldplus.org/watch
@ the Night of Bliss South Africa .The Lord is set to do great and mighty things in our midst tonight .He will bestow special grace and favor, our lives will move to another level of glory and South Africa will never be the same again. Hallelujah!