🌠 HIGHLY ESTEEMED PASTOR TONY OBI LIVE ! I BELIEVE CONFERENCE 📽️📽️ STREAMING LIVE ON: ▪️www.loveworldentertainment.tv ▪️https://lmam360.com/events/ 💻🖥️📱 📍 KINGSCHAT SUPERUSER PAGES: ▪️LoveWorld Music and Arts Ministry ▪️LoveWorld Entertainments TV #MyLMAMmyMinistry #ProudlyLMAM #IbelieveintheLMAM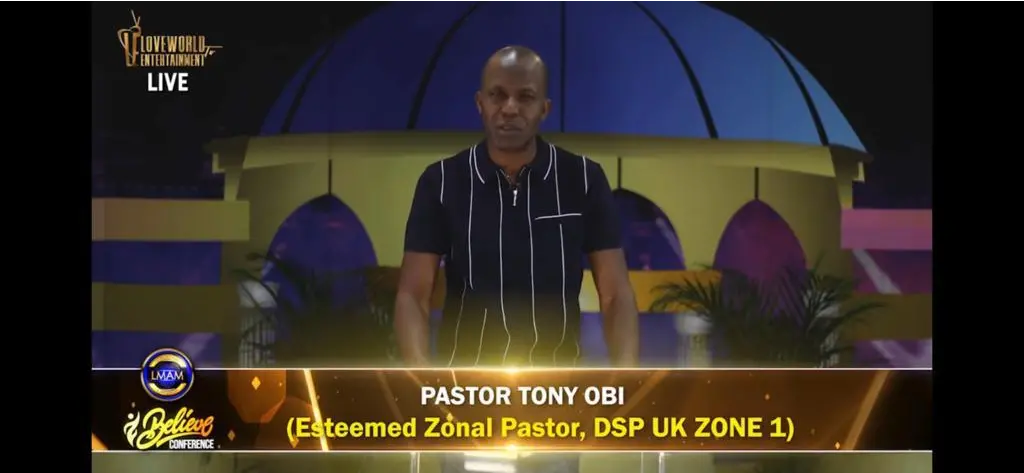 Success Motivation Unplugged is LIVE!!!!! Vibing to special ministrations by Photizo, Favblings, Dudu, & Triple 7!!! You can't miss this!!! #blwcampusministryrocks™️ #SMU2020 #SucccessMotivationUnplugged
Success Motivation Unplugged is LIVE!!!!! Vibing to special ministrations by Photizo, Favblings, Dudu, & Triple 7!!! You can't miss this!!! #blwcampusministryrocks™️ #SMU2020 #SucccessMotivationUnplugged
*🔥WE ARE LIVE !! 💃💃🕺🎉🕺🙌🏻🥳🥳* I BELIEVE CONFERENCE 📽️ *STREAMING LIVE ON:* *▪️www.loveworldentertainment.tv* *▪️https://lmam360.com/events/* 💻🖥️📱 TUNE IN!!!
I am a worker together with God. I have a potential of multitudes. My cell is growing. #exposeonsoulwinning #watchliveonpcdltv #SAZONE1
Happy wedding Anniversary to the Esteemed Pastor Ibra Nyende and Sister Josephine Nyende. Congratulations to you💃🕺 We love you and appreciate you!
The Phenomenal Leading Lady with Pastor Dee Isesele HAPPENING NOW!!! #EWCAREGION #ThePhenomenalWoman #ThePhenomenalleadinglady #TPLLwithPastorDee #phenomenal #leadinglady #EWCAWIM #CEBrazzaville #CONGO #ewcaz4
I am launched into higher realms of Grace!! #MyLMAMmyMinistry #ProudlyLMAM #IbelieveintheLMAM