Anabel: This is it The time on KingsChat Web
This is it The time we have all been waiting for !!!! Another opportunity to showcase it's a thousand times greater. #tieconference #blwzonej #tieconferencemidwestnigeria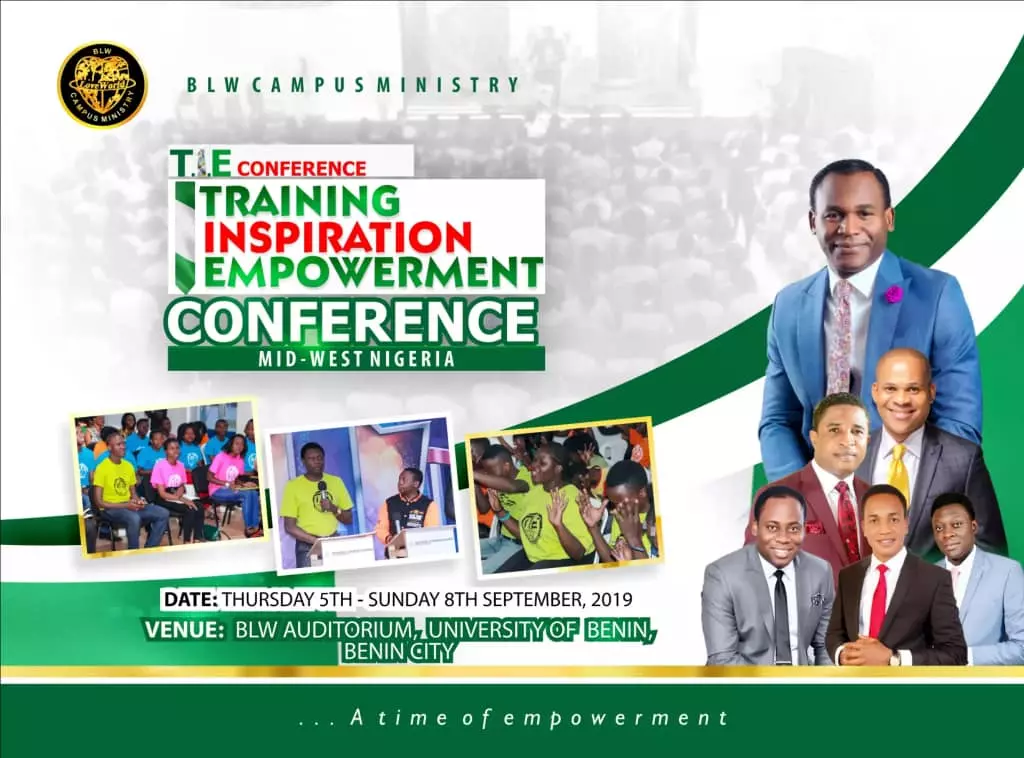 Blessed Father thank you, and your Word is my life, and it will continually govern my heart and produce in me what it talks about, in Jesus' Name. Amen.
There's still a chance for needy children, because of you. Make a difference for needy children. Www.theinnercitymission.ngo/backtoschool
Thank you Lord Jesus for my wedding.
#tieconference #blwzonej #midwestnigeriatieconference I can't stop shouting o
#tieconference #blwzonej #midwestnigeria It's from glory to glory!! It's a certainty!!!
I AM LIFTED HALLELUJAH I AM LIFTED IN MY FELLOWSHIP WITH GOD I AM LIFTED IN MY FINANCES I AM LIFTED IN MY SPIRIT SOUL AND BODY I AM LIFTED IN MY CHURCH I AM LIFTED IN MY FAMILY I AM LIFTED IN MY MARRIAGE GLORY TO JESUS
Here we go Its 2 days to go!!! TIE CONFERENCE MIDWEST NIGERIA is on point! #tieconference #blwzonej #tieconferencemidwestnigeria
So ready Its 2 days to go!!! TIE CONFERENCE MIDWEST NIGERIA is on point! #tieconference #blwzonej #tieconferencemidwestnigeria