Pastor Deola: Happy Birthday Pastor Shade Imoagene! on KingsChat Web
Happy Birthday Pastor Shade Imoagene! Always pleasant, calm and full of love for the master and for the work of the ministry. Thank you for being a great helper of the war. Your lights shine everywhere. I love you.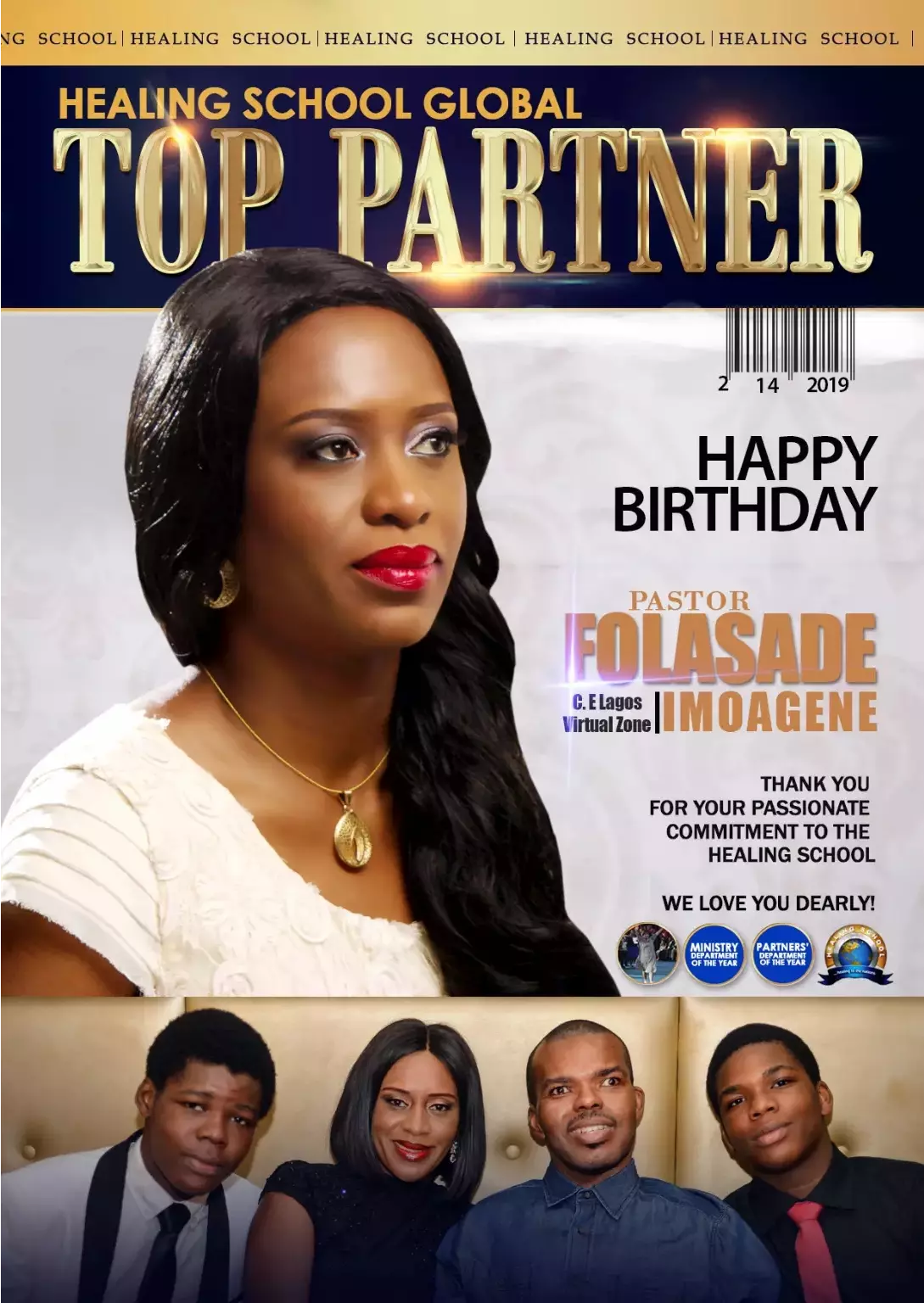 Olori Mathuts
commented:
Happy Birthday Pastor Shade Ma, I love you so much. 🎉🎉🎉🎊🎊🎊💕💕💕💖💖💖🎁🎁🎁
😎 #DownloadGoals #LiveTv #1Million
Counting up!!!😀😀 #CMDISFIRE #CMDPC25 #CelebratingOurLuminary #OurVisionaire #Exairetikofotistiko #BlwZoneC
Celebrating our beloved Pastor Moses Olayemi - 3rd February Happy birthday to you. Thank you for your work of faith and labour of love in the Gospel. Youre an arrow in the quiver of our man of God. Keep shining with the Glory of God.
Showing LIVE now on all LoveWorld Stations Parts 2 & 3 of the Exclusive Tour of Obasanjo Presidential Library by Pastor Chris Hook up to any LoveWorld TV station now or online on the live TV to participate
#CMDISFIRE #CMDPC25 #CelebratingOurLuminary #OurVisionaire #Exairetikófotistikó #blwzonej
UPCOMING EVENTS: Reachout Saint Patrick's Day 2019🇨🇮🇨🇮 Partners are gearing towards the celebration of the arrival of Christianity in Ireland with the distribution of Rhapsody of Realities. Saint Patrick's Day is celebrated annually on the 17th of March in honour of the foremost patron saint who introduced Christianity in Ireland. Partners are fired up to keep the Word of God in the hearts of the people in Ireland this 2019. Join us in spreading the light of God's Word. For more information, contact us via reachoutcampaigns@loveworld360.com or call +2348086656520 +2348123406544
Visionary #CMDISFIRE #CMDPC25 #CelebratingOurLuminary #OurVisionaire #Exairetikófotistikó #blwuganda