BABAFEMI: John 6: 11. And Jesus on KingsChat Web
John 6: 11. And Jesus took the loaves; and when he had given thanks, he distributed to the disciples, and the disciples to them that were set down; and likewise of the fishes as much as they would. - Bible Offline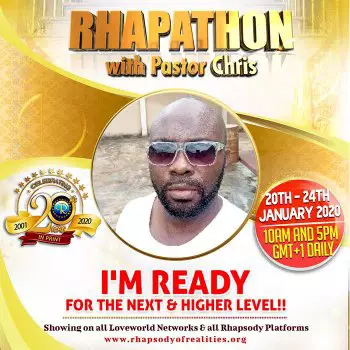 Happy Birthday!!! To my dearly beloved Dad like no other. Thank you Sir for believing in me, loving me specially and for all you do in and for ministry. You are indeed, unforgettable! Of your prosperity, there's no end. I love you dearly Sir . Happy Birthday...
Is there anything I require? I just give thanks and it's there. Khaaayaaaaa💥💥💥🔥🔥🔥🔥
July is the month of Thanksgiving. Thanksgiving is more than givinf an offering to God. Its a way of life. #ceonitshazone #ceozonalchurch #ceozexecutive
#thehavennation #CESouthernAfrica #campmeeting #zoneE4 We are so ready like goalkeeper..to receive from the camp....
FLOURISHING SISTERS GRAND FINALE CELEBRATION WITH PASTOR EUNICE OYEYEMI!! STRATEGIC PRAYER SESSION ...and this is the confidence that we have in him, that, if we we ask anything in His name, He hears us. 1John 5:14. We are Praying Sisters!! Hallelujah! #prayathon #prayingnow #ceabakaliki #monthofprayer #prayer2019
BREAKING NEWS!!! JULY IS OUR MONTH OF THANKSGIVING! When we say thanksgiving, the first thing that comes to mind for some people is their thanksgiving offering, but it's more than that, He is not just dealing with your offering, He is talking about a way of life! - Pastor Chris #MonthofThanksgiving #CEPHZONE3
JULY, THE MONTH OF THANKSGIVING!
Wow... Wat a great month of july for me & When something come to your mind that i require all I need to do is just to give thanks hallelujah.... #ceabeokuta #oasis #cecitychurch #cephzone2 #mymonthofthanksgiving
July The Month of Thanksgiving #CommunionService