Mary Mutyo: Song of the day. Sing on KingsChat Web
Song of the day. Sing along and shout glorrrrrryyyyyyy. With my hands lifted up and my month filled with praise, with a heart of thanksgiving, I will bless you oh Lord. I will bless you oh Lord, I will bless you oh Lord, with a heart of thanksgiving, I will bless you oh Lord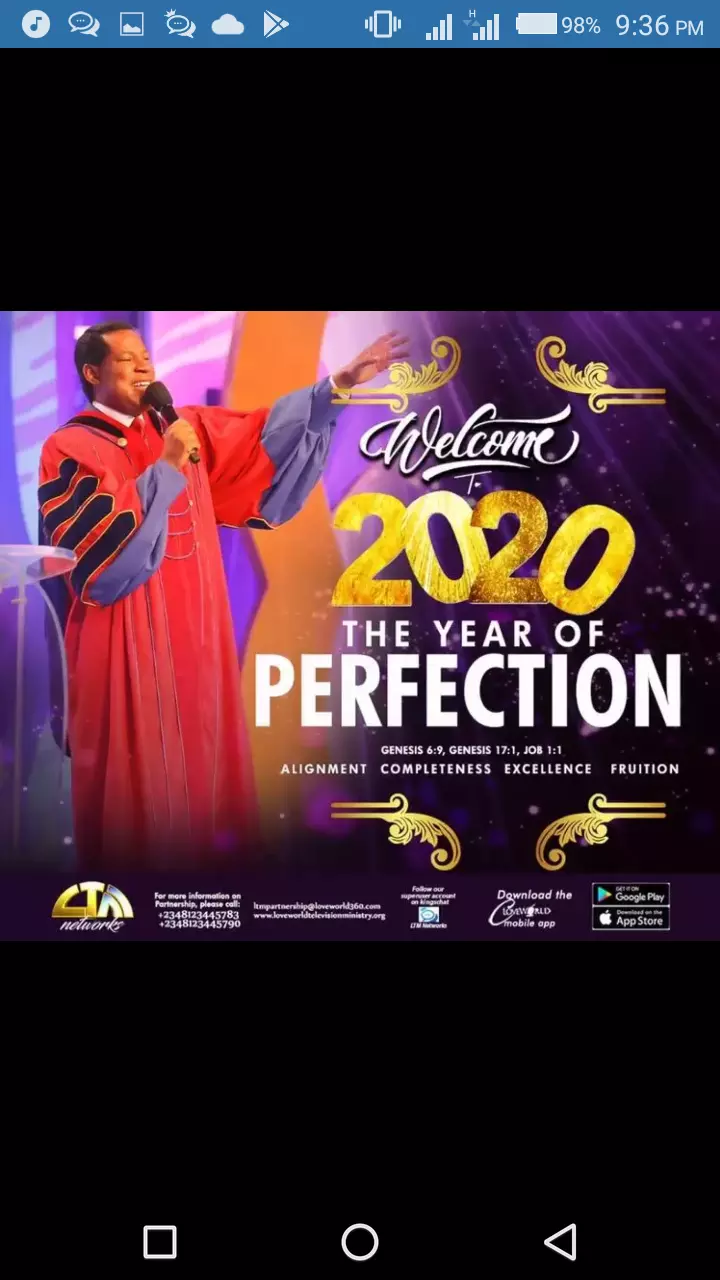 Happy birthday Jennè De Blessed, Thank you very much for your love and passion for the gospel and your selfless commitment to the LMAM Canada mandate. We celebrate you today and always. God bless you richly.
PERFECTION PERFECTION PERFECTION.
If I'm like this after all these years of being with the Word, how much worse could it have been if I hadn't studied?
C.L.E.A.R. THIS YEAR C-Clearly identify where you're trying to go. L-Limit the things that disrupt your vision & focus. E-Effectively manage your mornings & days. A-Allow yourself to rest & take breaks. R-Realistically set your goals/to-do lists
NBSS...... AN EXPERIENCE THAT IS UNFORGETTABLE
#prayingnow #pclprayathon2020 #prayathon2020 #iamapriestinoffice #cesazone5 #zimbawe