Quintax and Vas : Scriptural Tees are available for on KingsChat Web
Scriptural Tees are available for pick up in store. We have several write-ups in LW language and am sure you will love them. You could also tell us what you want written and we would deliver . Contact us today !!!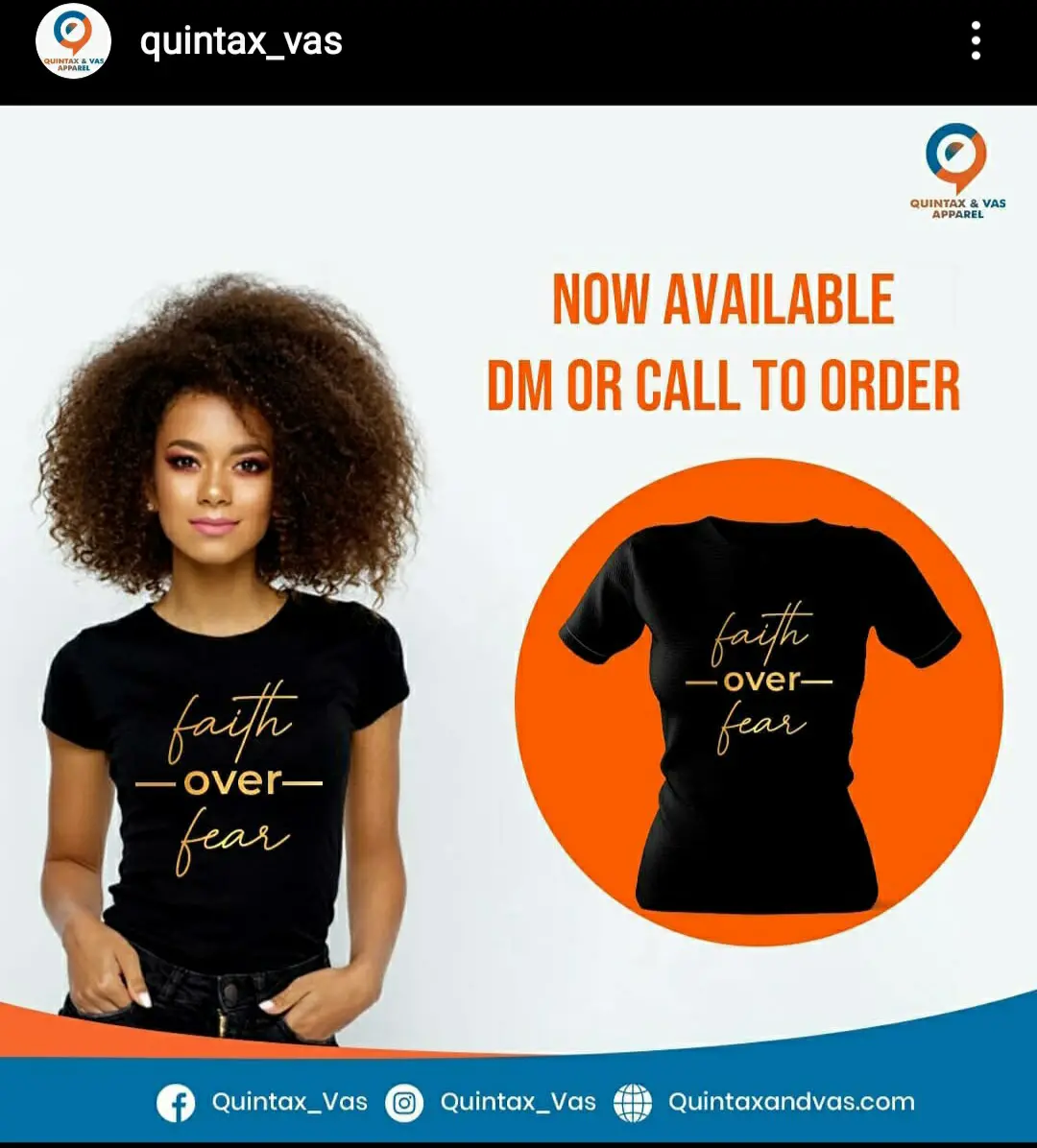 Pastor Davison
commented:
promo...promo...promo... cryptochin...fx trading..Why sleeping why others are making billions of dollars💴💵💶? This is an online investment which help us to earn more profit in a given period of time. by investing amount of money or bitcoin, to be traded on in the international market with the use of Auxiliary computers and software, using strategy to win profits. With the minimum investment of $300 you can get profits of about $3,000+ with my fast and trusted platform ... $300 to get $3,000 weekly. $400 to get $4,000 weekly. $500 to get $5,000 weekly. $600 to get $6,000 weekly. $800 to get $8,000 weekly. $900 to get $9,000 weekly. $1000 to get $10,000 weekly. DM me on WhatsAp.... +1(231) 335-1054 +1(231) 335-1054 for more info if you are interested.
💕💕We celebrate an Amazing Union. Happy Wedding Anniversary to the Esteemed Pastor Charles and Sister Courage Amanluoghe. ❤️❤️ We celebrate your faith together in the Gospel. Thank you for your labour of love in God's house. Your union is continually filled with God's grace and goodness. You're both waxing greater and stronger, accomplishing more feats for the Lord. We love you dearly. #ministrycentrewarri
Join us to pray for any 15 mins of the day for the Gospel outreach to the innercities #Go2Inc www.icm.ngo/go2inc
The #HSLHS means different things to us, but we can all relate it was an awesome time of our lives. Slide 2 articulates some of my experiences. You can also find, on Kingschat, the experiences of our noble Scribes. Click on the link below to READ, LIKE , COMMENT AND SHARE your #HSLHS experience with the #LGNScibes . Your experience could bless someone. I love you! ,😘😘😘😘😘😘😘😘😘😘 👇👇👇👇👇👇👇👇👇👇👇👇👇👇👇👇👇👇 https://www.kingsch.at/p/TmZFR0F #writingthisgospel #lgnscribes #lgnrules #healingstreams @iokos @hrs_skea @spirited05 @sandraunlimited @thegreat28 @Giwa_deflourish @ronniemagoo @elderstatesman1 @meghelix @PPeniel @TegaEtubiebi @fortunelight @forevergorgeous @ose_the_great @AdeolaOmoOba @Nicole @nicole @pastorrebekka @meckos @gtentps @mediaactivist4christ @thereal_s_o_g @yourlaughworld @MarpeMemes
It's a new dawn of salvation, prosperity, blessings and change for those living in the innercities. http://icm.ngo/go2inc #Go2Inc
DAY3 https://pastorchrisdigitallibrary.org/exposeonchange/lwsazonec #ExposeonChange #HappeninginMarch #WatchonpcdltvUsingTheZonallink #blwsazonec
#GO2inc PRAYER CHAIN (DAY 3) 🗣🗣🗣🗣🗣 At any 15 minutes of your time, join us to pray fervently in tongues in accordance with (2 Cor 9:7) - "Every man according as he purposeth in his heart, so let him give; not grudgingly, or of necessity: for God loveth a cheerful giver." Pray for an abundant supply of every resource needed to make this outreach a success. Declare that all our Esteemed Pastors, Leaders, Brethren, and many that hear about this outreach have a willing heart to give joyously and bountifully towards it. There is a miraculous supply and seed for everyone. #EndChildPovertyNow #EveryChildIsYourChild
Happy birthday dear Esteemed Pastor Osumah ma . Ever loving, ever patient ,ever kind grandma! Thank you for treating us all as your kids ma . We love you ma #cesapele
Happy birthday Pastor ma... thanks so much for all that you do for us ma. Enjoy your new year ma. I love you ma