Precious Christian: My Swagalicious Esteemed Group Pastor on KingsChat Web
My Swagalicious Esteemed Group Pastor Sir, Your Worth Is Much More Above Diamonds That Are Pricey & Your Own Exaltation Will Be No One's Work, But God's. We Love You So Fiercely Sir #PCE3108 #PCE2020 #SwagaliciousPCE #GlobalGroupPastor #cegwagwaladagroup #ceabujazone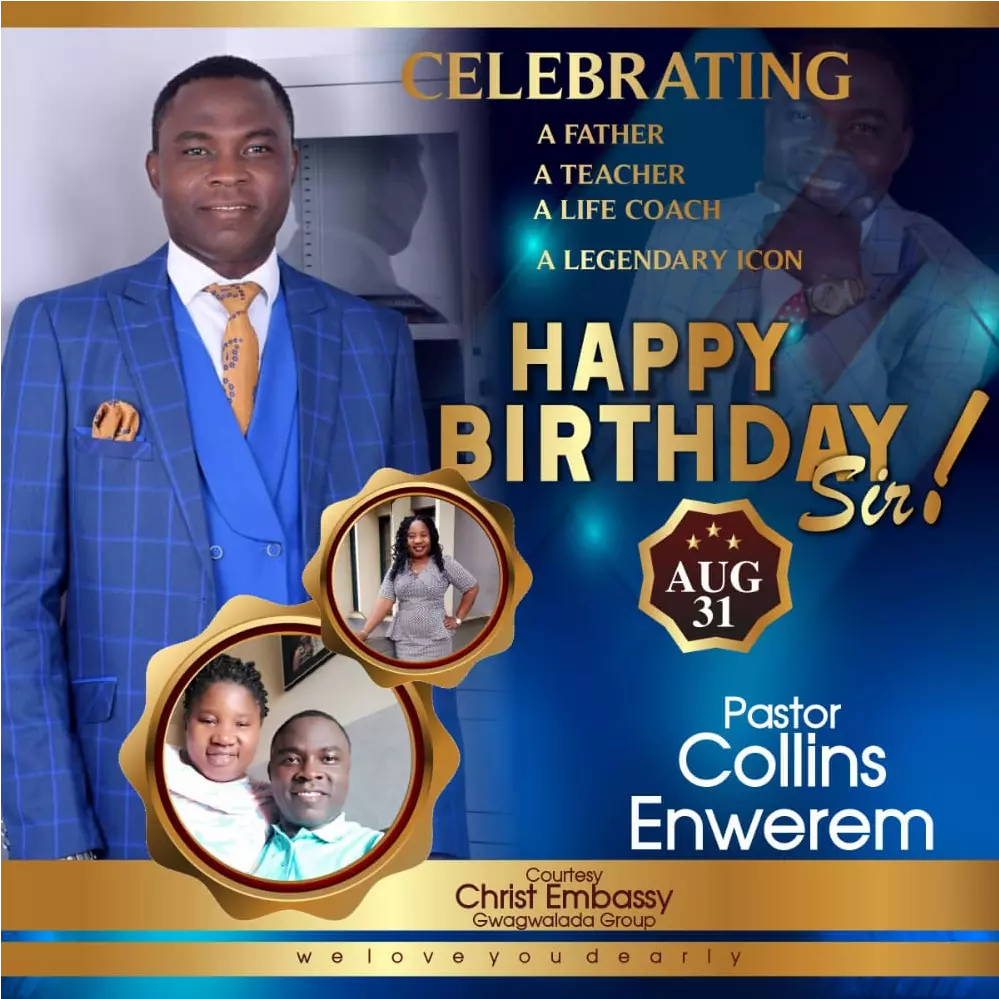 September I see you! Global me in a Global Impact Outreach. I'm officially globalized! 🤩🤩🤩🥰🥰💯🎼🎵🎹🎶🎤😍🎷💯🎺💃🎺🎸... Let's save the date. The clock is ticking just 11days to go! We have taken over!
Celebrating A Pastor After God's Heart!! Esteemed Pastor Collins Enwerem My Cheerful, Joyous, Prompt To Do It Pastor Whose Heart Is Fixed On The Gospel No Matter The Matter. #PCE3108 #PCE2020 #SwagaliciousPCE #GlobalGroupPastor #cegwagwaladagroup #ceabujazone
#ThusSayethTheLord #ShoutOfJoyInMyhouse #MonthOfRecovery #CeAccraGhanaZone #LAA
...🤔See that Pinata.. it was loaded with candies 🍭and the target of each princess..you should have seen the strategies to get as many candies as possible when the pinata broke open
Still celebrating ma... I love you dearly ma🥳😍😍🥰😍 .@psy
🎉🇺🇸 Highlights: Live participation from CE Baltimore in the PCDL Users & Subscribers Conference with Pastor Aloy Okei. A celebration of the impact of Pastor's messages: Substitution Part 1. 💥Remember to always tune in on PCDL.TV. To download: bit.ly/PCDLZONE #USAZ1 #USAREGION1
Check out my inspiring post on Yookos!