💢HAPPY EASTER to All Pastors, Leaders and Members of CE Accra Ghana Zone. Romans 4:25 KJV, "Who(Jesus) was delivered for our offences, and was raised again for our justification." We celebrate the glorious resurrection of Jesus Christ. He is ALIVE!!! #CeAccraGhanaZone #ShinewithPBL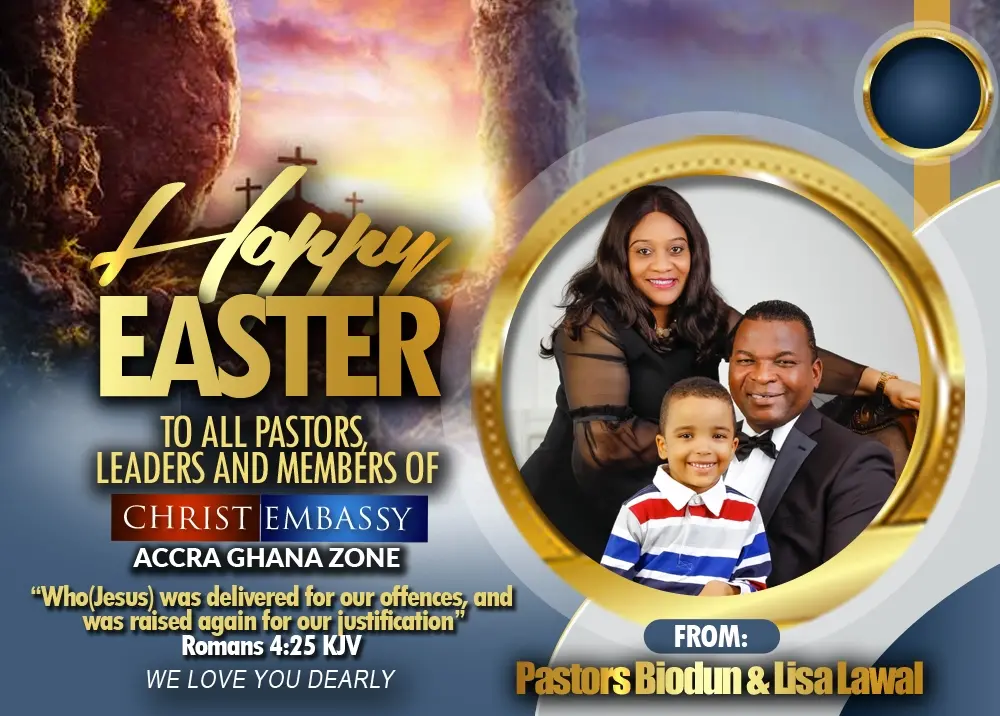 #prayingnow #pclprayathon2021 #prayathon2021 #iampriestinoffice #WEVZ1 #CENetherlandsAlmere
HAPPY EASTER!!! WE REIGN IN CHRIST! GLORYYYYYY!
Happy Birthday Gov.Deborah ,Ma🎈🎂🎂🎉 We are delighted to have you as our mighty Leader in the Haven Entebbe Chapter, Thank you for your Spiritual reverence and guidence in the work of our Lord. May God continue to bless you and increase you in every aspect of your LIFE.
" It's only God that can show a man the purpose for his life. Get into His word(Bible), Spend more time in prayer and He'll guide you in the path you should follow". Ephesians 5:17 AMP.Pastor Chris Oyakhilome
HAPPY EASTER!!! CHRIST IN US IS THE HOPE OF GLORY.
The reason we are young and alive is because He is alive! Take a moment today and meditate on God's love for you.🥰 Happy Easter.❤🙌 #zoeyouthconnect #cesazone4 #cellministry
WAOO!! IT'S ALL OVER ME, THE EXCITEMENT OF JOINING THE HOST OF HEAVEN TO CELEBRATE YOU TODAY - MY SHERISHED DIVINELY PACKAGED FOUNTAIN OF GREAT VIRTUES AND ETERNAL VERITIES. THANK YOU FOR LOVING JESUS AND FOR BEING A HELPMATE OF FULFILMENT.. HAPPY BIRTHDAY MY PRECIOUS WIFE.
Happy Birthday to all our March Celebrants. Thank you for all you do in the House of the Lord and believing in the vision of our Man of God.